More than 800 police in London under investigation for complaints of harassment and violence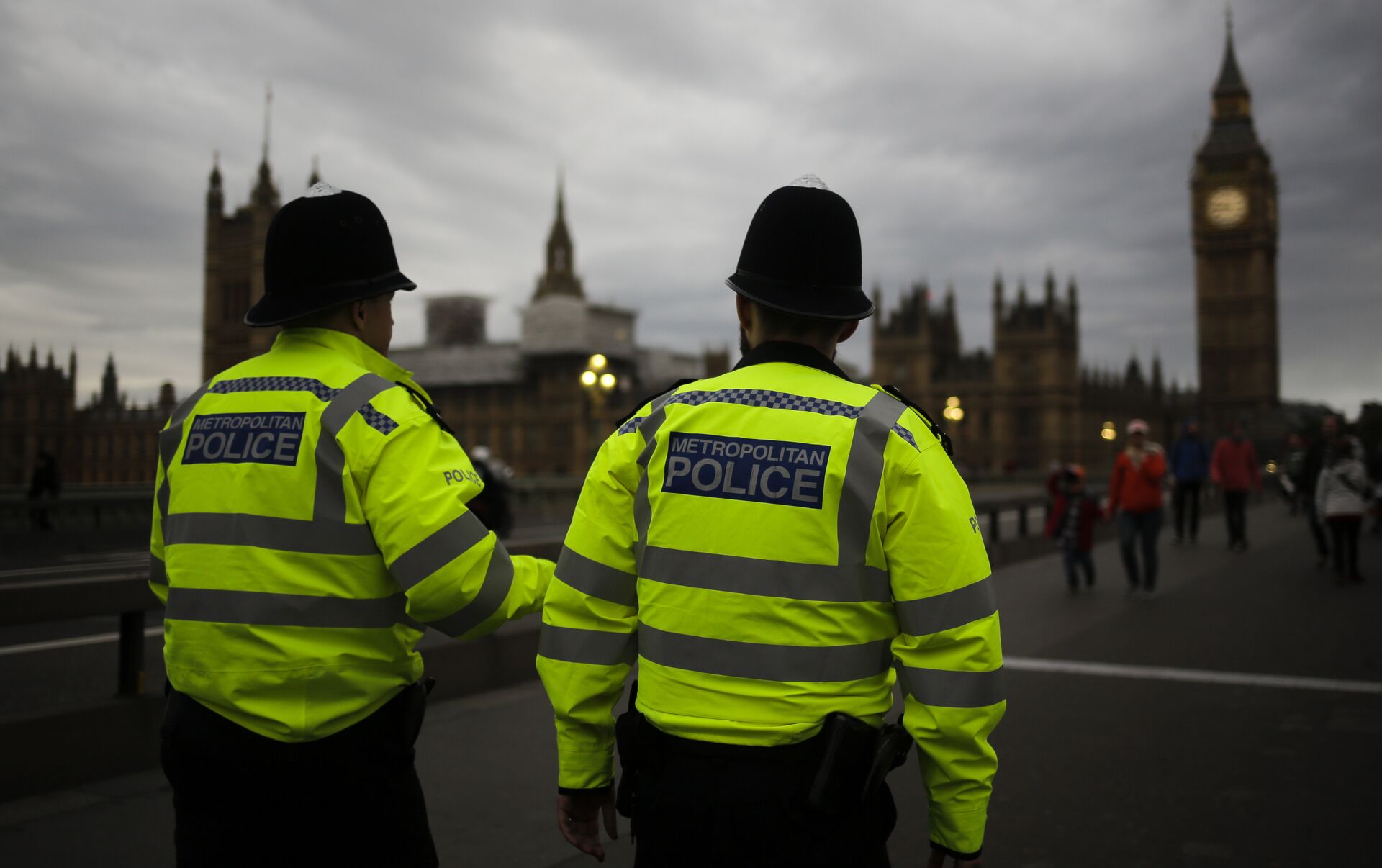 More than 800 police in London are under investigation for more than 1,000 complaints of sexual harassment and domestic violence.
The London Metropolitan Police Service announced that the backgrounds of 45,000 members will also be examined.
Sir Mark Rowley, head of the Met, apologized to Carrick's victims and said, "He was a man who certainly shouldn't have been a police officer."
"This man abused women in the most disgusting way. That's fucked up.
"We have failed women, girls and Londoners.
"It is extremely brave for women who have been subjected to such violence to be able to tell their experiences.
"I know that after this incident, some women in London will question whether they can trust the Met for their safety.
"We could not show the cruelty we show towards criminals to those within ourselves."
The police became aware of the rape, domestic violence and harassment charges against Carrick between 2000-2021.
A spokesperson for the Prime Ministry said that after an incident of this magnitude, the public's trust in the police was shattered.
In the statement, it was stated that Rishi Sunak continues to trust the Met and its head, Sir Mark Rowley, and accepts that the organization needs to make great progress in this area.
In London, in 2021, a policeman killed a woman named Sarah Everard, whom he raped, and this incident led to a decrease in trust in the police in the country.
Baroness Casey, who is conducting an investigation into the internal culture of the police force, said there should be a separate internal investigation into this incident.
Baroness Casey added that the Sarah Everard investigation should also be expanded to include this case; He stated that since this incident was very serious, otherwise he would initiate a separate investigation.
Interior Minister Seulla Braverman stated that this incident will affect the public's trust in the police, and it clearly demonstrates that the culture and standards in police organizations need to change.
Search and rescue teams from around the world go to Turkey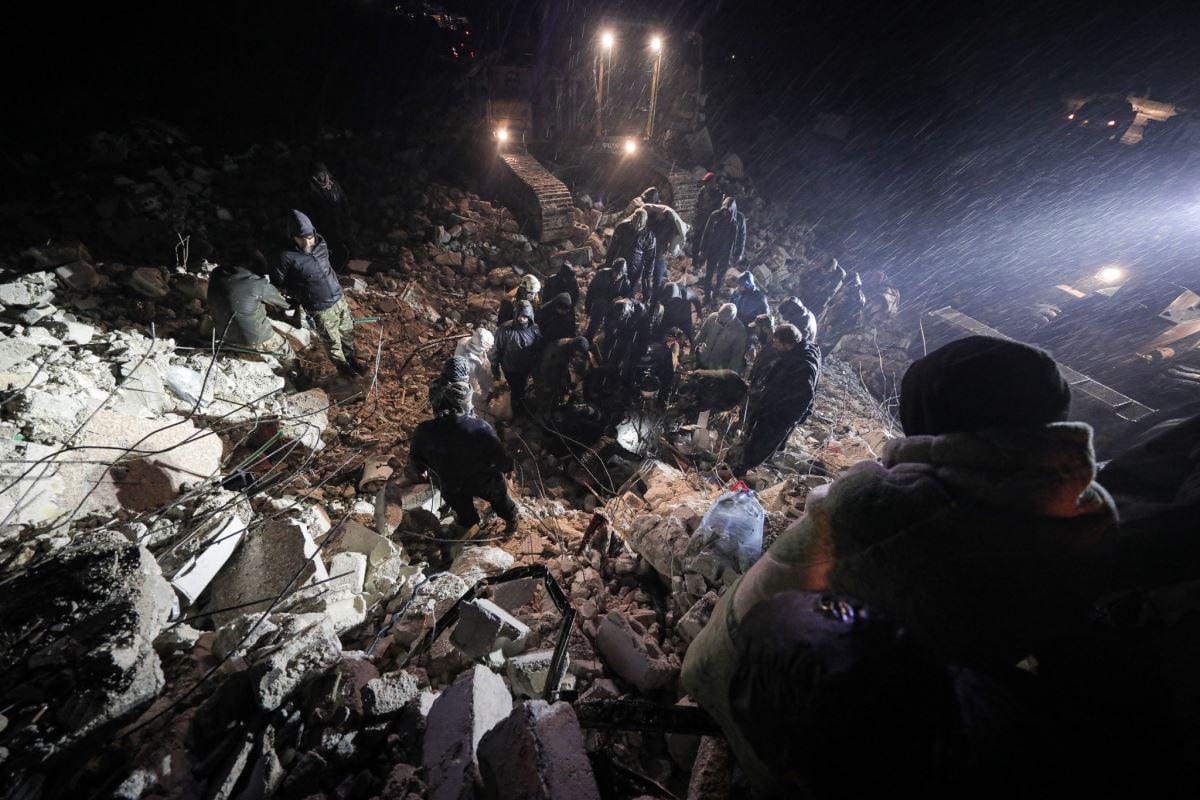 After two earthquakes with a magnitude of 7.7 and 7.6, the epicenter of which was Kahramanmaraş, many countries of the world continue to send their expert teams to Turkey to participate in search and rescue efforts.
European Commissioner for Crisis Management Janez Lenarcic announced that 27 search and rescue and medical teams from 19 European countries have been mobilized to help Turkey after the earthquake.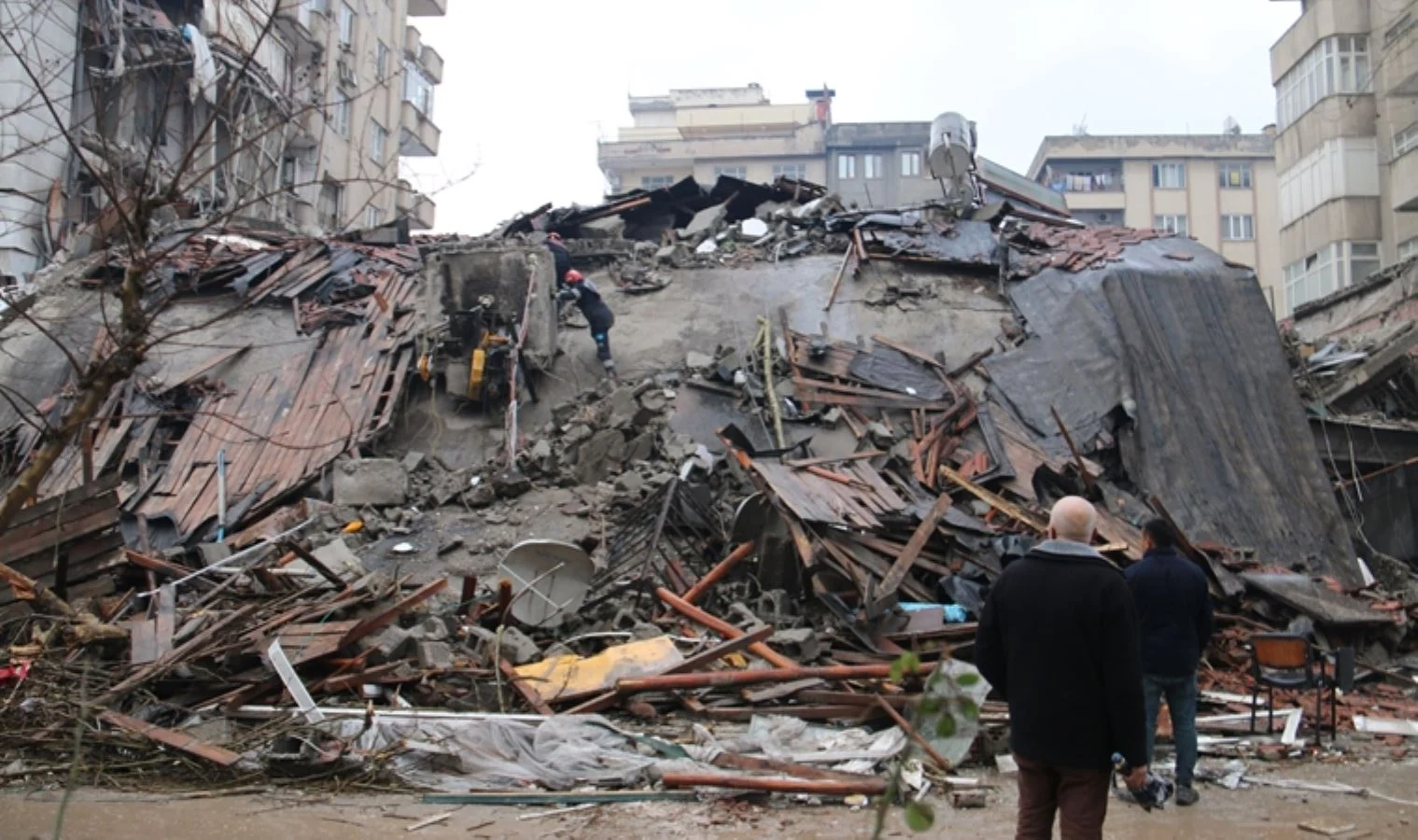 European Crisis Management Commissioner Lenarcic made the following statements in his statement on his social media account:
"So far, through the EU Civil Protection Mechanism, we have mobilized more than 1150 personnel and 70 search-and-rescue dogs and 27 search-and-rescue and medical teams from 19 European countries to help Turkey after the earthquake"
Lenarcic thanked Bulgaria, Croatia, Czechia, France, Greece, Netherlands, Poland, Romania, Italy, Hungary, Austria, Germany, Estonia, Spain, Malta, Slovakia, Portugal, Montenegro and Albania for their assistance.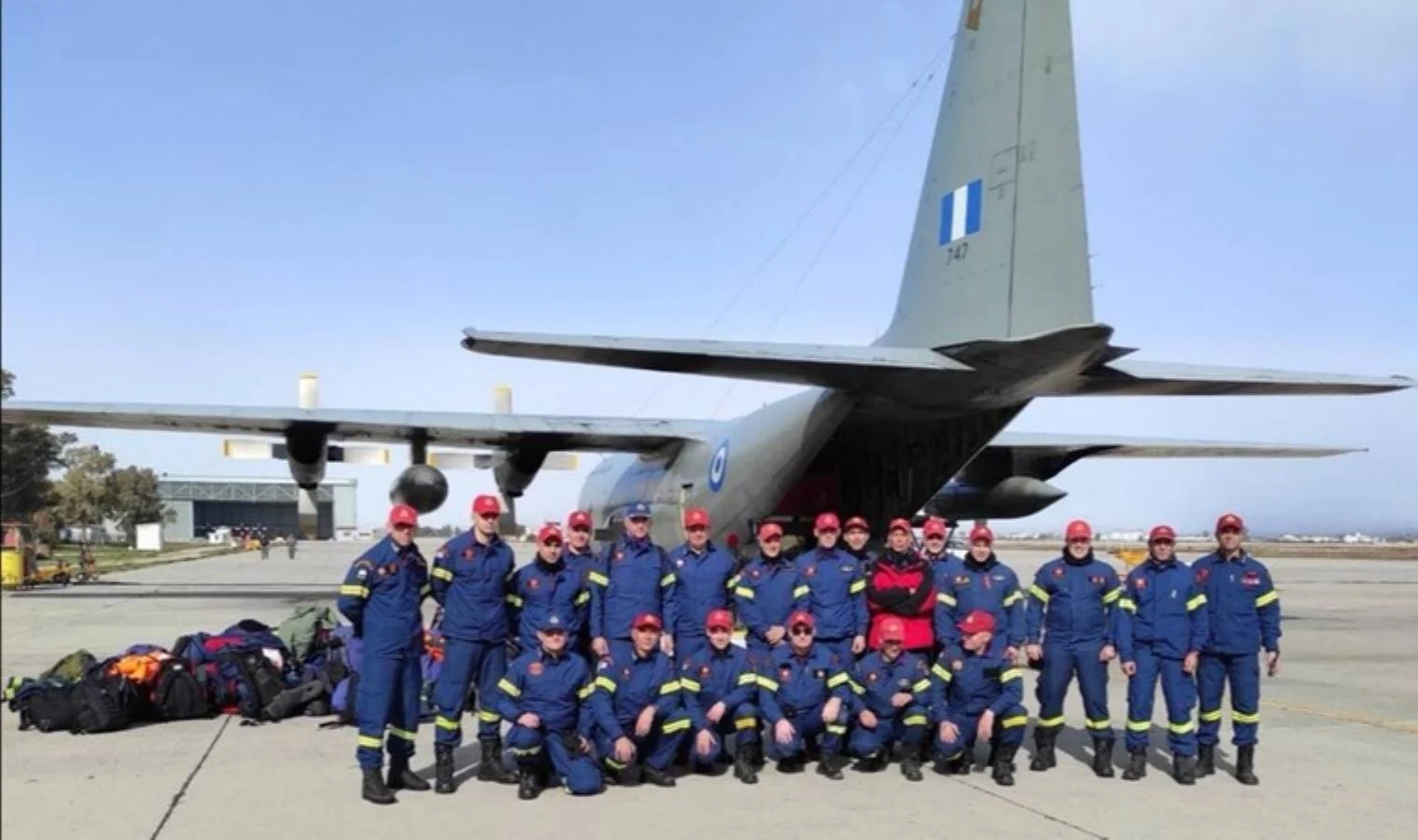 The Italian Civil Protection Agency announced that a team of 50 firefighters and emergency personnel arrived in Adana this morning with relief supplies.
It was announced that the plane, carrying the mobile field hospital and 41 professional medical and non-medical personnel, departed from Heydar Aliyev International Airport by the instruction of President of Azerbaijan Ilham Aliyev. It was stated that tents, beds, heaters and other equipment were also found on the plane, which is expected to arrive in Adana with the organization of the Ministry of Emergencies.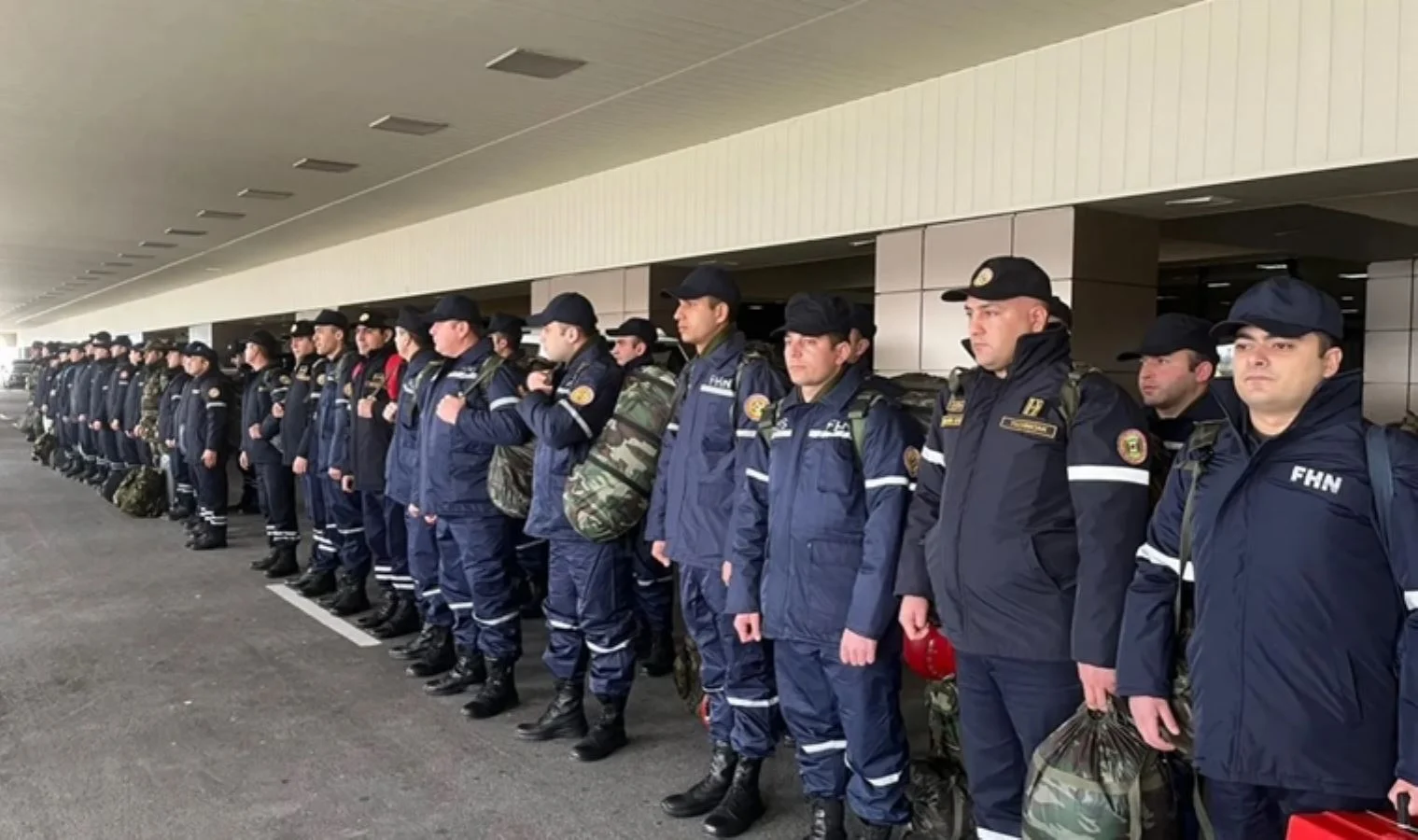 Indian Foreign Minister Subrahmanyam Jaishankar announced that India's more than 50 search-and-rescue teams, along with specially trained dogs, drilling machines, support materials and medicines arrived in Adana this morning.
After the earthquakes, the epicenter of which was Kahramanmaraş, Israel also decided to send aid to Turkey.
The Israel Defense Forces (IDF) sent a team of 150 people to Turkey within the joint operations of the Israeli Ministry of Defense and the Ministry of Foreign Affairs. Golan Vach, head of the IDF's National Rescue Division, said in a statement that one-third of the group consisted of administrative and intelligence personnel, while the remaining two-thirds were specialists in the fields of rescue, medicine and engineering. Noting that it was the 31st expedition of the rescue department, Vach stated that they received approval to establish a field hospital.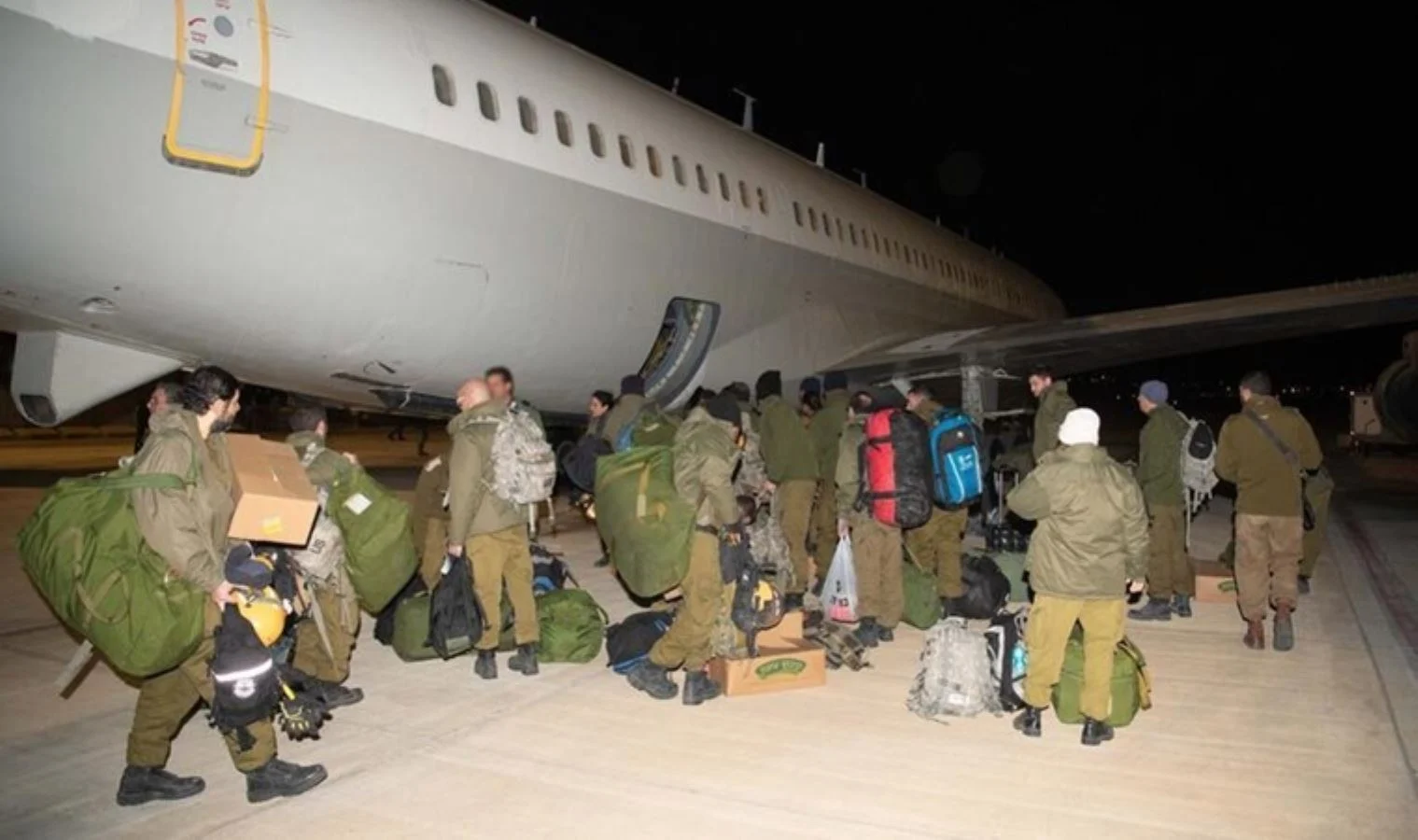 The Israeli official state Twitter account shared the message, "This team consists of Israeli men and women who are on the ground to support emergency relief efforts in Turkey. Join us to wish them good luck and a safe and successful mission."
The Ministry of Emergency Situations of Russia announced that in addition to the search and rescue teams sent during the daytime, new teams set out in the evening.
The ministry also announced that a field hospital was sent to be established in earthquake areas and said, "A field hospital that can be transported by air was sent to Turkey in order to provide assistance to earthquake victims directly in the disaster area. More than 40 specialists working at the hospital will provide qualified medical assistance." The Ministry of Emergency Situations of Russia has also released images of the teams sent to Turkey departing from the airports and the sending of aid packages by planes.
The Ministry announced that, in addition to the rescue teams, humanitarian aid supplies were sent to Syria, as well as Turkey.Moldova President Maia Sandu said that a team of 55 personnel and 12 vehicles from the Emergency Situations General Inspectorate of the Moldovan Interior Ministry was sent to Turkey to participate in search and rescue efforts. explained.
President Sandu shared on his social media account, "Moldova is in solidarity with Turkey in these difficult days. 55 rescue personnel of Moldova are going to help the earthquake-affected areas. We must join forces to save as many lives as possible."
Condolences to those who lost their lives in the earthquake, Sandu said, "I extend my condolences to the families affected by this disaster and wish strength, courage and hope to all those who are struggling to save the people from the grip of the disaster."
It was reported that the South Korean government will provide 5 million dollars worth of emergency humanitarian aid to Turkey and will send 110 rescue personnel.
South Korean Ministry of Foreign Affairs Spokesperson Lim Soo-suk said in a statement on the subject that the aid includes medical supplies to be delivered to the country by military transport planes.
It was learned that 50 of the rescue workers to be sent will be military personnel and 60 will be civil defense officers.
South Korean President Yoon Suk Yeol appointed his staff to assist Turkey after the earthquake disaster, and it was recently revealed to the public that South Korean Foreign Minister Park Jin had promised support by meeting with Turkey's Ambassador to South Korea Murat Tamer.
The German search and rescue team set out for Turkey after the earthquakes, the epicenter of which was Kahramanmaraş.
The team, consisting of 41 people and 7 dogs, set off from Cologne, Germany, and departed for Gaziantep by private plane from Cologne-Bonn Airport. Officials of the international search and rescue team International Search and Rescue (ISAR) stated that they were in consultation with the authorities in Turkey and that they would participate in the rescue efforts as soon as possible.
The team, which works with devices such as listening devices, bioradar and special cameras, as well as rescue dogs to find people under the rubble, plans to stay in Turkey for 14 days in the first place.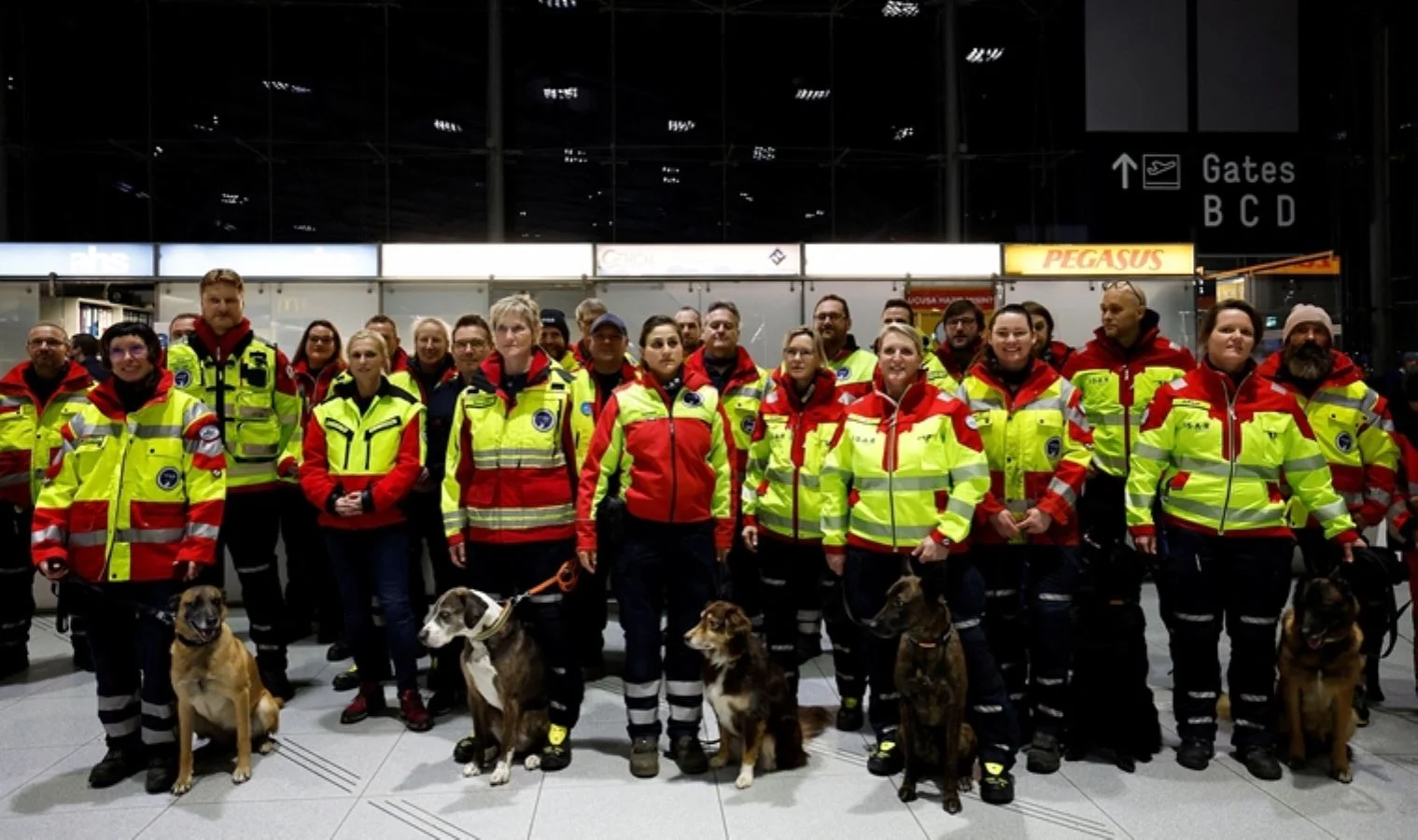 An informative presentation on Turkey and Syria was made to the World Health Organization Board of Directors today.
Speaking at the meeting, WHO Director-General Dr. Tedros Adhanom "It's a race against time now. With every minute, every hour that passes, the chances of finding survivors diminish. "Continuing aftershocks, severe winter conditions, and damage to roads, power supplies, communications and other infrastructure continue to impede access and other search and rescue efforts." It was emphasized that WHO is sending medical supplies, including major surgical trauma kits, via three charter flights from its logistics center in Dubai.
Hans Kluge, WHO Regional Director for Europe, stated that 2,660 personnel from 65 countries are already going to earthquake zones. Kluge underlined that only a team of 200 people from Portugal set out.
In the statement made by the Ministry of Foreign Affairs of Qatar, it was reported that 10 thousand mobile homes will be sent to Turkey and Syria for the tens of thousands of people left homeless due to the destruction caused by the earthquakes.
The statement said, "The state of Qatar has allocated 10,000 mobile homes to be transferred to the earthquake-affected areas in the ongoing efforts to assist the earthquake-affected people in Syria and Turkey."
It was also learned that the first flights were launched after the establishment of an air bridge to Turkey by the order of Sheikh Tamim bin Hamad Al Thani, Emir of Qatar.