It turned out that 90 percent of the complaints about the police who used violence against women in England were not investigated
It turned out that 90 percent of complaints about police abusing women in England and Wales were not investigated and did not result in a lawsuit.
The National Police Commissioners' Council (NPCC) announced that nine out of 10 complaints did not result in a lawsuit during the October 2021-March 2022 period.
The investigation began when the ex-wife of a West Yorkshire police officer licensed to carry guns said the center was not fully investigating her allegations of domestic violence.
West Yorkshire Police Department then announced the dismissal of a police officer.
Alice* (not her real name), who said that these events destroyed her trust in the police, told the BBC: "I think it's scary that someone who can't control himself goes to work and walks around the streets with a loaded gun."
Police officers and staff accused of violence against women and girls were not further dealt with in more than nine out of 10 complaints if the complaint came from the community, according to new data covering the cases that were settled.
If the complaint was made by the police about a colleague, seven out of 10 reports were closed and no further action was taken.
In the six months to March last year, the NPCC identified 1,539 police officers involved in allegations of police violence against women and girls.
The report says the actual numbers could be much higher due to under-reporting by the police and inaccuracies or inconsistencies in data collection.
Of the complaints from the society, 63 percent of them were using force, 9 percent of them were coercion or abusive behaviors and 6 percent of them were sexual assault accusations.
The NPCC reports that the odds of a police officer being prosecuted for allegations against him are very low, but one in 100 people are fired.
In the report; A "serial rapist" jailed in February for sexual assault charges against 12 women over 20 years and a former cop who was sentenced to life in prison in March for the murder of David Carrick and Sarah Everard, sentenced to 19 months in prison for improper exposure Officer Wayne Couzens is also in attendance.
Maggie Blyth, the NPCC's coordinator for violence against women and girls, and Deputy Chief Constable, says that in these cases, tougher sanctions are needed than the sanctions normally imposed on such allegations.
Following this new report, Blyth said next year's data will likely be more "but it will accelerate layoffs and decommissioning".
Alice
Alice says that as a police officer against her own word, her ex-husband's word is more listened to.
West Yorkshire Police add that they deliberately ignored his behavior:
"No investigation was ever opened. The truth is, in my case, what I said was not taken seriously and I felt they were covering up each other. It's incredible that the people who should be protecting you are the ones who are harassing you and helping the person who is posing a threat to you."
After speaking with Alice, the BBC contacted the West Yorkshire Police Department. An officer was suspended and the incident was requested to be monitored.
A spokesperson for the center said: "We cannot comment further on this particular incident, but we encourage any survivor of domestic violence to contact us. The West Yorkshire Police Department takes allegations, including police officers and staff, seriously and will always be investigated."
In addition to this event, the NPCC also examined violence against women and girls more extensively in the 6 months to March 2022.
According to the data, 447 thousand 431 domestic violence incidents took place in this time period, and a total of 507 thousand 827 cases of violence against women and girls were recorded.
Similar to other crimes, only 6 percent of them were prosecuted.
Victims of domestic violence spoke to the BBC shared that police support was mostly inadequate.
Shortcomings in police training
"Domestic violence routinely affects the lives of women and children," says Deborah Jones, founder of Resolute, an organization that supports victims of domestic violence in the UK.
The women who attended the Resolute meeting interviewed by the BBC reported that the police, who were often wrongly or incompletely trained, intervened in cases of violence.
One of the abused young women drew attention to the bruises on her neck after being attacked on the street.
Explaining that a witness on the street called the police during the attack, the woman said that police assistance was "very limited" and they did not take her home.
Another woman states that very few police officers are trained to deal with such incidents.
A spokesperson for the South Yorkeshire Police Department said in a statement on the subject that efforts are underway to continuously train their teams to respond to domestic violence cases:
"Victims often live behind closed doors and find it difficult to voice their concerns. We are determined to bring those responsible to justice."
UBS to lay off thousands of Credit Suisse employees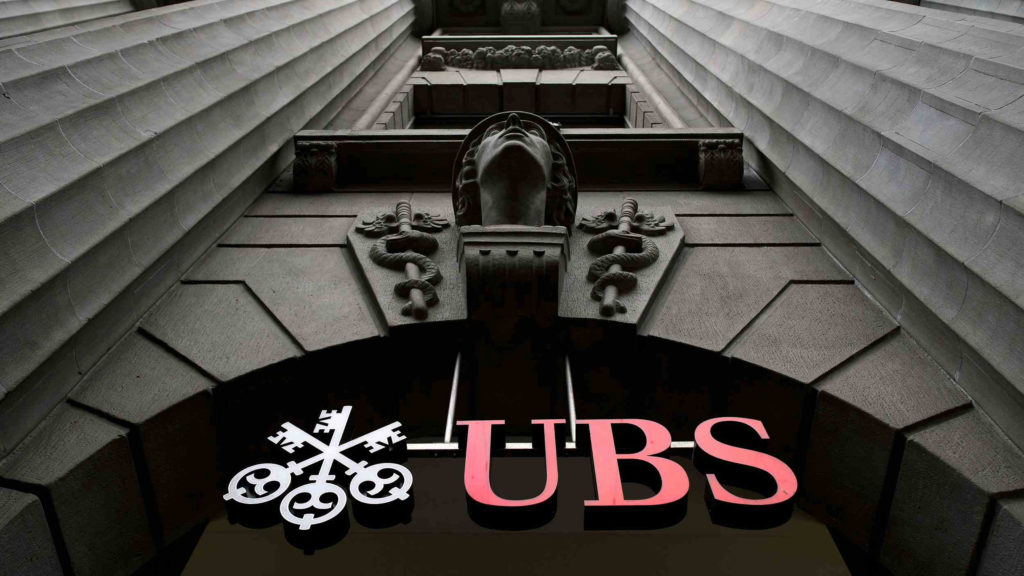 Switzerland's largest bank, UBS, is preparing to fire thousands of employees of the bank it bought after completing its state-aided takeover of rival Credit Suisse.
Swiss banking giant UBS is preparing for layoffs after taking over Credit Suisse. The giant bank will dismiss more than half of the employees at Credit Suisse, which has 45,000 personnel, next month.
The segments that will be most affected by the wave of layoffs will be bankers, processors and support personnel. Employees of Credit Suisse branches in London, New York and some Asian regions will be the ones most affected by this wave.
THERE WILL BE 3 SEPARATE WAVE OF WORK
There will be three separate waves of layoffs this year, according to sources who asked for anonymity as the plans have not yet been made public. It is stated that the first wave is expected to take place by the end of July, while the other two tours are planned in September and October.
Three months after UBS bought Credit Suisse in a government-brokered bailout, the full extent of the layoffs began to become clear.
When the deal was completed, UBS' total headcount rose to nearly 120,000, and the company said it aims to save about $6 billion in personnel costs in the coming years.
IT WILL FIND 35 THOUSAND PEOPLE
It is thought that UBS plans to eventually cut its total headcount by around 35,000 people. UBS spokespersons are refusing to comment on the layoffs for now.
After the Wall Street investment banks, including Morgan Stanley and Goldman Sachs, announced that they would lay off thousands of their staff, UBS also started to lay off their staff, showing that things are getting worse for the global financial sector.
WHAT HAPPENED?
After the banking crisis that started in the USA in March, there was a Credit Suisse panic in Europe. The developments after the Saudi National Bank, the biggest partner of Credit Suisse bank, announced that it would not increase its capital, dragged the bank to the brink of bankruptcy.
Switzerland's largest bank, UBS, bought 167-year-old Credit Suisse for 3 billion francs, with the government's liquidity support of 200 billion francs.
While the total number of employees of UBS and Credit Suisse reached 120,000 worldwide, UBS announced that it would make layoffs to reduce costs.