First images from Turkey earthquake zone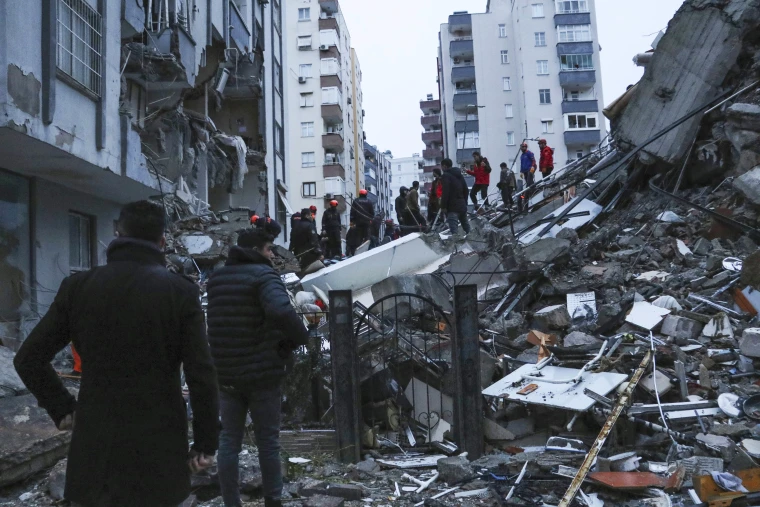 Switzerland expects asylum applications to be high this year
Switzerland expects the number of asylum applications to be high in 2023 due to the continuation of the Russia-Ukraine War and the effects of the war on other regions.
According to the news in the Swiss press, Christine Schraner Burgener, Head of the Swiss State Secretariat of Migration, stated that they expect the number of people seeking asylum in the country to be around 27 thousand this year, and that the number could reach 40 thousand in the worst scenario.
Noting that there has been no increase in the number of Ukrainians applying for asylum in Switzerland in recent weeks, Burgener said, "The economic consequences of the war are expected to keep the asylum demands high. It also depends on the course of the war and how it affects other regions." made its assessment.
Switzerland accepted 24,500 asylum seekers last year, an increase of 64 percent compared to the previous year. The country also accepted about 75,000 Ukrainian asylum seekers last year through an expedited registration process and special protection status.
The number of Ukrainians seeking asylum in Switzerland dropped to 500 per week. Stating that they are facing an extraordinary situation, Burgener emphasized that they are pushing the limits with such a high number of asylum seekers.
"So far the asylum system has passed the stress test, but all levels of government are under pressure," Burgener said. she used the phrase.
Burgener stated that the rate of repatriation of asylum seekers was 54 percent last year, adding that this was a "clear signal" to asylum seekers who came to the country and were not persecuted. "If you're coming to Switzerland for economic reasons, your chances of getting a positive result are very low," Burgener said. she said.
WHAT HAPPENED?
Some cantons in Switzerland requested shelter support from the federal government earlier this month due to the rising number of refugees. The cantons of Bern and Geneva suspended the process of accepting refugees.
Swiss Minister of Justice Karin Keller-Sutter announced in December that they were suspending the resettlement program in place to accept refugees in need of special protection.
Keller-Sutter stated that they took this decision on the grounds that the country's capacity to receive refugees has been exhausted.