Dutch team assisting in Colombia's Amazon rain forest search for children
The Colombian military is working with a Dutch team to look for four kids who might be lost in the Amazon rain forest.
According to RTL Nieuws, there are indications that the children survived the crash of their Cessna C206 on May 1.
They were traveling in a tiny plane with three adults to San Jose del Guaviare in central Colombia when their aircraft vanished from the radar. Lesly (13), Soleiny (9), Tien (4), and Cristin (11 months) were on board. The accident's origin is still a mystery.
The Colombian officials started looking right away. Only this week, on May 16, did they discover the plane and the bodies of the three adults. Three dogs and about 100 Colombian soldiers are looking for the kids. A plane flying over the neighborhood is equipped with a loudspeaker that is playing an audio message that the children's grandmother recorded.
Since May 8, Anne van den Ouwelant, a Dutch woman, and her husband have actively participated in the search on behalf of the humanitarian group Rescue International. She works with a group that aids children who have experienced trauma. Additionally, her spouse Humberto is a data analysis specialist.
Rescue International was able to narrow the search by examining radar photos and other data, according to Van den Ouwelant, who spoke to RTL. "The plane could be found, in part because of this." The Colombian army also discovered signs that the kids are still alive, such as a shelter, fruit that had been consumed, and a baby bottle.
"Now that they've got the plane, it's critical to examine lost people's actions. So, what do people in this circumstance do? A person will travel to locations with water because they require it. In terms of creativity and endurance, it matters that they are with a 13-year-old. Of course, the fact that it includes minors is still a drawback. A 13-year-old is likely to know to search for water or mark their previous locations so they don't walk in circles, for example.
Van den Ouwelant could also advise the ground searchers to follow the path of least resistance because people in distress have a tendency to do so. Therefore, people are more likely to take that option if there are hiking trails or animal-use trails nearby. And now there's something else: individuals frequently try to hike up to a high spot to use their phone.
The Dutch mother is afraid to speculate on whether these kids, including a baby, might survive in the bush for more than two weeks. "However, there is hope. Always maintain that, please. These kids might still be around. For instance, the fact that they are indigenous means that they may have some familiarity with the terrain.
Sanction Decisions from the USA to Put Russia in Difficulty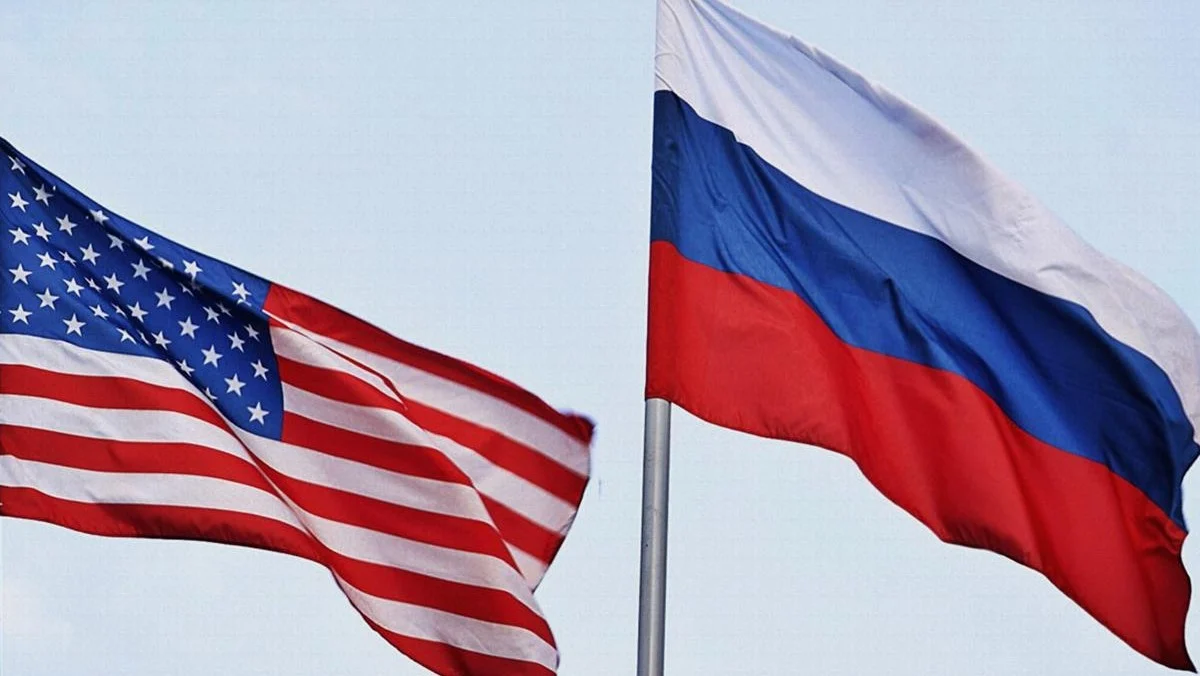 The USA took new sanctions against Russia in coordination with the G7 countries and other international partners.
Accordingly, more than 200 people, organizations, ships and aircraft were included in the scope of sanctions, while Russia's military and industrial supply chain and energy revenues were targeted.
In line with the commitments made at the G7 Leaders' Summit, the US Treasury Department said that global sanctions and other restrictive economic measures were strengthened to further reduce Russia's capacity to fight against Ukraine.
In the statement, it was noted that the Office of Foreign Assets Control (OFAC) imposed sanctions on 22 individuals and 104 institutions for the channels used by Russia to acquire critical technology, future energy revenues and the financial services sector.
Pointing out that OFAC has expanded the sanctions imposed on Russia, it was emphasized that action was taken to cut off Russia's access to certain services.
MANY SERVICES BANNED
In the statement, it was stated that the export, sale or supply of architectural or engineering services to any person in Russia by a US person from the USA or wherever they are located is prohibited, and the said ban will come into effect from June 18.
In the statement, US Treasury Secretary Janet Yellen emphasized that since the beginning of Russia's "illegal and gratuitous" war, they have supported Ukraine and focused on reducing Russia's ability to carry out the invasion.
Pointing out that collective efforts have deprived Russia of the basic inputs it needs for its army and limited the Kremlin's financing of the war, Yellen pointed out that the latest sanctions will further increase the difficulties on Russian President Vladimir Putin's ability to continue the war.
MORE THAN 200 PEOPLE, ORGANIZATIONS; SANCTIONS TO SHIP AND AIRPLANE
In addition, in the statement made by the US State Department, it was reported that more than 200 people, organizations, ships and aircraft were included in the scope of sanctions.
It was stated that the sanctions target Russia's defense, related materials, technology, metals and mining sectors, and include sanctions against institutions and individuals involved in increasing Russia's future energy production and capacity.
In the statement, it was emphasized that the USA will continue to stand by Ukraine no matter how long it takes.
71 COMPANIES ARE BLACK LISTED
On the other hand, the US Department of Commerce also imposed a new restriction on the export of various consumer goods to Russia and blacklisted 71 companies in order to make it difficult to access US technology.
The U.S. Treasury Department's Financial Crimes Enforcement Division (FinCEN) and the U.S. Department of Commerce's Bureau of Industry and Security (BIS) have also issued a joint supplemental warning calling for Russia to be alert to possible avoidance of export controls.
The alert referred to FinCEN and BIS's first joint alert issued in June 2022, providing additional information for financial institutions on new export control restrictions on Russia.
Also, with the warning, ongoing engagements and initiatives were reiterated to further restrict and block access to the technology and goods needed to supply and supply Russia's military and defense industry base.