Despite sanctions, Russia's oil and gas revenues increase in 2022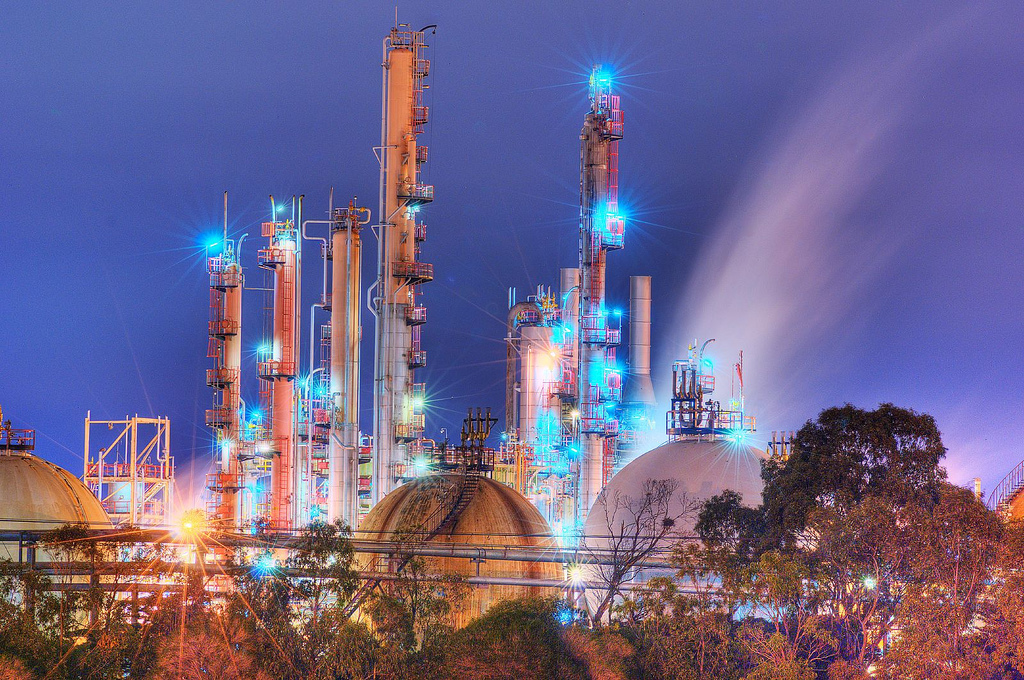 Russian Deputy Prime Minister Aleksandr Novak stated that his country increased its oil production and exports last year and said, "The budget revenues obtained from the oil and natural gas sector increased by 28 percent in 2022 and reached 2.5 trillion rubles."
Russian Deputy Prime Minister Aleksandr Novak made a statement about the production and export figures of the Russian energy sector for 2022 at the meeting he held with government officials in the capital Moscow.
Pointing out that the Russian oil industry completed 2022 efficiently despite the sanctions of "unfriendly" countries, Novak said, "535 million tons of oil was produced last year, which means 10 million tons, or 2 percent increase, compared to 2021."
Stating that oil exports also increased by 7 percent last year compared to 2021, Novak said, "The budget revenues from the oil and natural gas sector increased by 28 percent in 2022 and reached 2.5 trillion rubles (approximately 37 billion dollars)".
LNG EXPORTS INCREASED
Explaining that they have also increased shipments to China via the Power of Siberia gas pipeline, Novak said, "The shipment over the Power of Siberia reached 15.5 billion cubic meters, breaking a record."
Pointing out that Russia's gas exports through pipelines decreased due to the accidents and sanctions in Nord Stream 1 and Nord Stream 2, Novak said, "Our liquefied natural gas exports increased by 8 percent to 46 billion cubic meters."
Ford decided to discount electric vehicle
Ford has announced that it is increasing production and cutting prices to increase the competitiveness and accessibility of its electric car Mustang Mach-E for customers.
In a statement made by the company, it was stated that production increases and discounts will continue to position Ford as an important option in the growing electric vehicle market.
It was stated in the statement that two-thirds of Mustang Mach-E's customers come from competing brands, and it was stated that the model was the number 3 electric car in the USA last year.
In the statement, it was reminded that Ford already offers a truck, SUV and minibus to its electric vehicle customers, and it was shared that the raw materials and batteries are safe for the scale production of these models in 2023.
"EXCITING"
Pointing out that current pricing is part of the plan to keep the model competitive in a rapidly changing market, the statement also included a table of price changes for Mustang Mach-E.
Marin Gjaja, the company's representative in charge of customers, whose views are included in the statement, stated that they will produce more electric vehicles in order to reduce customers' waiting times, offer competitive prices and create an unrivaled customer experience. We will continue to push the limits." used the phrase.
HOW MUCH DISCOUNT WILL BE DONE?
According to the shared price table, prices of various versions of Mach-E will be reduced by up to 8 percent, while low-priced models will be discounted between $ 600-900.
The discount on high-priced models will also reach 5 thousand 900 dollars. In this context, the starting prices of the model will vary between approximately $ 46 thousand and $ 64 thousand.
Existing customers waiting for their vehicle to be delivered will automatically benefit from the new price.
COMPETITION IN THE ELECTRIC VEHICLE MARKET IS HEATING
Electric car maker Tesla also lowered its prices in the USA and Europe after discounts in China at the beginning of the year in order to increase its sales.
While Tesla's discounts, which find 20 percent in the prices of Model 3 and Model Y vehicles, vary between 6 percent and 20 percent according to the car model in the USA; In Germany it was 17 percent.
Tesla prices were also reduced in Austria, Switzerland and France.