Amazon opens e-commerce training center in China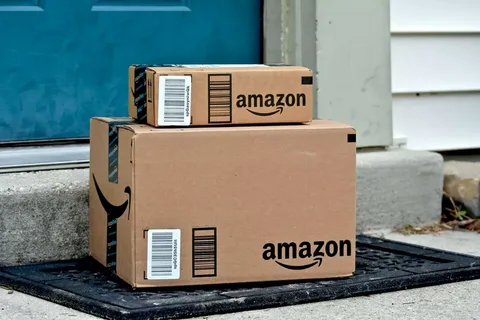 Amazon Global Sales announced that it has opened an Asia-Pacific seller training center in Hangzhou, headquartered in eastern China's Zhejiang province.
This center is Amazon Global Sales' first comprehensive seller training center in the world. Amazon Global Sales said Tuesday that the headquarters in China will become an important base for the cultivation of professional, international and comprehensive cross-border e-commerce capabilities.
THERE WILL BE EDUCATIONAL PROGRAMS AND COURSE CONTENT UNDER DIFFERENT HEADINGS
The company will modernize the existing vendor training system and mechanism in four segments: "training programmes, course content, talent community and innovation development".
The data shows that in 2022, cross-border e-commerce exports from the Hangzhou Cross-border e-commerce Comprehensive Pilot Zone totaled 101.3 billion yuan (about US$14.73 billion), 18.75 percent from the previous year. shows a growth of .
On the other hand, the number of cross-border e-commerce merchants in Hangzhou has exceeded 100,000. Cindy Tai, Vice President of Amazon and Head of Global Sales for Asia, said that the sustainable development of cross-border e-commerce has become the engine of foreign trade and the digital economy in China and the Asia-Pacific region. More than 10 million people attended related courses from Amazon Global Selling, which launched its official seller training program in China five years ago.
Intense air strike from Russia on Kiev
Ukraine announced that Russia carried out an air strike on Kiev, destroying more than 40 targets in the air.
It was reported that an air attack was carried out by the Russian army on the capital of Ukraine, Kiev, and more than 40 targets were destroyed in the air by the Ukrainian air defense forces.
In a statement made by the Kyiv City Military Administration, it was stated that the Russian army carried out an air strike again on the capital, Kiev. It was stated in the statement that Russian forces launched missiles and unmanned aerial vehicles (UAV) towards Kiev in the early hours of the morning, and that 15 airstrikes were carried out on the capital city in May alone.
In the statement, it was stated that more than 40 targets attacked on Kiev were detected by the Ukrainian air defense forces and destroyed in the air.
Kyiv Mayor Vitaliy Klichko also announced on his social media account that some missile fragments destroyed in the air hit the civilian infrastructure in various districts and caused damage.
Klichko later stated that there were explosions in the city again. Noting that Ukrainian air defense systems are working in Kiev, Klichko informed that missile fragments hit the Desnyan, Podilsk and Obolonskyi districts of the capital and one person was injured. Klichko stated the reason for the attack and stated that the enemy targeted the central districts of Kiev.