A brawl broke out at the May 1 demonstration in Germany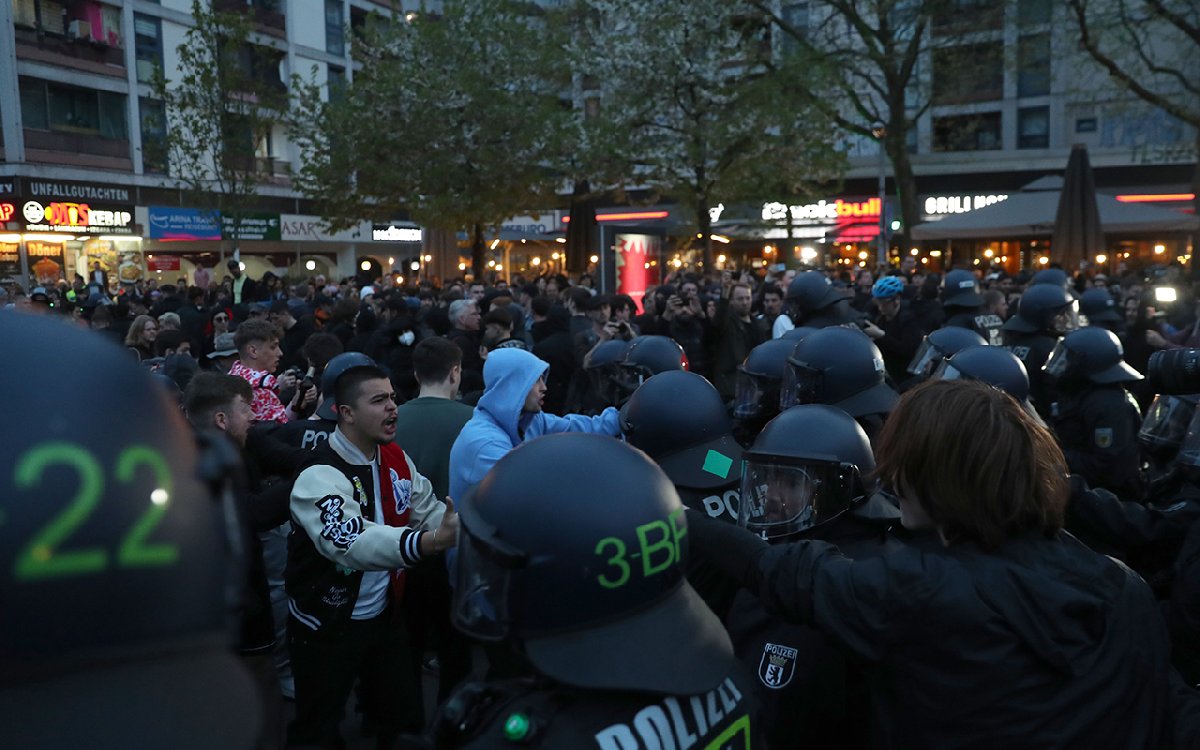 In the action organized by leftist groups on May 1 Labor and Solidarity Day in Berlin, the capital of Germany, a clash broke out between the police and the demonstrators.
Thousands of people gathered on Boddin Street in the Neukölln district, then marched towards Oranien Square in the Kreuzberg district. Throughout the action, the demonstrators chanted slogans against the police.
The organizers of the demonstration ended the march early, citing the intensity of the police when they arrived at Kottbusser Tor Square.
MANY PEOPLE ARE DETENTION
Afterwards, a brawl broke out between the police and the demonstrators. The police detained many demonstrators.
6 thousand 300 police officers took part in the march. While the police stated that 12 thousand people participated in the demonstration, the organizers of the demonstration claimed that this number was 20 thousand.
Intense air strike from Russia on Kiev
Ukraine announced that Russia carried out an air strike on Kiev, destroying more than 40 targets in the air.
It was reported that an air attack was carried out by the Russian army on the capital of Ukraine, Kiev, and more than 40 targets were destroyed in the air by the Ukrainian air defense forces.
In a statement made by the Kyiv City Military Administration, it was stated that the Russian army carried out an air strike again on the capital, Kiev. It was stated in the statement that Russian forces launched missiles and unmanned aerial vehicles (UAV) towards Kiev in the early hours of the morning, and that 15 airstrikes were carried out on the capital city in May alone.
In the statement, it was stated that more than 40 targets attacked on Kiev were detected by the Ukrainian air defense forces and destroyed in the air.
Kyiv Mayor Vitaliy Klichko also announced on his social media account that some missile fragments destroyed in the air hit the civilian infrastructure in various districts and caused damage.
Klichko later stated that there were explosions in the city again. Noting that Ukrainian air defense systems are working in Kiev, Klichko informed that missile fragments hit the Desnyan, Podilsk and Obolonskyi districts of the capital and one person was injured. Klichko stated the reason for the attack and stated that the enemy targeted the central districts of Kiev.