Schiphol Airport reduces its daily passenger capacity by 18%
Schiphol Airport said in a statement today that it will reduce its daily passenger capacity by 18 percent. The reduction, corresponding to 9,250 passengers per day, will be valid until at least the end of October. Schiphol takes this precaution because it does not have enough security guards to allow planes to depart safely and on time.
Hanne Buis of the Royal Schiphol Group said the decision is bad for passengers and airlines, but necessary for passenger and worker safety.
In its previous statement, Schiphol had set a passenger limit of 67,500 for September and 69,500 for October. The new capacity is determined as 54,500 for this month and 57,000 for October. The slot coordination, which determines the flights at the airport, will discuss with the airline companies how the flights will be affected.
The airport asked all staff to serve in its meetings with security companies. "Structural changes have to happen," Hanne Buis said. We made our agreements last June, and we are doing our best to ensure that all staff members serve."
Schiphol spokesman Dick Benschop resigned yesterday after disruptions at the airport since May.
Amsterdam 'fietsflat' bike parking lot closed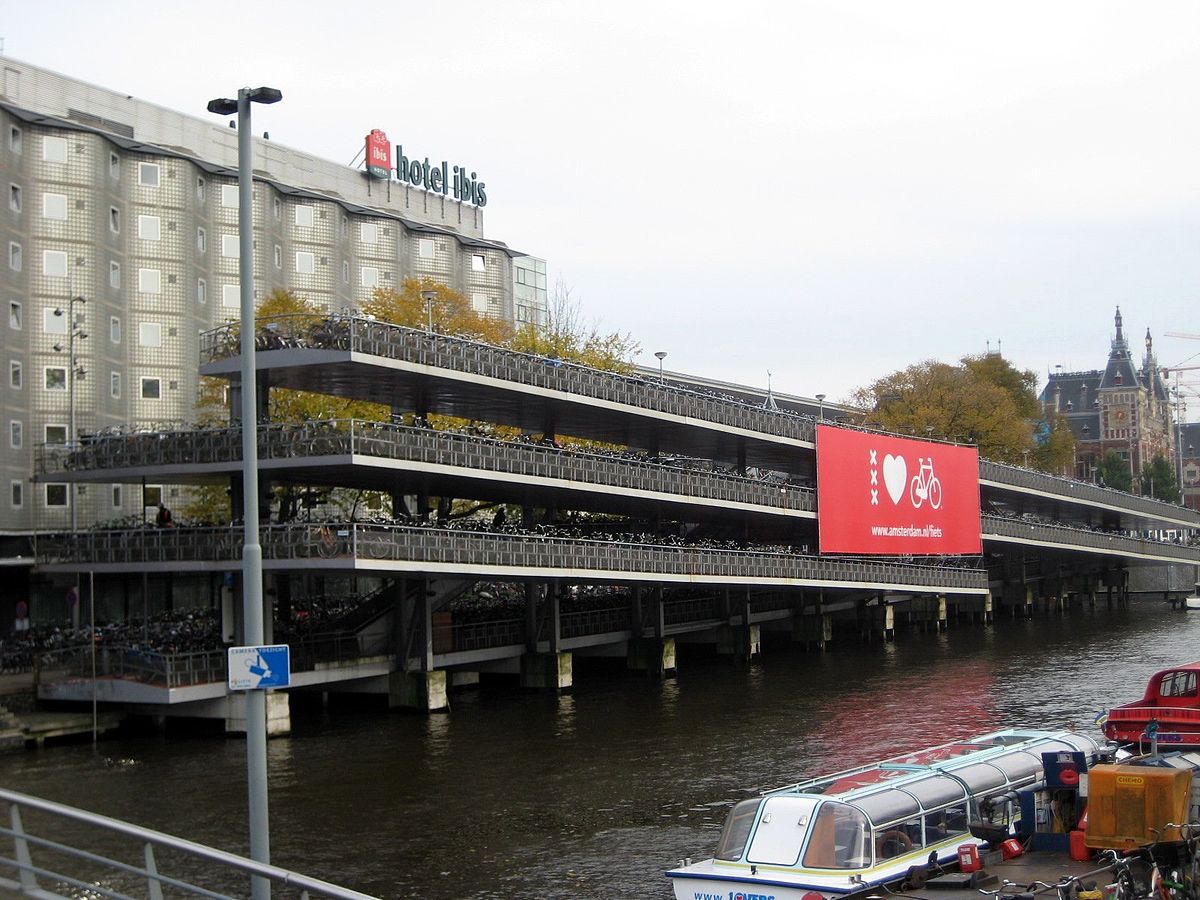 The underwater bike park at Amsterdam Centraal marked the end of an era.
,This week, the old fietsflat parking lot at Stationsplein has closed its doors forever and it has been announced that people have until February 24 to pick up their bikes. It has been announced that the old parking lot will be open every day from 7 am to 7 pm for those who will buy their bikes. It was also stated that the bicycles not received by the deadline will be taken to the Bicycle Depot (Fietsdepot) of the municipality.
Fietsflat, meaning "bike flat", was located to the west of the main station building. This structure was opened in 2001 and was designed as a temporary solution for passengers who use public transport and need a place to park their bikes.
More than 20 years after it opened its doors, on 30 January fietsflat officially closed, taking with it around 2,500 parking spaces for bicycles. This closure was more than compensated by the addition of two new parking spaces to the station. One of the new parking spaces is known to hold 7,000 bikes under Stationsplein (opened on 26 January) and the other at Ijboulevard (opening 14 February) for 4,000.
According to the municipality's statement, Fietsflat stood out as an iconic building that captures Amsterdam as a bicycle city in a single image and is therefore frequently photographed by tourists. Although cyclists will no longer be able to use this building, the fietsflat will not be demolished any time soon, and the municipality will keep the building in case additional spaces are needed.