Putin: We will switch to Rubles for natural gas payments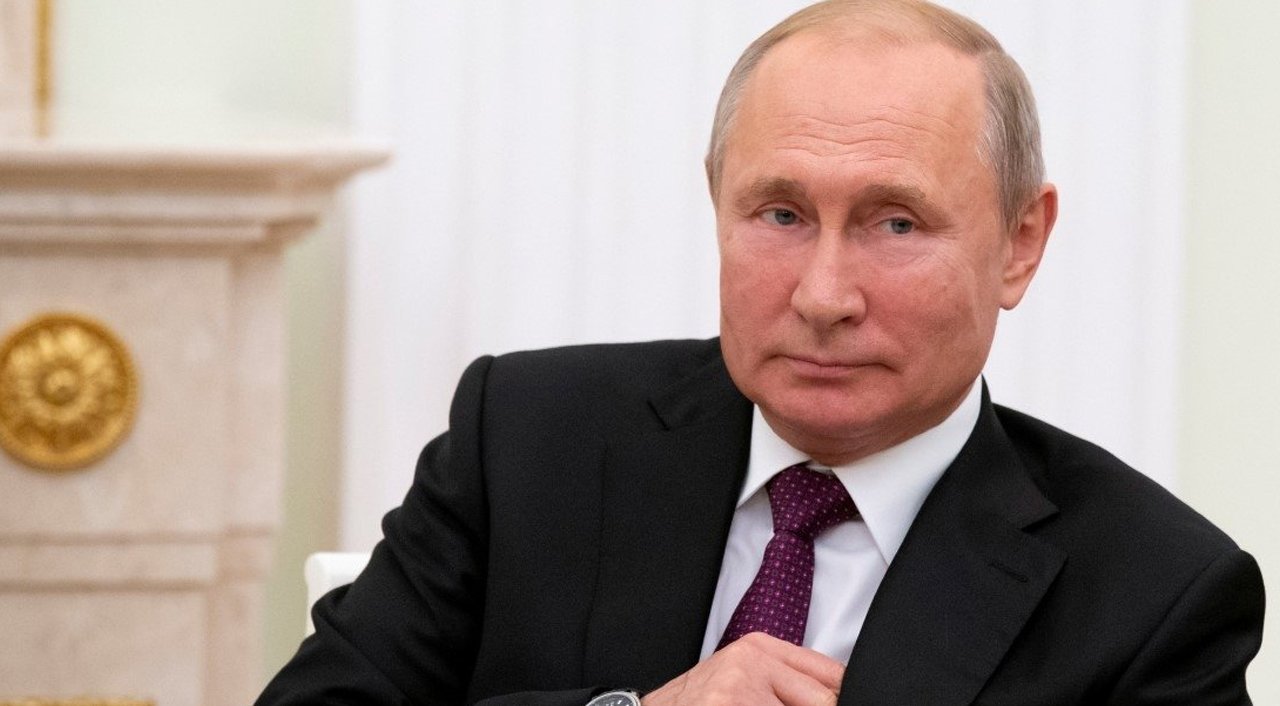 In a meeting with government officials in the capital, Moscow, Putin made evaluations about the Russian economy, which was affected by the sanctions. "We plan to switch to Russian rubles for payments for natural gas sales to unfriendly countries," said Russian President Vladimir Putin.
Gazprom contracts were ordered to be converted into rubles by Russian President Vladimir Putin . Putin announced the aforementioned instruction with the words, "We will start by receiving a payment in rubles for Russian gas supplied to hostile countries . "
'West has damaged confidence in its own currency'
Emphasizing that Western countries took illegitimate steps by freezing Russian assets, Putin said, "The West actually damaged confidence in their own currencies. Now everyone knows that obligations in dollars and euros may not be fulfilled . "
Pointing out that it is meaningless for Russia to receive payments in dollars and euros for exports, Putin said, "It is clear that receiving payments in dollars, euros and some currencies while supplying our goods to the USA and the EU does not make any sense for us anymore. "We are planning to switch to Russian rubles for payments," he said.
The Russian leader said, "Russia will continue to supply natural gas according to the price and volume principles determined in the previously signed contracts. Unlike some of our colleagues, we value our commercial reputation as a reliable partner and supplier . "
Putin added that he has instructed the Russian government and Gazprom to initiate the process of converting payments into rubles in natural gas sales.
Putin spoke, the ruble appreciated
After Putin's statements, the dollar/ruble parity declined by nearly 3 percent and fell below 100 for the first time since March 3. The gas contract price for April, traded at TTF, the Netherlands-based virtual natural gas trading point with the deepest depth in Europe, opened from 97 euros per megawatt-hour today, and fell below the 100 euro level.
Prices increased by 22.42 percent compared to the opening at 15:54 Turkish time and reached 118.75 euros per megawatt-hour.
What happened?
The Russian government approved the list of "unfriendly" countries to Russia on March 7.
The approved list includes countries such as the USA, European Union countries, the United Kingdom, South Korea, Japan, Ukraine, Switzerland and Singapore, as well as 15 other countries that impose sanctions on Russia.
Explained why Apple didn't make 'mass layoffs'
Apple analyst Mark Gurman explained why Apple did not make mass layoffs.
Gurman also announced what steps Apple has taken in this process.
Falling incomes due to global economic uncertainties caused the leading names of the technology world to make mass layoffs. However, while all this is going on, there is a brand that tries not to dismiss even one person. That brand is Apple.
Apple CEO Tim Cook made a statement a few months ago and said that mass layoffs would be the last option. In other words, Apple would go to reduce costs instead of mass layoffs. So how will the company do this?
According to the news of WebTekno; veteran Apple analyst Mark Gurman explained in his latest Power On bulletin why Apple did not make the layoffs and what steps he took in the process.
"APPLE MAKE TOO MUCH MONEY FOR MASS WORK"
According to the statement made by Mark Gurman, it is not easy for a brand like Apple to justify the decision of mass layoffs. Because Gurman states that the company earned $30 billion in the quarter, which is more than any other technology company.
In addition, the company's stock has increased by around 20 percent since the first day of 2023. Gurman says he's nervous about all this because of the comments that would be made if Apple were to go out of business.
According to Gurman, senior executives working at Apple are very important in the industry. And yet, a mass layoff would have resulted in interpretations either as Apple employees having made huge mistakes or as global economic indicators being much worse than people had anticipated.
According to the analyst, Apple could not make mass layoffs precisely because of these.
WHAT DID APPLE DO TO REDUCE COSTS?
Mark Gurman explains what Apple is doing to avoid mass layoffs:
Bonus payments have been delayed.
New models of less important products like the HomePod have been delayed.
Budgets for some teams were cut.
Recruitment has been stopped in some units.
No new purchases were made for vacant positions.
Attempts that would lead to additional costs were avoided.
It parted ways with non-full-time employees and subcontractors.
Travel budgets have been slashed. In some units, travel will now be made only if it is vital.
Working in the office was made mandatory.
Apple sales reps have been overburdened and employees feared being fired. It has also been reduced from normal leave days due to COVID-19.
According to Mark Gurman, Apple managed to stand out from its competitors by applying these methods instead of mass layoffs.
However, talking about the uncertainty of the future, Gurman states that the decision of mass dismissal is always possible.