Many factories are producing less due to the energy crisis
The energy crisis isn't just hitting the local baker, butcher or grocery store hard; It also creates problems in large sectors such as chemistry and industry. According to NU.nl's report, more and more companies are reducing their production or planning to do so in the coming months.
For example, the energy bill of machine manufacturer Vredo from Dodewaard will rise to one million euros per month from January. "This is an annual turnover of 40 million euros. This puts pressure on investment in research and development and also on our competitive position in the long run. We are told that we need to be more sustainable, but there is no money for that." says director Arjan Ros.
Vredo may have to downsize production to save costs. "We're currently investigating whether this is one of the consequences. We've also increased prices ourselves since Monday. We have no choice," says Ros.
Also, for The Coatinc Company, an international full-service provider of steel and metal surface treatments, the situation for energy prices will worsen next year. "Because we're seeing energy costs also increase significantly," says Jelle Elbers, purchasing manager.
And by the way, Germany, for example, generously helps industrial companies. "Due to differences in national plans to recoup energy costs, the Netherlands' competitive playing field is negatively impacted. If the policy doesn't make sense, this will have disastrous consequences for industrial SMEs, with a doomsday scenario of reducing production. Elbers says, or even shutting down completely.
Many companies are in trouble
That many companies will soon find themselves in serious trouble due to rising energy prices is also evident in a survey by FME, the entrepreneurial organization for the tech industry. This shows that energy costs have increased by an average of 230 percent compared to the beginning of this year.
55 percent of FME companies currently have a permanent contract in whole or in part, but for 68 percent of entrepreneurs, that contract will expire in mid-2023. After that, they have to pay volatile and therefore very high energy prices. This will affect the profit expectations of companies and the entire business.
'A response as inaccessible as the moon'
FME states that the ONE plan is a solution for very few companies. "TEK is as inaccessible to companies as the moon. Politicians need to adjust benchmarks and raise the ceiling significantly," said Theo Henrar, Chairman of the Board.
The energy-intensive sector will be hit hard this year, according to Bas Janssen, director of the collaboration Deltalinqs, which represents the interests of more than 95 percent of logistics companies, port companies and industrial companies in the port of Rotterdam.
"We mainly see problems with petro and basic chemicals. Consider, for example, chlorine chain to make PVC, resins and foams for bedding, for example, but also material manufacturers for PET bottles. These companies are downsizing production. You even have to stop it."
Janssen can't tell the numbers because many companies don't provide information. "This mainly concerns Anglo-Saxon organizations and they are reluctant. But we are in an exceptional situation where the manufacturing industry in our country is under pressure. In the Netherlands we take this very lightly. Instead, the cabinet must do it now. They have to invest heavily in such companies."
Chip blow from USA and Netherlands to China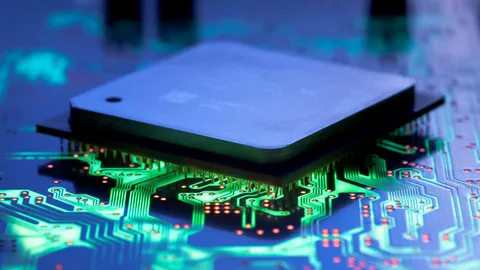 The United States and the Netherlands are increasing their chip restrictions as part of their ongoing efforts to prevent their technologies from being used to strengthen China's military.
While the Dutch are planning to block some equipment from national champion ASML and other companies, the US is expected to go a step further and withhold more Dutch equipment from certain Chinese factories. The US In October, on national security grounds, American companies such as Lam Research and Applied Materials exported chips to China. China imposed export restrictions on shipments of production tools and lobbied other countries with key suppliers to impose similar restrictions.Chinese Embassy spokesman Liu Pengyu said the US has "deliberately blockaded and obstructed Chinese companies, forcibly relocated industries, and segregated." He denounced this move, stating that China is "pressing for the sake of peace" and said that China will "follow developments closely and strictly protect its own interests".
Japan, home to chip equipment manufacturers Nikon Corp and Tokyo Electron Ltd, adopted rules to restrict the export of 23 types of semiconductor manufacturing equipment, which will come into effect on July 23. The Dutch government announced on Friday that ASML's second-best product line was deep plans to announce new regulations requiring licensing for the top tier of ultra violet (DUV) semiconductor equipment.
Extreme ultraviolet "EUV" lithography machines, ASML's most sophisticated machines, are already restricted and have never been shipped to China. ASML said in March that it expects Dutch regulations to affect the TWINSCAN NXT:2000i and its more sophisticated models. However, the company's TWINSCAN NXT:1980Di Older DUV models, such as the navy model, may also be kept out of about six facilities in China by the US.
These facilities are expected to be defined in a new US rule that would allow the US to restrict foreign equipment, even a small percentage of which is US part, from entering these facilities, according to a person familiar with the matter. The person in question is not authorized to speak publicly. Sources said the new Dutch regulations will not come into effect immediately, with one expecting the effective date to be in September, two months after they were issued. He said the planned US rule would require licenses to export equipment to about half a dozen Chinese facilities, including a factory operated by China's largest chipmaker SMIC. The person in question said that licenses to ship equipment to these facilities would likely be denied. The US rule is expected to apply to ASML, the world's leading chip equipment manufacturer and the Netherlands' largest company, because its systems contain US parts and components.US regulations It's not unusual for him to change bids before clarification, so both timing and constraints are subject to change.
The announced plan reflects the thoughts at the end of June. According to sources, the US is expected to bring further updates in July to its comprehensive rules from October. ASML is Europe's largest chip equipment company due to its dominance in lithography, one of the key steps in the computer chip manufacturing process. Other companies that could be affected include atomic layer deposition firm ASM International.