Government adviser in the Netherlands: Sexual abuse is not a case, it is part of our culture
Government Advisor Hamer published the results of the study on sexual abuse. Hamer noted that these behaviors are "part of the culture."
Following the cases of "abuse and sexually offensive behavior" in Ajax and The Voice of the Netherlands, Mariëtte Hamer, appointed by the cabinet as a government adviser, announced the results of her work on the subject. "Sexually aggressive behavior is a common and structural problem and is now part of our culture," Hamer said in a statement.
Hamer, who gave advice on national approaches to the problem, also stated that there should be a cultural change and the issue should become talkable. Emphasizing that there should be a better approach to sexual misconduct, Hamer said that policies to combat these behaviors often do not work.
"Sometimes I find that the current legal system is too little or not enough," said the Government Counsel, adding that he believes the focus should be more on 'prevention'. That's why sex education in schools and codes of conduct at work need to be improved, she said.
In Hamer's study, in which "the effects, causes and solutions of sexually aggressive behaviors" were discussed, it was noted that many unwanted sexual behaviors took place in the "grey area", while those who engaged in these behaviors were not punished by law, but were seen as "crossing the limits" by many.
"A large number of unwanted, sexually suggestive acts are not a criminal offense, but in a given context, many of us experience it as sexual aggression." said Hamer, "What do we see as right and what do we see wrong? "We need to talk to each other about this," he said.
Stating that everyone, as a victim, perpetrator or eyewitness, encounters these events, Hamer drew attention to the fact that such sexual abuses and aggressive behaviors occur everywhere at home, at work, on the internet, in a sports club, in a bar and on the street.
According to Hamer, such behaviors are; It stems from the way society is structured, the way people interact with each other, and it has become "part of the culture".
Emphasizing that the issue should be discussed in every field in order to overcome the problem, Hamer stated that a cultural change can be created in this way and said, "The solution lies in a strong cultural change."
"We must move towards a society where we treat each other on an equal footing, respect the boundaries of others, dare to set our own limits, and address each other without blindfolding those who witnessed these events," the government adviser published in his work. said.
Hamer also; He also states that the Ministry of Education, Culture and Science, the Ministry of Social Affairs and Employment, the Ministry of Public Health, Welfare and Sports, and the Ministry of Justice and Security should jointly initiate a "National Action Programme".
Sexually offensive behavior in the Netherlands
In the study published by Mariëtte Hamer, the data obtained from the cases in the Netherlands were also shared.
According to these data;
1 in 10 women and 1 in 25 men experienced physical sexually aggressive behavior.
More than 1 in 6 women and 1 in 20 men have experienced non-physical sexual aggression.
The number of victims of sexual aggression on the Internet is 1 in 8 women and 1 in 19 men in men.
Young people are more victims of physical sexual violence. 1 in 5 young people between the ages of 16-17 and 1 out of 5 young people between the ages of 18-24 are victims of sexual violence.
At least 62 percent of the victims state that they have been affected by sexual abuse, and 44 percent have had to seek psychological support.
7 out of 10 people who have been subjected to physical sexual violence in the last year told their boyfriend/girlfriend (50%), spouse (27%) or another family member (14%). Only 8% received professional help and 1% reported to the police.
Complaints related to memory and concentration increased in the Netherlands after the pandemic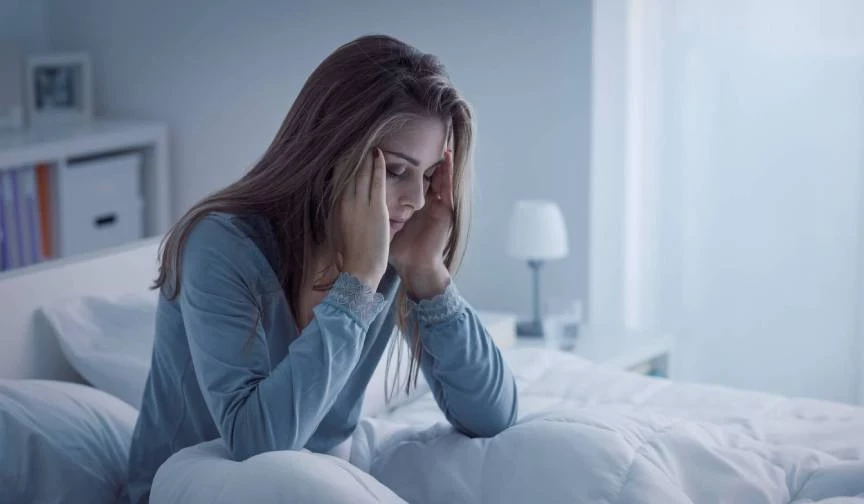 A study conducted with adults in the Netherlands revealed that those with memory and concentration problems increased after corona.
More adults with memory and concentration problems have had to see their family doctor this year, according to a large-scale study by the RIVM and the Netherlands Institute for Health Research (Nivel) on the effects of the corona pandemic.
In the first quarter of 2023, there was an increase in the number of applicants to family physicians due to cognitive problems, especially between the ages of 45-74. That number is 40 percent more than adults seeking help with similar problems at the beginning of 2019.
In the statement made about the research, it was stated that under normal conditions, people in this age group applied to their family physicians much less because of this disease, but the situation changed after the pandemic.
'Accelerated aging'
Michel Duckers, professor of crisis, safety and health in Groningen and head of the research group for the RIVM and Nivel, said the developments were alarming.
"We still don't know much about the long-term effects, but the impression is starting to form that the pandemic could lead to significant 'accelerated aging'," Dückers said. said.
According to the results of the research, only people over the age of 45 do not experience cognitive decline. 31 percent of people aged 25 to 44 refer more to their family doctor because of memory problems. This rate is 18 percent for people aged 75 and over. On the other hand, the number of people who apply to a doctor is lower in young people (under 25 years old).
Although the increase in cognitive problems has not been officially proven to be due to corona, researchers think that more information is available about the consequences of the corona pandemic, and this result is in line with the picture. How the Corona virus causes all these problems is still not completely understood.
Post-pandemic cases are higher than flu
One possible explanation for this situation is that the measures taken against Covid-19 may have led to a rapid regression of people who initially had memory and concentration problems.
According to research leader Dückers, this may also be due to some people experiencing "long-term Covid" following a Covid-19 infection. The professor pointed out several studies that showed that memory and concentration problems are very common in the case of "long Covid", and noted that other infectious diseases such as flu can also cause such symptoms.
In addition, experts draw attention to multiple scientific studies that indicate that long-term memory and concentration problems after Covid-19 infection are more common than after flu.