Euro and Dollar ratio, what will be the effects?
Euro-dollar parity saw the lowest level of the last 20 years. The depreciation of the Euro is worrying the European countries, which are struggling with the energy crisis caused by Russia's invasion of Ukraine. So why is the Euro depreciating especially against the dollar and what kind of consequences could this have for Europe and the USA?
What does Euro-Dollar parity mean?
The parity is briefly defined as the ratio of the currencies of the countries to each other. It is obtained by dividing the currency value by the value of the other currency.
EU and US currencies have been hovering at the same value level in recent days.
A currency's exchange rate is an indicator of economic prospects. And in this indicator, that of Europe is losing strength. Hopes that the economy will see a recovery in Europe after the worries about the Covid-19 outbreak are over are giving way to recession forecasts.
The main reasons for this are high energy prices and record inflation. Europe is more dependent on Russian oil and gas than the United States to keep the industry alive and generate electricity.
Fears that the war in
Ukraine
will lead to the loss of Russian oil in global markets have increased oil prices. Another reason for the rise of the prices is that the Kremlin, which is the target of the sanctions, has started to reduce or even cut natural gas supplies to the European Union in retaliation.
Energy prices pushed Euro zone inflation to a record 8.6 percent in June, making everything from the grocery store to electricity bills more expensive. There are also fears that if Russia cuts gas taps further or shuts them down completely, governments will allocate natural gas to industries such as steel, glassmaking and agriculture.
When the Nord Stream 1 pipeline from Russia to Germany shut down for scheduled maintenance, panic escalated and fears arose that the Kremlin would not initiate deliveries this month. Many people in Germany lined up to buy wood for their fireplaces to be prepared for possible natural gas cuts.
When was the last time the Euro was equal to the dollar?
The Euro had not fallen below $1 since July 15, 2002. In the last week, it has seen a little below 1 dollar from time to time.
The Euro reached an all-time high of $1.18 shortly after its launch on January 1, 1999, but then started a long decline and was leveled at $1 in February 2000.
In October 2000, it reached its lowest level with 82.30 cents. It bounced back above par in 2002 as large trade deficits on Wall Street and accounting scandals put pressure on the dollar.
The dollar remains a safe haven for investors in times of uncertainty.
Why is the Euro falling?
Many analysts attribute the euro's decline to expectations of rapid rate hikes by the US Federal Reserve (Fed) to combat inflation, which has reached its highest level in the last 40 years (9.1%).
As the Fed raises interest rates, the rates of interest-bearing investments tend to rise as well.
If the Fed raises rates more than the European Central Bank (ECB), investors are more likely to shift their money from euros to dollars due to higher interest rates. In order for this transaction to take place, investors sell Euros and buy dollars, which pulls the Eurodown and the dollar up.
The ECB also announced that it will raise interest rates next week and add another hike in September. But if the economy goes into recession, that could stop the ECB's rate hikes. Because rising interest rates cause investments in the business world to slow down.
The stronger appearance of the US economy in the last period also means that the Fed may continue to tighten and widen the rate gap.
Who will win?
American tourists in Europe will face cheaper hotel and restaurant bills.
But the weak Euro will make European exports more competitive in price in the US.
The US and EU are the biggest trading partners, so the exchange rate change will be noticed in all areas.
A stronger US dollar will mean lower prices on imported goods, from cars to computers to toys to medical equipment, which could help moderate inflation.
Who loses?
American companies that do a lot of business in Europe will see revenue diminish if they bring those earnings back to the US.
A major concern for the US is that a stronger dollar will make US-made products more expensive in overseas markets, widening the trade deficit and lowering economic output, giving foreign products a price advantage in the US.
A weaker Euro could also be a headache for the European Central Bank, as it would mean higher prices for imported goods, especially oil priced in dollars.
The ECB is poised to raise interest rates, the typical cure for inflation, but higher rates could also slow economic growth.
How to open a bank account in the Netherlands?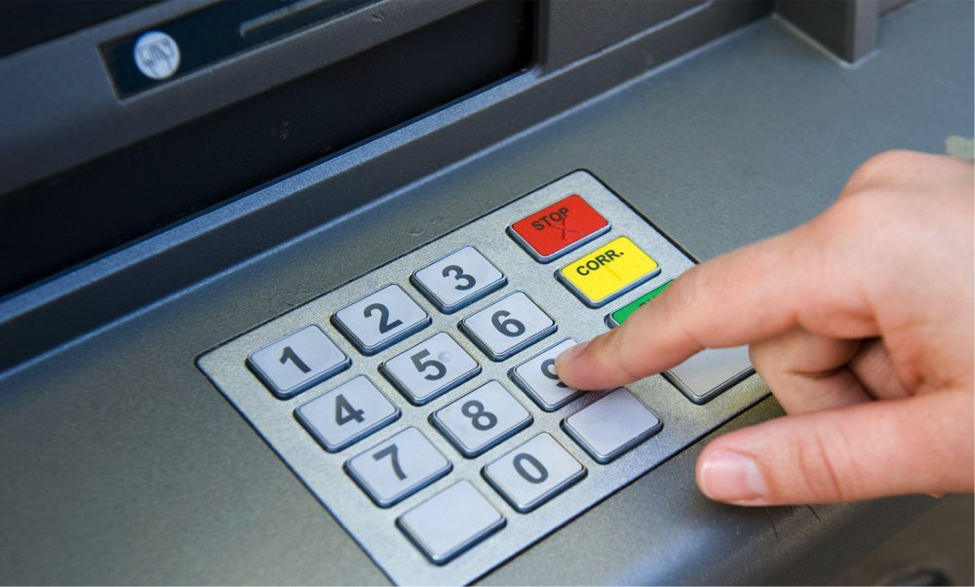 How to open a bank account in the Netherlands? One of the first questions that people who start living in the Netherlands wonder is "How to open a bank account in the Netherlands?" is happening.
In this content, we will answer the question "How to open a bank account in the Netherlands?" We will try to answer the question.
Those considering living in the Netherlands short-term or long-term need a bank account to take care of their basic daily chores or to send and receive money.
How to open a bank account in the Netherlands?
Before opening your bank account, you need to choose which bank suits your needs or policies. You should also consider that most banks charge annual dues for opening an account.
The largest banks in the Netherlands
ABN AMRO
Rabobank
ING
SNS Bank
ASN Bank
Triodos
Digital/Mobile banks
Bunq
Revolut
Knab
After choosing your bank, you need to check the details of the accounts offered to see if it suits your needs and requirements.
How to open a Dutch bank account?
To open a private bank account in the Netherlands, it will be sufficient to make an appointment online or go to the nearest bank branch with all the necessary documents.
Documents for a Dutch bank account
To open a bank account in the Netherlands, you will need:
– Your BSN number (Burgerservicenummer)
– A valid form of identification (passport or ID card – usually a driver's license is not accepted)
– Certificate of residence
– Residence permit if you come from outside the EU
After all the details are processed, you just have to wait until your account is approved and your card is sent to you.
Banking for businesses in the Netherlands
If you have started your own business in the Netherlands and want to open a bank account, the process is basically the same as opening a private account. In addition to the above personal information, you must also have all the necessary details about your business, for example, your KvK number and the registration of your turnover. Most banks have different types of business account facilities depending on your company's turnover.
Internet banking in the Netherlands
It is becoming more and more common for both Dutch and those new to live in the Netherlands to do financial work online via internet banking. Internet banking in the Netherlands is convenient, secure and allows you to do almost all transactions that you can do in person.
Note that some banks in the Netherlands only offer their Internet services in Dutch. But you can always get a help from the bank teller when you open your account
E.dentifier card readers
You must have an E.dentifier to log into your internet banking. E.dentifier is a card reader that will help you securely log in and complete any actions you want to take. Every Dutch bank has its own card reader. If you request internet banking access when you open a bank account, you will probably be given your own e.dentifier when your account is verified.
In some cases, your bank may also use your mobile number to forward more codes to you to ensure absolute security.
In addition, if you have a smart phone, it is possible to perform many different transactions by using the internet banking program on your phone.
What is iDeal?
iDeal is an online payment method where you can use your debit card instead of your credit card. You use your e.dentifier and pin code to pay for products via iDeal.
Loans in the Netherlands
Loans provided by banks such as ABN AMRO are the most common form of lending in the Netherlands. However, there are a number of credit institutions and you can always use a credit card if the amount you need to borrow is not very large. How much you will receive will depend on several factors such as your age, financial assets, income and residence status.
There are many comparison sites you can use to evaluate your options when it comes to getting a loan in the Netherlands. Alternatively, you can go to your bank and talk to a consultant.
Credit cards in the Netherlands
Credit cards are not widely used in the Netherlands, mainly thanks to the popularity of the online debit card payment system iDeal.
Most major Dutch banks will offer you a credit card such as ABN AMRO as long as you have a minimum monthly net income that can be proven by an employment contract. The required net amounts differ from bank to bank. Depending on your monthly net income and whether you have studied in the Netherlands, cards with different limits may be offered.
Credit card debt repayment in the Netherlands is usually done monthly, via direct debit from your regular account. If you want to defer a payment for longer than that, you may be subject to a much higher interest rate.
It is also possible to purchase a credit card directly from an international supplier such as American Express.
What is SEPA?
SEPA stands for Single Euro Payment Area and entered into force on 1 February 2014.