Top 25 Netherlands Largest Companies: 2022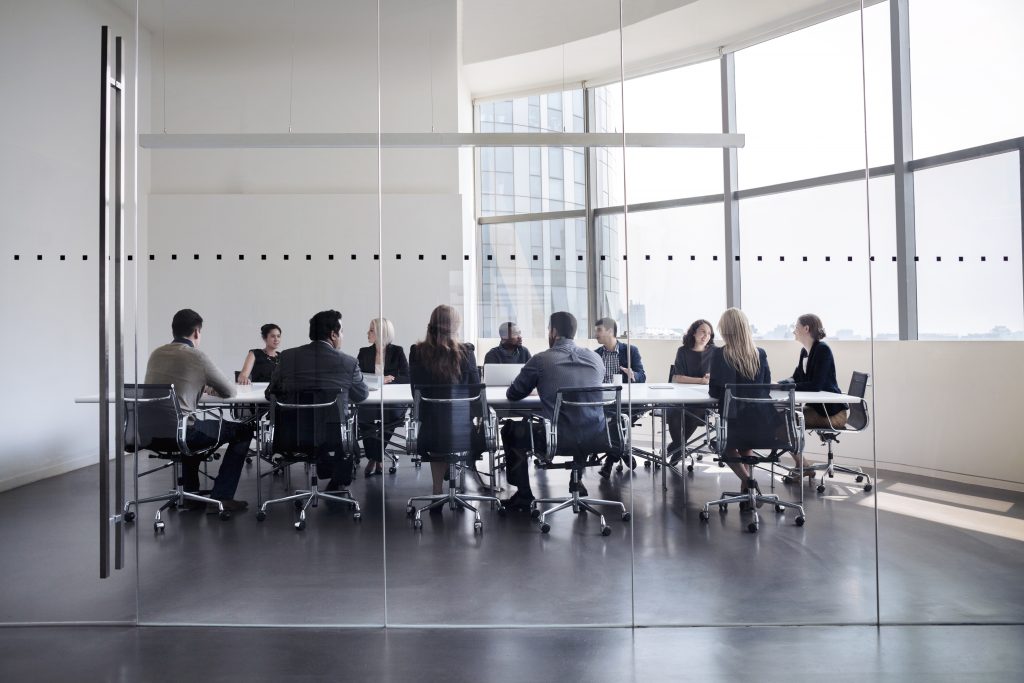 In our article on the Biggest Companies of the Netherlands, we wrote the Top 50 companies of the Netherlands for 2022, according to the data of brandirectory.com.
1-  Shell
Royal Dutch Shell is one of the world's largest petrochemical companies originating in the Netherlands, created by the merger of Shell and Royal Dutch companies. (Wikipedia)
2- KPMG

KPMG is a multinational professional services network and one of the Big Four accounting organizations along with Deloitte, Ernst & Young, and PWC(PricewaterhouseCoopers). Based in Amstelveen, the Netherlands, KPMG employs 207,050 people and has three service lines: financial audit, tax and advisory. (Wikipedia)
3- ING
Group is a Dutch multinational banking company. It provides services in areas such as insurance, commercial banking, investment banking and portfolio management. It has branches in 40 countries around the world.
TOP 25 Companies in Netherlands 2022
| | | | | | | |
| --- | --- | --- | --- | --- | --- | --- |
| 2022 | 2021 | Name | 2022 | 2021 | 2022 | 2021 |
| 1 | 1 | Shell | $49,925M | $42,156M | AAA- | AAA |
| 2 | 2 | KPMG | $12,901M | $12,188M | AAA- | AAA- |
| 3 | 3 | ING | $9,619M | $9,972M | AA+ | AAA- |
| 4 | 4 | Rabobank | $7,724M | $7,573M | AA+ | AAA- |
| 5 | 6 | Heineken | $6,925M | $5,646M | AAA | AAA- |
| 6 | 5 | Philips | $6,714M | $7,535M | AA+ | AA+ |
| 7 | 8 | ASML | $5,944M | $4,111M | AA+ | AA |
| 8 | 7 | SPAR | $5,396M | $4,316M | BBB | A- |
| 9 | 14 | Just Eat Takeaway.com | $4,537M | $2,965M | AA- | A |
| 10 | 11 | randstad | $4,285M | $3,348M | AA | AA- |
| 11 | 9 | Unilever | | | | |
| 12 | 13 | kpn | | | | |
| 13 | 10 | NN Group | | | | |
| 14 | 12 | ABN AMRO | | | | |
| 15 | 16 | NXP | | | | |
| 16 | 15 | Wolters Kluwer | | | | |
| 17 | 17 | Aegon | | | | |
| 18 | 21 | ASR | | | | |
| 19 | 24 | Jumbo | | | | |
| 20 | 18 | AkzoNobel | | | | |
| 21 | 20 | bol.com | | | | |
| 22 | 22 | GrandVision | | | | |
| 23 | 23 | Vodafone ziggo | | | | |
| 24 | 19 | SIGNIFY | | | | |
| 25 | 25 | Albert Heijn | | | | |
Netherlands' Largest Companies in 2022.
University Education in the Netherlands
The Netherlands is one of the most developed countries in the world. So much so that this lovely little country takes its place among the 15 wealthiest countries in the world with its well-educated population of 16 million.
University Education in the Netherlands
The Netherlands is a safe and modern society with people from different countries of the world and a cosmopolitan culture. In such a wealthy and cosmopolitan country, you can get a university education without any foreignness. Moreover, the Netherlands is a country that does not compromise on its prestige and idealism when it comes to university education. 11 Dutch universities entered the list of the 200 best universities in 2008. State resources allocated to Dutch universities are in the first place in Europe.
Only the University of Amsterdam has a budget of half a billion euros. For example, Dutch universities are the first countries in Europe to start teaching in English, even if their mother tongue is not English. The fact that you don't need to learn Dutch to get a university education can also be a valid reason for you to study in the Netherlands. While education is given in English in approximately 900 fields in the Netherlands, nearly 1500 international education programs and courses are offered in higher education schools, all in English. In addition, the Dutch ministry of education also offers education opportunities in English, French and Spanish to attract more students to the country.
Dutch universities, where the subject of education and research has become a tradition, is the meeting place of people who plan to pursue an academic career. While more theory-based education is given in Dutch universities, students are directly prepared for their careers with the internship opportunities provided by the universities.
Good to know, if you send your 1-year living expenses to the Dutch university you want to go to, your visa will be taken by the Dutch university. In addition, a 1-year temporary work permit is given to people who have completed undergraduate or graduate education in Dutch universities.
About Dutch Open Education Universities
This education system is one of the best examples that should be given to the non-traditional education system. People who cannot devote most of their time to university education prefer this education model. It is a popular higher education model among Dutch education models. We can also say that the open university model in Turkey is the equivalent in the Netherlands. In order to receive education in Dutch open education universities, it is sufficient to complete secondary education and be over the age of 18. Diplomas received upon graduation from Dutch open education universities are recognized by all universities in the Netherlands.
About the Dutch Higher Education System
The Netherlands has made some changes in the education system due to the new laws it has enacted. The first thing he changed is that the credits collected by the students will determine the academic year. While students earn 1 credit point for 40 hours of course, the targeted 42 credit points are collected at the end of the 1-year academy calendar, which lasts for 42 weeks. Those who want to finish their education in the Dutch higher education field in 4 years have to reach 168 credits. Some departments have higher credit scores than others.
For example, departments such as dentistry, medicine and pharmacy are high-credit departments. After completing the first year of doctoral programs, the exam that students have to take is the Propaedeutisch Examen. Those who have completed this first year of the doctoral program should contact the university they will study at in advance and learn about the conditions if they want to continue their education in the Netherlands.
At the end of this education, which lasts for a minimum of 4 years, students are required to write a 60-page thesis with the Doctoral Examen exam. Doctoral examen is a document that every person who wants to do a doctorate should have. The duration of this doctorate (post-doctoral program's) is 4 years. The responsibility of doctoral students is to conduct scientific research on the subject given to them. At the same time, doctoral students can work as assistants in universities. Doctoral theses can be written in the language of their choice upon the request of the students. The theses are defended at the dean's meeting.
Universities in the Netherlands
University of Amsterdam
Delft University of Technology
Eindhoven University of Technology
Erasmus University of Rotterdam
University of The Hague
Eindhoven University of Applied Sciences
University of Amsterdam
Utrecht University
Ljselland Polytechnic
Leiden University
University of Nijenrode
Noord University of Applied Sciences Leeuwarden
Open University Of The Netherlands
Tilburg University
University of Groningen
University of Limburg
University of Nijmegen
University of Twente
Utrecht University
University of Vrije
Wageningen University.
Becoming an Expat and Living in the Netherlands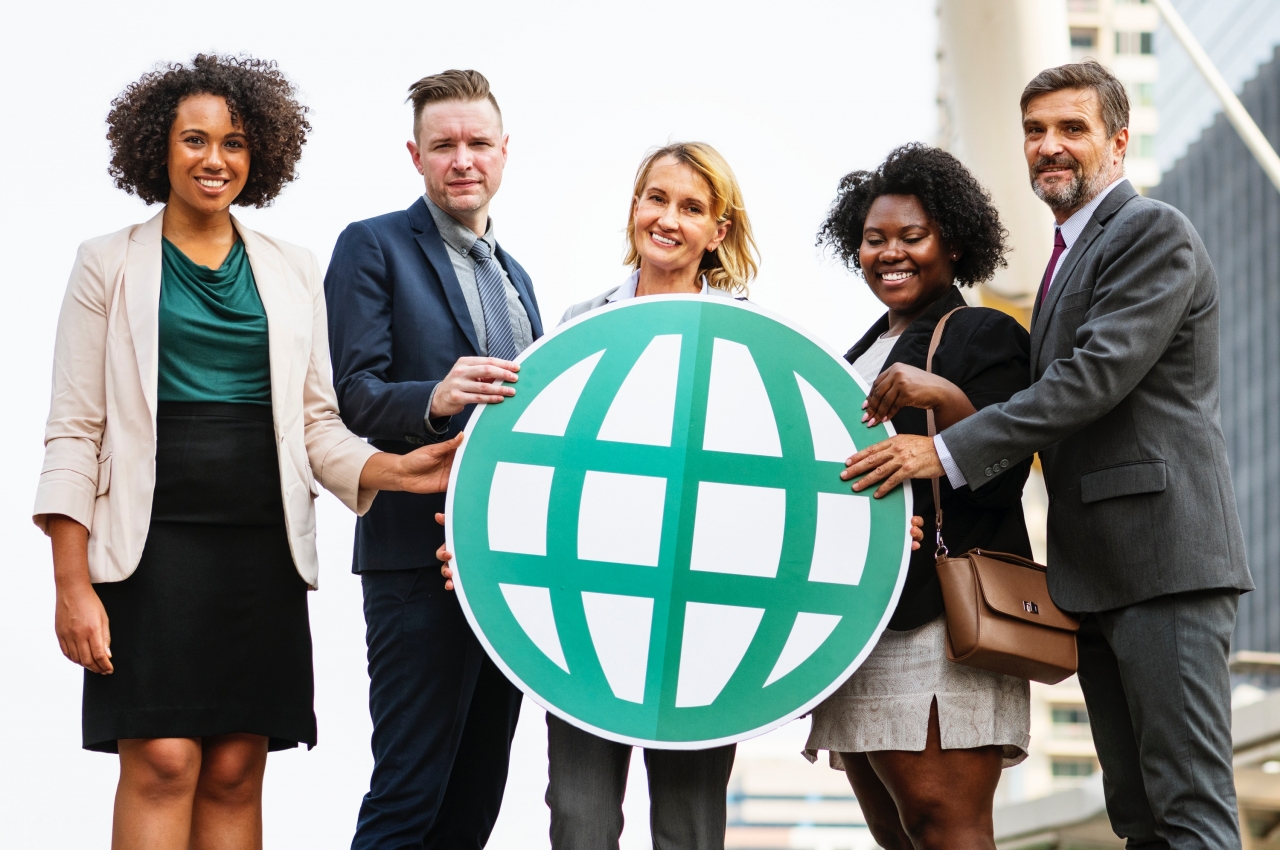 Becoming an Expat and Living in the Netherlands. The Netherlands is an extremely attractive choice for people who want to leave their countries and continue their lives in a different country.
In addition to the high living standards in the Netherlands, extra advantages are offered to people coming from outside the country. While the Netherlands offers many different advantages, tax reduction is the most striking among them. With the tax applied to people who have received work and residence permits, people are able to lead a much more comfortable life. This is an extremely important discount, especially in the Netherlands, which can be defined as a tax country.
Becoming an Expat and Living in the Netherlands
Most people have little knowledge of working abroad. But the word Expat (Skilled Immigration) is unfamiliar to many. Being an expat means starting to work and live in a country other than the country of birth. Persons who were born in another country and later got a job in the Netherlands and now move there and live in the Netherlands are considered Expats (Skilled Migrants). But not everyone can get this title. For this to happen, you must be a senior employee. In short, there are certain conditions.
What is the 30% Tax Rule?
After you learn about the term Expat (Skilled Immigrant), you can start getting answers to your questions about Dutch tax deduction. A tax deduction of 30% is applied to persons with Expat status in the Netherlands. You pay a 30% lower tax than Dutch citizens. The Dutch administration, who thinks that coming to a new country is a difficult process, offers tax relief to people who are Expat (Skilled Immigrants). The Dutch tax deduction will be extremely beneficial, as renting a new home, buying furniture and getting used to the new order can be very challenging.
Which Conditions Need to be Satisfied?
Certain conditions must be met in order to benefit from the tax deduction. The first of these conditions is to come and settle in the Netherlands for a job. The second requirement is that your employment contract has been signed before you come to the Netherlands. In short, when you come to the Netherlands and look for a job, you cannot benefit from this tax reduction. An institution or company operating in the Netherlands must ask for you and hire you. Although we give an example from Portugal, this system is actually offered to all citizens of the world.
The Netherlands has brought a 150 km limit in this regard. If your border with the Netherlands is less than 150 kilometers away, you cannot benefit from this tax deduction. People who leave our country can easily pay low taxes with the Dutch tax deduction.
The last condition of tax deduction is that your annual salary is above a certain level. An increase in your salary shows that you are valuable. Persons under the age of 30 are required to earn more than 40,500 Euros per year. For people over the age of 30, this fee is set at 55.500 Euros. You should pay attention to this factor when talking about your salary in job interviews. er.
How Long Is the Validity Period?
The tax deduction that will be offered to you will not last forever. The Dutch tax deduction, which was valid for 8 years in the past, has been reduced to 5 years with a decision taken in 2019. You can now benefit from this discount for 5 years from the date of your work and residence permit.
How to Apply?
Tax deduction applications are made after starting work. This means that you cannot benefit from the tax deduction in the first period. Some companies cover the overpayment that occurs during this period. However, it is difficult to say that every company shows this courtesy. Since companies dominate the application process for Dutch tax deduction, they direct you. Application forms are filled and submitted together with company officials. Approval of the application takes approximately 1-2 months. If approval is received at the end of this period, the taxes you have paid since the application date will be refunded to you.
How are the salaries in the Netherlands?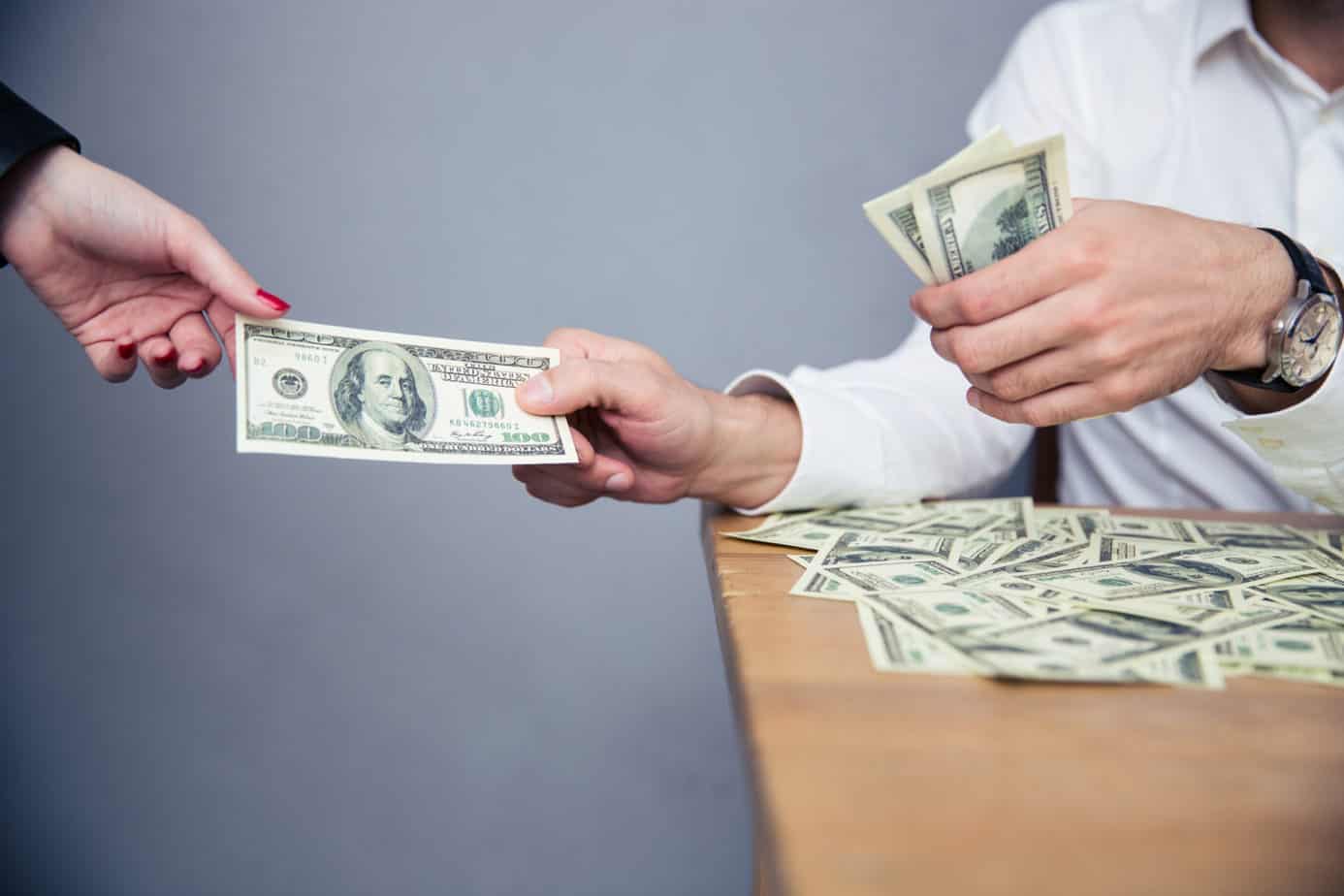 While preparing a guide on subjects such as settling abroad and living, we realized that the first question that comes up is always salary. "How are the salaries in the Netherlands?", "What do we earn?" the questions go. Since it is curious, we researched it for you. Who earns how much in the Netherlands?
We think that the video below is very useful about our monthly expenses.
When we have a more or less idea of ​​both expenses and salary, we think that the issue of salary expectation at least becomes a little clearer. This way, you can more or less predict what you'll have before you spend. What is the average salary in the Netherlands? The answers are below.
For the figures below, we used the national professional directory , cbs.nl , glassdoor.nl .
Before going into details, let's mention that salaries are calculated on a gross basis. On top of this gross salary, an approximate salary, called holiday allowance, which is paid every June, is added. To be sure, though, it's a good idea to ask the company you're interviewing if vacation pay is included in their gross salary. As for the net salary calculation part , you can use thetax.nl . However, we also put the table of tax brackets according to income below. Note that you will pay less tax if you are a highly skilled migrant. Again, on the site we just mentioned, there is an option for this as well.
| Taxable income (Gross) | Tax rate |
| --- | --- |
| € 0 – 20.711 | 36.65% |
| € 20,712 – 68,507 | 38.10% |
| € 68,508+ | 51.75% |
What is the average income in the Netherlands?
According to the figures for the first quarter of 2020, the workforce consists of approximately 9.5 million people in total. 7.5 million of them are working in a paid job. As for the salaries they receive, the average income is around € 36,500 . This figure includes holiday allowance and, as we said before, it is gross. The net wage received by the employee is € 2,245 . Of course, this average figure includes part-time workers and temporary workers. For this reason, we can say that the average of full-time employees is slightly higher.
Finally, let's leave the gross minimum wage table below and move on to the average salaries. As you can see above, because the tax bracket is low, almost all of the money goes to the working person.
| Age | Monthly | Weekly | Daily |
| --- | --- | --- | --- |
| 21 and over | € 1,653,60 | € 381,60 | € 76,32 |
| 20 | € 1,322,90 | € 305.30 | € 61.06 |
| 19 | € 992,15 | € 228.95 | € 45,79 |
| 18 | € 826,80 | € 190,80 | € 38.16 |
| 17 | € 653.15 | € 150,75 | € 30.15 |
| 16 | € 570,50 | € 131,65 | € 26,33 |
| 15 | € 496.10 | € 114,50 | € 22,90 |
How are the salaries in the Netherlands?
Salary is a very personal matter. The salary of two people working in the same profession and having the same experience does not have to be the same. The average range can naturally play a lot when you include those who specialize in certain areas in different experience. Therefore, when you see the numbers below, do not immediately condition yourself to the lower or upper limit. Moreover, since the west of the country is much more expensive than other regions, average salaries can exceed the figures here.
Engineer: When it comes to engineering, it actually covers a very wide area. We can accept Construction, Electricity, Machinery and all branches in this class. The average salary ranges from €2,300 to €4,600 .
Agricultural Engineer: If you just said that it covers all engineers, wait for the salary. Agricultural engineer salaries range from €4,500 to €8,000 .
Software Industry: We have come to another very broad area again. The average salary is € 1,937 – € 4,400 . But this figure does not include software architects and senior technical developers. Salaries go up to between € 4,000 and € 8,000 there.
Technician-Technician: In short, let's call this team a master. Those who have their own business already call money by different names. But salaried employees earn an average salary of € 1,700 – € 5,000 .
Lawyer: Even though it is very difficult to register to the bar in the Netherlands with your diploma, there are a few areas to work on. Generally speaking, the average salary is around €4,890 – €8,208 .
Judge: While we were looking at the judge, we saw the salaries just as we were about to button the front of our jacket. Yes, no mistake, they earn much less than a lawyer. The range is very wide, as they receive very variable salaries depending on the institution they work for. € 2,407 – € 7,757
Firefighter: Unfortunately, the salaries of that sexy profession we see in American movies are not very high here. A firefighter earns an average of €1,429 – €2,538 .
Realtor: If your realtor is coming to the appointment in a state-of-the-art sports car, he's probably not a salaried employee. Their income varies according to the sales they make and the number of customers they bring to the company they work for. That's why the average salary range is wide and calculated as € 1.600 – € 5.200 .
Graphic Designer: I think designers earn less than they deserve here. Their average income ranges from € 1,900 to € 2,800 .
Archaeologist: Although there are not many job opportunities in the Netherlands, if you are in the lucky few who have a job, your income will average between €1,628 – €4,378 .
Film Industry Technical Professions: Salaries are almost close to each other, from graphic designer to post production. As far as we can see, the official income seems to be low, as it works on a project basis. We can say that the average figure is  between € 1.000 – € 2.300 .
Pharmacist: We could not find any information for those who have their own pharmacy. But the average salary of salaried pharmacists is around € 3,200 – € 4,290 .
Pharmacy Foreman:  Their average income is between € 1,505 – € 2,590 .
Dentist: Here, the dental event is based on clinics. The salary range is lower than we expected, probably because there is no service included in the general insurance. They earn an average of €3,250 – €5,185
Dental Technician: When you see the salary and think why it is so low, the answer is simple. The figure seems lower than they would normally get, as they generally work part-time. However, let's give the official figure € 1.285 – € 2.993
Nurse – Elderly Caregiver: Since the salaries are almost the same, we share these health workers in the same article.  They earn an average of € 1,979 – € 2,828 per month .
Family Physician: The health system in the Netherlands is a little different. Family physicians, who are the backbone of the system, receive a monthly salary of €3,460 – €5,900 .
Specialist Doctor: The doctors you can go to after getting approval from your family doctor are called specialist doctors. Their average income ranges from € 5,833 to € 10,833 .
Psychiatrist: The average income is just as interesting € 5,833 – € 10,833 .
Dietitian: Here we are based on a salaried dietitian. Those with their own clinic charge €62 for the average hourly rate. Salary workers earn €1,670 – €3,400 .
Veterinarian: The veterinarians of our beloved Filip and Lagertha's nightmare earn an average of € 2,000 – € 5,000 per month .
Biologist: They have an average earnings of € 2,000 – € 3,600.
Driver: When we look at all kinds of averages from the ambulance to the bus, we see similar figures, € 1.663 – € 2.821 .
Captain: Since the training processes are also included in the salary period, the lower limit may seem too low. But don't be fooled, look at the upper limit € 2.850 – € 15.000 .
Pilot: Since they are considered salaried employees during the training process that lasts for about 2 years, the lower limit starts from this low. After starting the flights, the annual salary starts to be around € 80.000 and above. Average figures are  € 2.250 – € 16.500 .
Hostess: It's nice that they are constantly traveling. If you think it's a great job, you might be a little bored. Average salaries  are around € 1,600 – € 2,800 .
Teacher:  Actually, education is a very broad field. We decided to divide by age groups. Teachers of the youngest age groups earn between € 1,600 – € 2,500 .
Field Teacher: First degree teacher. Unlike regular teachers, they have the authority to teach in specific fields such as History, Dutch, Mathematics. Their salaries can also go up to between € 2,000 – € 5,000 , unlike normal .
Academician: Those who teach and research at universities earn an average of € 3.196 – € 4.998 .
Journalism:  Again, a very wide field from photographer to editor. But function-independent salaries are close to each other € 1.500 – € 6.500 .
Baker: Salaries are similar to pastry chefs from bakers. Average earnings  are €1,650 – €2,200 .
Finance Specialist: Professional technical specialists have similar salaries. They earn an average of €2,500 – €7,000 .
Architect: Another area we generalize. Their average salary ranges from €2,323 to €4,000 .
Prime Minister: Finally, we wanted to tell you how much the head of state gets paid. We can't give an average number as he is a single person. He earns around € 14.000 per
 month including all his bonuses and holiday allowance .
We hope we were able to answer some of your questions. The above are all averages. There may be very different salaries in each occupational group.