How are the salaries in the Netherlands?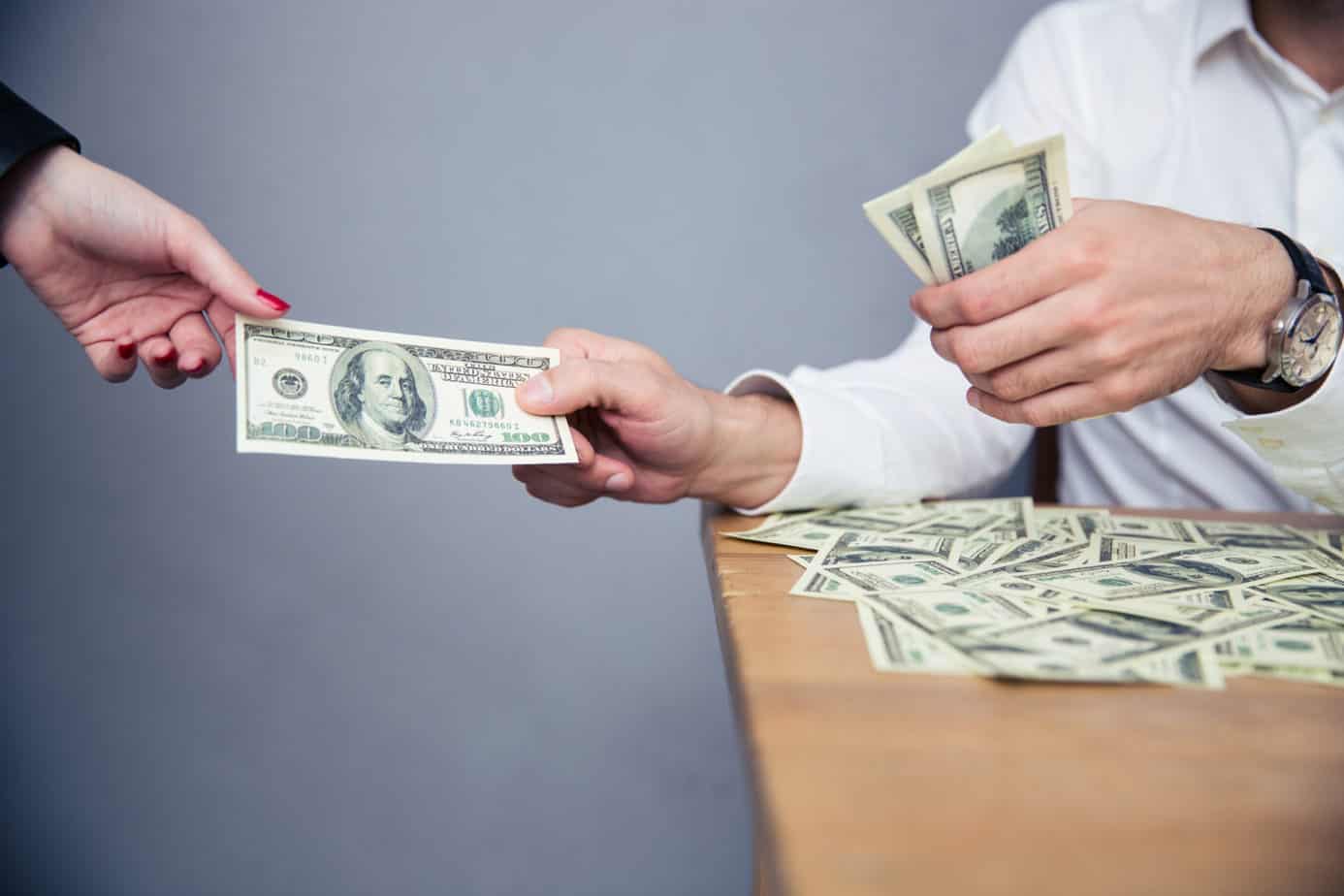 While preparing a guide on subjects such as settling abroad and living, we realized that the first question that comes up is always salary. "How are the salaries in the Netherlands?", "What do we earn?" the questions go. Since it is curious, we researched it for you. Who earns how much in the Netherlands?
We think that the video below is very useful about our monthly expenses.
When we have a more or less idea of ​​both expenses and salary, we think that the issue of salary expectation at least becomes a little clearer. This way, you can more or less predict what you'll have before you spend. What is the average salary in the Netherlands? The answers are below.
For the figures below, we used the national professional directory , cbs.nl , glassdoor.nl .
Before going into details, let's mention that salaries are calculated on a gross basis. On top of this gross salary, an approximate salary, called holiday allowance, which is paid every June, is added. To be sure, though, it's a good idea to ask the company you're interviewing if vacation pay is included in their gross salary. As for the net salary calculation part , you can use thetax.nl . However, we also put the table of tax brackets according to income below. Note that you will pay less tax if you are a highly skilled migrant. Again, on the site we just mentioned, there is an option for this as well.
| Taxable income (Gross) | Tax rate |
| --- | --- |
| € 0 – 20.711 | 36.65% |
| € 20,712 – 68,507 | 38.10% |
| € 68,508+ | 51.75% |
What is the average income in the Netherlands?
According to the figures for the first quarter of 2020, the workforce consists of approximately 9.5 million people in total. 7.5 million of them are working in a paid job. As for the salaries they receive, the average income is around € 36,500 . This figure includes holiday allowance and, as we said before, it is gross. The net wage received by the employee is € 2,245 . Of course, this average figure includes part-time workers and temporary workers. For this reason, we can say that the average of full-time employees is slightly higher.
Finally, let's leave the gross minimum wage table below and move on to the average salaries. As you can see above, because the tax bracket is low, almost all of the money goes to the working person.
| Age | Monthly | Weekly | Daily |
| --- | --- | --- | --- |
| 21 and over | € 1,653,60 | € 381,60 | € 76,32 |
| 20 | € 1,322,90 | € 305.30 | € 61.06 |
| 19 | € 992,15 | € 228.95 | € 45,79 |
| 18 | € 826,80 | € 190,80 | € 38.16 |
| 17 | € 653.15 | € 150,75 | € 30.15 |
| 16 | € 570,50 | € 131,65 | € 26,33 |
| 15 | € 496.10 | € 114,50 | € 22,90 |
How are the salaries in the Netherlands?
Salary is a very personal matter. The salary of two people working in the same profession and having the same experience does not have to be the same. The average range can naturally play a lot when you include those who specialize in certain areas in different experience. Therefore, when you see the numbers below, do not immediately condition yourself to the lower or upper limit. Moreover, since the west of the country is much more expensive than other regions, average salaries can exceed the figures here.
Engineer: When it comes to engineering, it actually covers a very wide area. We can accept Construction, Electricity, Machinery and all branches in this class. The average salary ranges from €2,300 to €4,600 .
Agricultural Engineer: If you just said that it covers all engineers, wait for the salary. Agricultural engineer salaries range from €4,500 to €8,000 .
Software Industry: We have come to another very broad area again. The average salary is € 1,937 – € 4,400 . But this figure does not include software architects and senior technical developers. Salaries go up to between € 4,000 and € 8,000 there.
Technician-Technician: In short, let's call this team a master. Those who have their own business already call money by different names. But salaried employees earn an average salary of € 1,700 – € 5,000 .
Lawyer: Even though it is very difficult to register to the bar in the Netherlands with your diploma, there are a few areas to work on. Generally speaking, the average salary is around €4,890 – €8,208 .
Judge: While we were looking at the judge, we saw the salaries just as we were about to button the front of our jacket. Yes, no mistake, they earn much less than a lawyer. The range is very wide, as they receive very variable salaries depending on the institution they work for. € 2,407 – € 7,757
Firefighter: Unfortunately, the salaries of that sexy profession we see in American movies are not very high here. A firefighter earns an average of €1,429 – €2,538 .
Realtor: If your realtor is coming to the appointment in a state-of-the-art sports car, he's probably not a salaried employee. Their income varies according to the sales they make and the number of customers they bring to the company they work for. That's why the average salary range is wide and calculated as € 1.600 – € 5.200 .
Graphic Designer: I think designers earn less than they deserve here. Their average income ranges from € 1,900 to € 2,800 .
Archaeologist: Although there are not many job opportunities in the Netherlands, if you are in the lucky few who have a job, your income will average between €1,628 – €4,378 .
Film Industry Technical Professions: Salaries are almost close to each other, from graphic designer to post production. As far as we can see, the official income seems to be low, as it works on a project basis. We can say that the average figure is  between € 1.000 – € 2.300 .
Pharmacist: We could not find any information for those who have their own pharmacy. But the average salary of salaried pharmacists is around € 3,200 – € 4,290 .
Pharmacy Foreman:  Their average income is between € 1,505 – € 2,590 .
Dentist: Here, the dental event is based on clinics. The salary range is lower than we expected, probably because there is no service included in the general insurance. They earn an average of €3,250 – €5,185
Dental Technician: When you see the salary and think why it is so low, the answer is simple. The figure seems lower than they would normally get, as they generally work part-time. However, let's give the official figure € 1.285 – € 2.993
Nurse – Elderly Caregiver: Since the salaries are almost the same, we share these health workers in the same article.  They earn an average of € 1,979 – € 2,828 per month .
Family Physician: The health system in the Netherlands is a little different. Family physicians, who are the backbone of the system, receive a monthly salary of €3,460 – €5,900 .
Specialist Doctor: The doctors you can go to after getting approval from your family doctor are called specialist doctors. Their average income ranges from € 5,833 to € 10,833 .
Psychiatrist: The average income is just as interesting € 5,833 – € 10,833 .
Dietitian: Here we are based on a salaried dietitian. Those with their own clinic charge €62 for the average hourly rate. Salary workers earn €1,670 – €3,400 .
Veterinarian: The veterinarians of our beloved Filip and Lagertha's nightmare earn an average of € 2,000 – € 5,000 per month .
Biologist: They have an average earnings of € 2,000 – € 3,600.
Driver: When we look at all kinds of averages from the ambulance to the bus, we see similar figures, € 1.663 – € 2.821 .
Captain: Since the training processes are also included in the salary period, the lower limit may seem too low. But don't be fooled, look at the upper limit € 2.850 – € 15.000 .
Pilot: Since they are considered salaried employees during the training process that lasts for about 2 years, the lower limit starts from this low. After starting the flights, the annual salary starts to be around € 80.000 and above. Average figures are  € 2.250 – € 16.500 .
Hostess: It's nice that they are constantly traveling. If you think it's a great job, you might be a little bored. Average salaries  are around € 1,600 – € 2,800 .
Teacher:  Actually, education is a very broad field. We decided to divide by age groups. Teachers of the youngest age groups earn between € 1,600 – € 2,500 .
Field Teacher: First degree teacher. Unlike regular teachers, they have the authority to teach in specific fields such as History, Dutch, Mathematics. Their salaries can also go up to between € 2,000 – € 5,000 , unlike normal .
Academician: Those who teach and research at universities earn an average of € 3.196 – € 4.998 .
Journalism:  Again, a very wide field from photographer to editor. But function-independent salaries are close to each other € 1.500 – € 6.500 .
Baker: Salaries are similar to pastry chefs from bakers. Average earnings  are €1,650 – €2,200 .
Finance Specialist: Professional technical specialists have similar salaries. They earn an average of €2,500 – €7,000 .
Architect: Another area we generalize. Their average salary ranges from €2,323 to €4,000 .
Prime Minister: Finally, we wanted to tell you how much the head of state gets paid. We can't give an average number as he is a single person. He earns around € 14.000 per
 month including all his bonuses and holiday allowance .
We hope we were able to answer some of your questions. The above are all averages. There may be very different salaries in each occupational group.
Exploring the Pinnacle of Dutch Education: The University of Amsterdam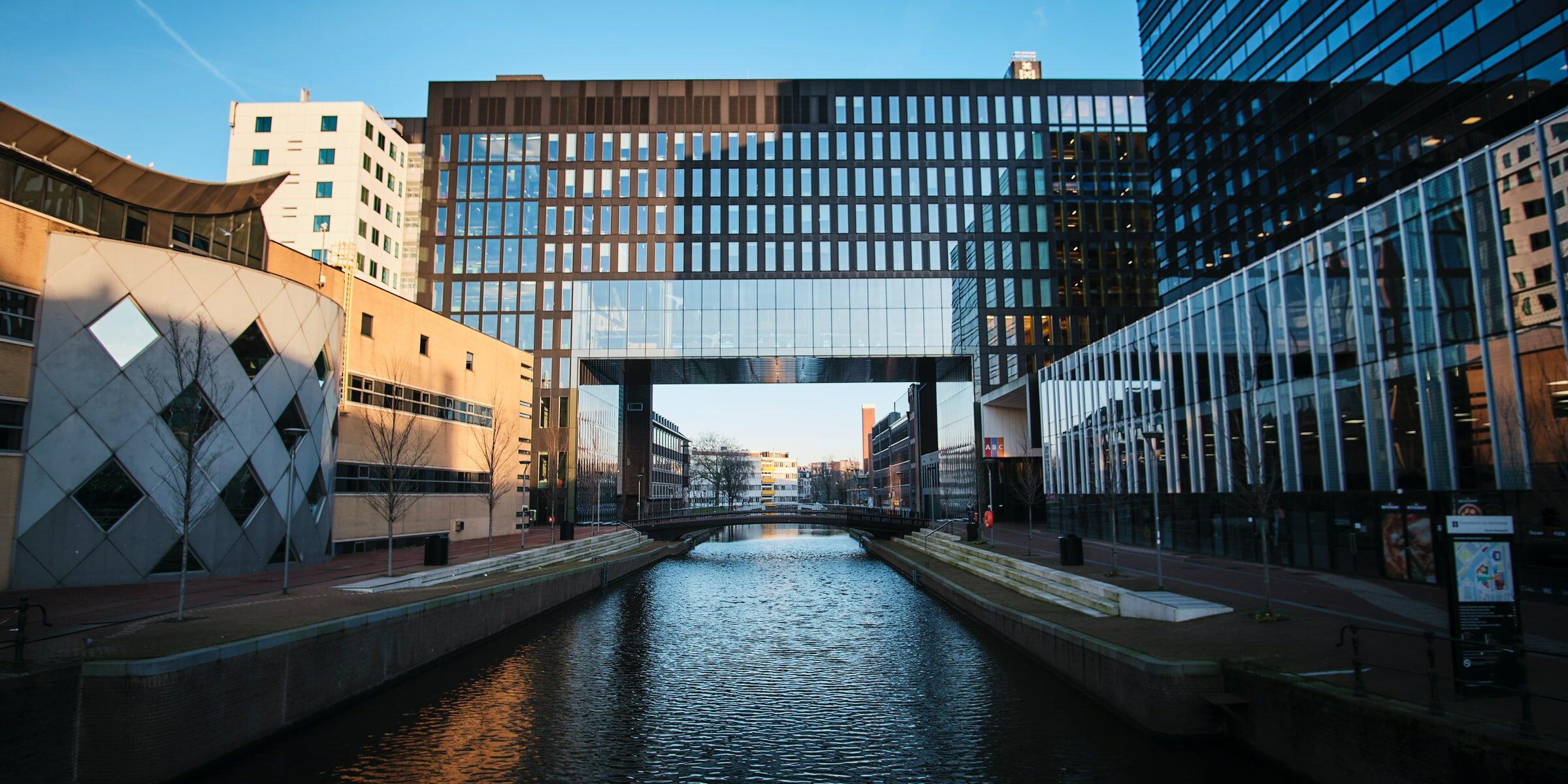 Established in 1632, the University of Amsterdam (UvA) is a prestigious institution renowned for its commitment to innovative research, exceptional teaching standards, and commitment to societal contribution. As the third oldest university in the Netherlands, it has a rich historical background and a steadfast dedication to academic excellence that allows it to provide an immersive, expansive, and enriching educational environment for students worldwide.
University of Amsterdam
History and Heritag
The University of Amsterdam traces its roots back to the Athenaeum Illustre, established in 1632 during the Dutch Golden Age. Originally offering classes to a small group of students, the Athenaeum Illustre operated out of a single room in the Amsterdam city hall. Over time, the institution grew both in size and scope. It was recognized as a full university in 1877, adopting the name University of Amsterdam.
Campuses and Facilities
The UvA's campuses are dispersed throughout the city of Amsterdam, integrating with the vibrant urban environment, creating a dynamic setting for students. The campuses include the City Centre Campus, Science Park, Roeterseiland Campus, Amsterdam UMC, and the Amsterdam Business School.
These facilities provide a wide range of research labs, classrooms, study spaces, and libraries. They are not just places for academic endeavors, but also cultural hotspots, bustling with student activities, art exhibitions, theatrical performances, and public lectures.
Academic Structure
The University of Amsterdam comprises seven faculties: Humanities, Social and Behavioral Sciences, Economics and Business, Science, Law, Medicine, and Dentistry. These faculties offer a vast array of programs from Bachelor's to Doctoral levels, including various interdisciplinary options that allow students to tailor their academic experiences.
The UvA is known for its strong research tradition, especially in the fields of Humanities, Social Sciences, and Natural Sciences. Its research is conducted within 78 research institutes, each with its particular specialization, promoting innovation and exploration in countless areas of study.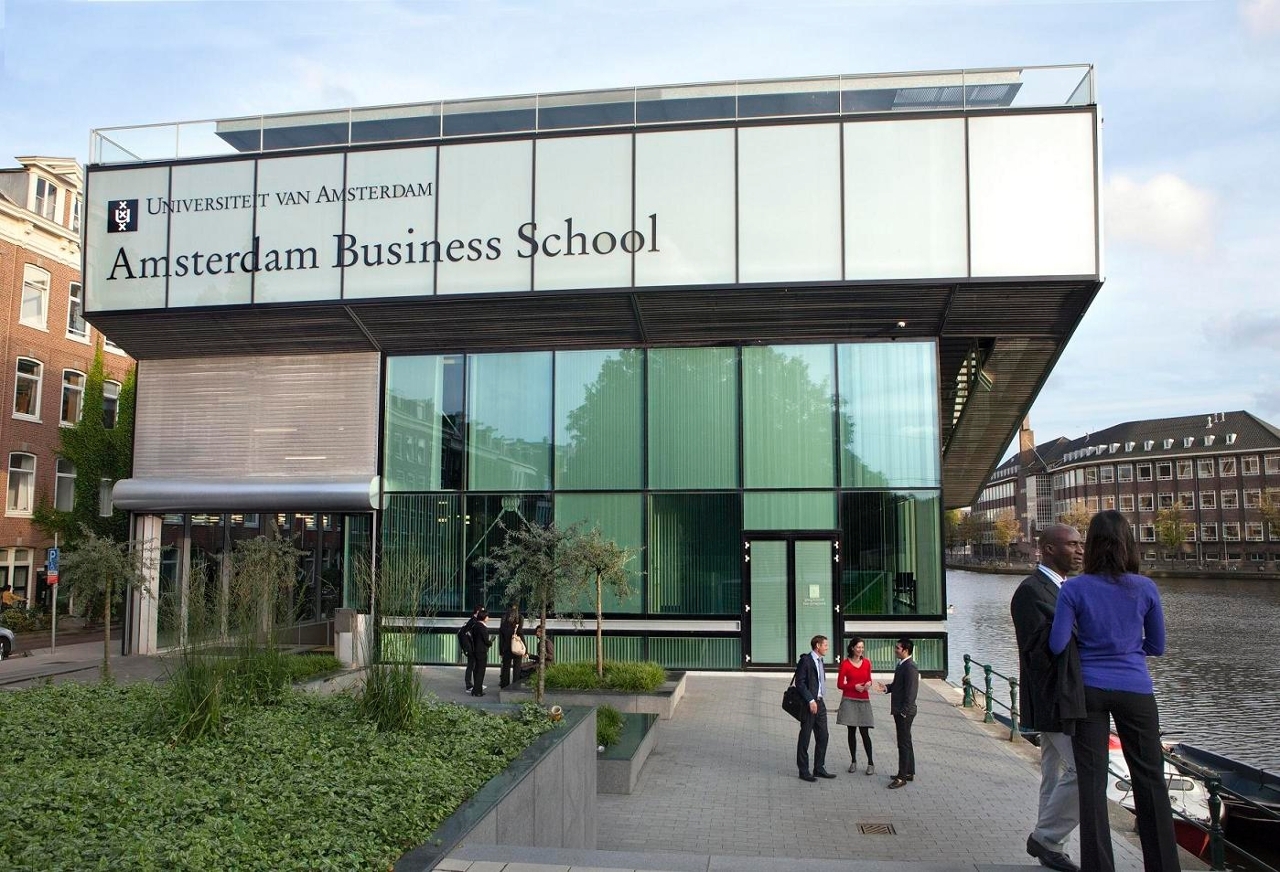 Reputation and Rankings
UvA consistently ranks among the top 100 universities globally in several world university rankings. As of my knowledge cut-off in September 2021, it was highly acclaimed in subjects like Communication and Media Studies, Sociology, and Geography, among others, according to the QS World University Rankings.
Student Life
At the University of Amsterdam, student life is as diverse and vibrant as the city itself. The city of Amsterdam is known for its cultural richness, open-minded spirit, and historical charm, which creates an exciting environment for students. UvA has an abundance of student organizations, sports clubs, and cultural societies that add to the overall student experience.
Diversity and International Focus
One of the defining features of the UvA is its strong international orientation. The university offers numerous degree programs in English, attracting students from around the globe. This international dimension is evident in the diverse backgrounds of its staff and students, contributing to a vibrant, multicultural academic community that enhances the educational experience.
The University of Amsterdam is a beacon of academic excellence and innovative research. Its broad range of programs, strong international orientation, and the vibrant city environment make it an attractive destination for students worldwide. For those seeking a comprehensive, multidisciplinary education in one of Europe's most exciting cities, the UvA is a compelling choice.