New record from Dutch economy
The Dutch economy is at the peak of the last 20 years!
The Dutch economy grew by 4.8 percent last year; This figure marks the strongest growth since 1998. According to the National Statistics Agency CBS, the consumption rate of households has increased compared to 2020. Government expenditures also increased compared to 2020, due to high investment in the fight against corona virus and vaccines.
Despite the Omicron variant and new measures, the economy grew in the last quarter of the year. The rapidly expanding industry, business services, healthcare and government spending contributed to this growth, according to CBS. With the closure of the food industry and non-essential stores in December, households spent less than in the previous quarter.
The good going in the industry is generally associated with economic growth. Demand for many products has increased greatly; the production level of industrial companies is at the highest level. In particular, the machinery, metal and chemical industries grew significantly.
The figures of the transportation sector fell behind 2 years ago. Although travel companies experienced strong growth over the past year, they are still below pre-corona virus levels. The culture and entertainment sector is facing a 3 percent decline again after the sharp decline in 2020.
How to open a bank account in the Netherlands?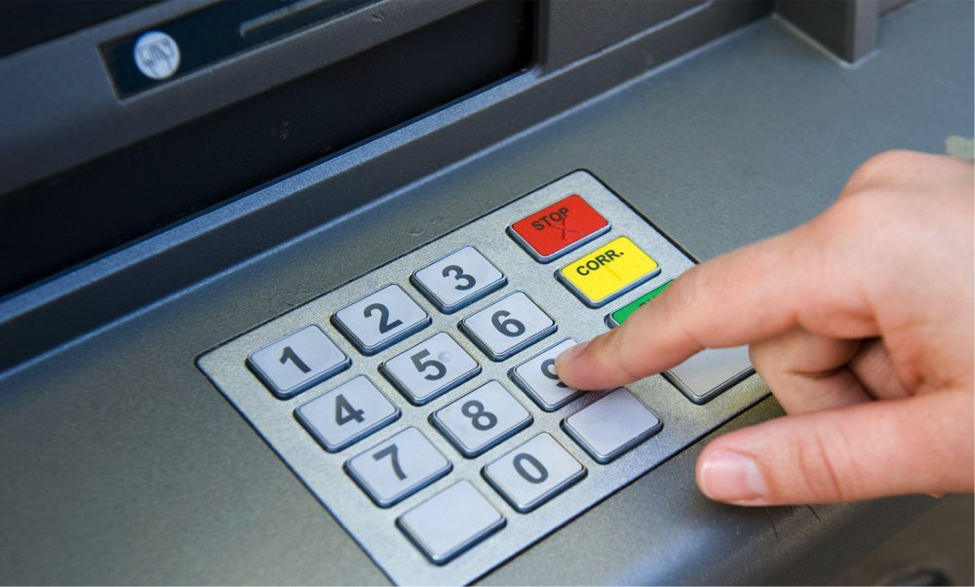 How to open a bank account in the Netherlands? One of the first questions that people who start living in the Netherlands wonder is "How to open a bank account in the Netherlands?" is happening.
In this content, we will answer the question "How to open a bank account in the Netherlands?" We will try to answer the question.
Those considering living in the Netherlands short-term or long-term need a bank account to take care of their basic daily chores or to send and receive money.
How to open a bank account in the Netherlands?
Before opening your bank account, you need to choose which bank suits your needs or policies. You should also consider that most banks charge annual dues for opening an account.
The largest banks in the Netherlands
ABN AMRO
Rabobank
ING
SNS Bank
ASN Bank
Triodos
Digital/Mobile banks
Bunq
Revolut
Knab
After choosing your bank, you need to check the details of the accounts offered to see if it suits your needs and requirements.
How to open a Dutch bank account?
To open a private bank account in the Netherlands, it will be sufficient to make an appointment online or go to the nearest bank branch with all the necessary documents.
Documents for a Dutch bank account
To open a bank account in the Netherlands, you will need:
– Your BSN number (Burgerservicenummer)
– A valid form of identification (passport or ID card – usually a driver's license is not accepted)
– Certificate of residence
– Residence permit if you come from outside the EU
After all the details are processed, you just have to wait until your account is approved and your card is sent to you.
Banking for businesses in the Netherlands
If you have started your own business in the Netherlands and want to open a bank account, the process is basically the same as opening a private account. In addition to the above personal information, you must also have all the necessary details about your business, for example, your KvK number and the registration of your turnover. Most banks have different types of business account facilities depending on your company's turnover.
Internet banking in the Netherlands
It is becoming more and more common for both Dutch and those new to live in the Netherlands to do financial work online via internet banking. Internet banking in the Netherlands is convenient, secure and allows you to do almost all transactions that you can do in person.
Note that some banks in the Netherlands only offer their Internet services in Dutch. But you can always get a help from the bank teller when you open your account
E.dentifier card readers
You must have an E.dentifier to log into your internet banking. E.dentifier is a card reader that will help you securely log in and complete any actions you want to take. Every Dutch bank has its own card reader. If you request internet banking access when you open a bank account, you will probably be given your own e.dentifier when your account is verified.
In some cases, your bank may also use your mobile number to forward more codes to you to ensure absolute security.
In addition, if you have a smart phone, it is possible to perform many different transactions by using the internet banking program on your phone.
What is iDeal?
iDeal is an online payment method where you can use your debit card instead of your credit card. You use your e.dentifier and pin code to pay for products via iDeal.
Loans in the Netherlands
Loans provided by banks such as ABN AMRO are the most common form of lending in the Netherlands. However, there are a number of credit institutions and you can always use a credit card if the amount you need to borrow is not very large. How much you will receive will depend on several factors such as your age, financial assets, income and residence status.
There are many comparison sites you can use to evaluate your options when it comes to getting a loan in the Netherlands. Alternatively, you can go to your bank and talk to a consultant.
Credit cards in the Netherlands
Credit cards are not widely used in the Netherlands, mainly thanks to the popularity of the online debit card payment system iDeal.
Most major Dutch banks will offer you a credit card such as ABN AMRO as long as you have a minimum monthly net income that can be proven by an employment contract. The required net amounts differ from bank to bank. Depending on your monthly net income and whether you have studied in the Netherlands, cards with different limits may be offered.
Credit card debt repayment in the Netherlands is usually done monthly, via direct debit from your regular account. If you want to defer a payment for longer than that, you may be subject to a much higher interest rate.
It is also possible to purchase a credit card directly from an international supplier such as American Express.
What is SEPA?
SEPA stands for Single Euro Payment Area and entered into force on 1 February 2014.