European Union plans to limit cash payments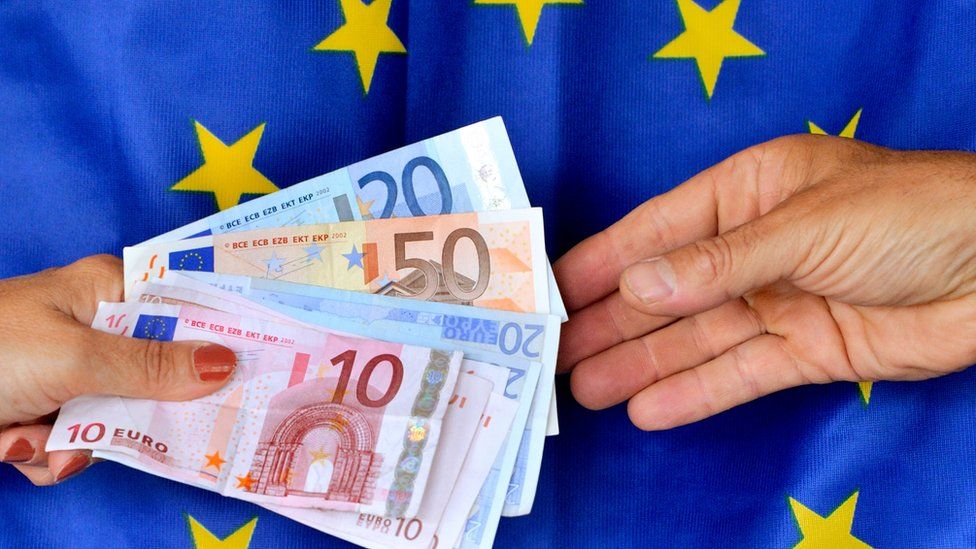 The EP economic and financial affairs committees discussed drafts aimed at strengthening the EU's fight against money laundering and terrorist financing.
The committees adopted the documents determining the EP's position and negotiation position with EU countries on the new rules with strict measures in this area.
Accordingly, various entities such as banks, funds, cryptoassets and real estate, and professional football clubs will need to prove who controls the assets and the company, and confirm the identity of their customers.
These organizations will determine the types of risks in the sectors in which they operate and transmit them to a central system.
Cash and crypto asset transactions will be restricted. Cash payments that can be accepted by people who provide goods or services will be limited. A limit of up to 7 thousand euros will be introduced for cash payments.
Crypto-asset transfers will be limited to 1,000 euros. Citizenship by investment, where the risk of abuse by criminals is clear, will be banned, and programs such as the "Golden visa" will be strictly regulated.
All EU member states will establish a financial intelligence unit to prevent money laundering and terrorist financing. In order to detect money laundering systems and freeze assets in a timely manner, national authorities will have access to all information on usufructs, bank accounts, land or property registers.
Member states will collect information on the ownership of goods with a value exceeding 200,000 euros, such as yachts, airplanes and cars. The bills will be voted on at the EP General Assembly after this stage. The final version of the regulation will be determined as a result of the negotiations between the EU countries and the EP.
Currently, the EU has no restrictions on cash payments. However, many member states set their own borders. Cash payments can be made up to 1,000 euros in France, 3,000 euros in Italy, Belgium and Portugal, and up to 15,000 euros in Poland.
For payments above these limits, the banking system must be used. Currently, there is no limit to pay cash in Germany, but for payments over 10 thousand euros, identification is required.
Chip blow from USA and Netherlands to China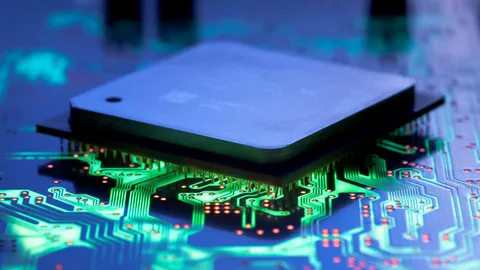 The United States and the Netherlands are increasing their chip restrictions as part of their ongoing efforts to prevent their technologies from being used to strengthen China's military.
While the Dutch are planning to block some equipment from national champion ASML and other companies, the US is expected to go a step further and withhold more Dutch equipment from certain Chinese factories. The US In October, on national security grounds, American companies such as Lam Research and Applied Materials exported chips to China. China imposed export restrictions on shipments of production tools and lobbied other countries with key suppliers to impose similar restrictions.Chinese Embassy spokesman Liu Pengyu said the US has "deliberately blockaded and obstructed Chinese companies, forcibly relocated industries, and segregated." He denounced this move, stating that China is "pressing for the sake of peace" and said that China will "follow developments closely and strictly protect its own interests".
Japan, home to chip equipment manufacturers Nikon Corp and Tokyo Electron Ltd, adopted rules to restrict the export of 23 types of semiconductor manufacturing equipment, which will come into effect on July 23. The Dutch government announced on Friday that ASML's second-best product line was deep plans to announce new regulations requiring licensing for the top tier of ultra violet (DUV) semiconductor equipment.
Extreme ultraviolet "EUV" lithography machines, ASML's most sophisticated machines, are already restricted and have never been shipped to China. ASML said in March that it expects Dutch regulations to affect the TWINSCAN NXT:2000i and its more sophisticated models. However, the company's TWINSCAN NXT:1980Di Older DUV models, such as the navy model, may also be kept out of about six facilities in China by the US.
These facilities are expected to be defined in a new US rule that would allow the US to restrict foreign equipment, even a small percentage of which is US part, from entering these facilities, according to a person familiar with the matter. The person in question is not authorized to speak publicly. Sources said the new Dutch regulations will not come into effect immediately, with one expecting the effective date to be in September, two months after they were issued. He said the planned US rule would require licenses to export equipment to about half a dozen Chinese facilities, including a factory operated by China's largest chipmaker SMIC. The person in question said that licenses to ship equipment to these facilities would likely be denied. The US rule is expected to apply to ASML, the world's leading chip equipment manufacturer and the Netherlands' largest company, because its systems contain US parts and components.US regulations It's not unusual for him to change bids before clarification, so both timing and constraints are subject to change.
The announced plan reflects the thoughts at the end of June. According to sources, the US is expected to bring further updates in July to its comprehensive rules from October. ASML is Europe's largest chip equipment company due to its dominance in lithography, one of the key steps in the computer chip manufacturing process. Other companies that could be affected include atomic layer deposition firm ASM International.