Historical decision from the referee of the Ajax – Sparta Rotterdam match! Mohammed Kudus
Mohammed Kudus's goal celebration marked the match between Ajax and Sparta Rotterdam, and the referee's decision was appreciated.
Round 22 of the Dutch Eredivisie ajax hosted Sparta Rotterdam at home. The home team started the fight fast and took the lead 1-0 with Dusan Tadic's goal in the sixth minute.
Kenneth Taylor took the stage in the 27th minute and scored the goal that made the score 2-0 and the first half ended with this score.
In the 64th minute, Dusan Tadic hit the ball in the penalty shoot-out. The score was 3-0 with the goal of the Serbian star. Mohammed Kudus had the last word in the struggle.
With the goal of the 23-year-old Ghanaian star, Ajax defeated their opponent 4-0 and left the field with three points.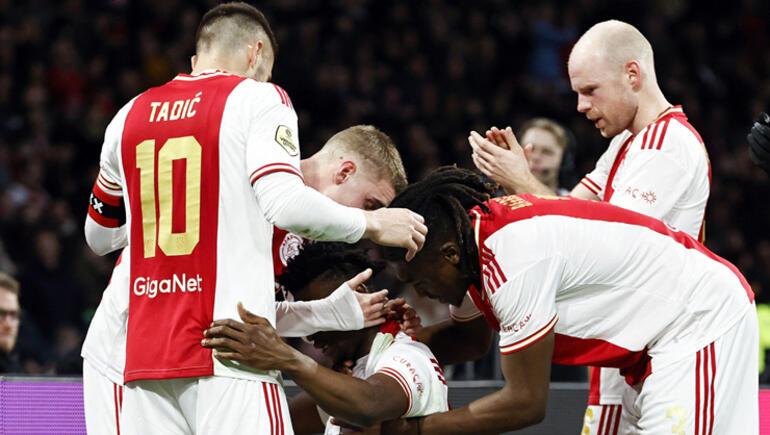 DON'T FORGET ATSU
Hatay was also highly affected by two earthquakes centered in Kahramanmaraş. Continuing his career in Hatay Ghanaian star Christian Atsu. His body was found in the wreckage days after the earthquake.
ATSU WORDS FROM KUDUS
Mohammed Kudus also spoke about the goal celebration. Kudus said for his joy, "This was for Christian. Everyone knows what happened in Turkey. I chose to do this because he is someone dear to me.
I learned a lot from him. He gave me advice on a regular basis. Everything he did today was for her. If I hadn't scored, I would have shown my shirt at the end of the game."