Call from Bill Gates to Elon Musk: 'Don't go to Mars'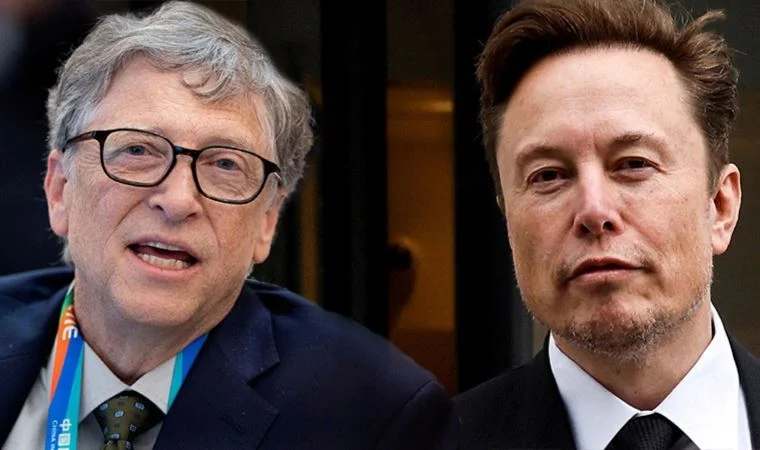 Bill Gates, one of the founding partners of Microsoft, made a call to Elon Musk in an interview with BBC reporter Amon Rajan.
Gates said that there are many problems that need to be solved on Earth, and that's why Elon Musk should not go to Mars.
After leaving Microsoft, Bill Gates, trying to raise awareness to find solutions to the problems in the world, addressed the famous businessman Elon Musk.
Gates made a call to SpaceX owner Elon Musk in a statement to the BBC. Gates stated that it is very costly to work on SpaceX to go to Mars, and therefore he is against working.
Gates said that the resource spent on Mars can be used to solve urgent problems on Earth. He stated that instead of going to Mars, Elon Musk can buy measles vaccines and thus save lives. Elon Musk did not respond to this statement.
"FRONT AND FINALLY THEY WILL SPEND ON GOOD JOBS"
Bill Gates also said in a statement that wealthy people like Jeff Bezos, owner of Amazon, and Warren Buffett, owner of the Barkshire Hathaway investment company, will have a similar fate and will dedicate their fortunes to "good deeds eventually."
Scientists say it will be too late to take action against the climate crisis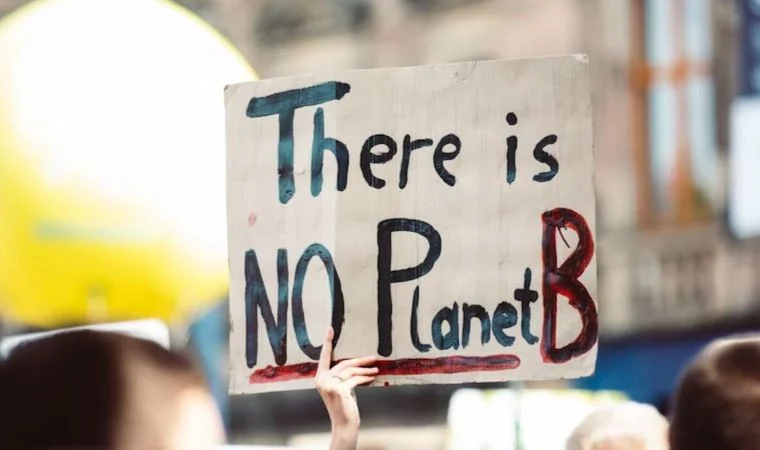 According to scientists, there are effective solutions to the climate crisis, but it is getting late every day.
The 6th Assessment of the Synthesis Report, prepared by the scientists of the Intergovernmental Panel on Climate Change (IPCC) within the body of the United Nations (UN), was approved after about a week of work. While scientists contributed voluntarily to the IPCC, which has 195 member countries, the final evaluation report was written by 93 scientists.
While the report focuses on the losses and damages caused by the climate crisis and the risks that these damages will increase, it points out that the necessary steps should be taken rapidly, especially until 2030, to limit the global temperature increase to 1.5 degrees.
According to the report, for over a century, the global temperature increase has reached 1.1 degrees Celsius compared to the 1850-1900 level for various reasons, especially the use of fossil fuels. While the average temperature increase in land areas was 1.59 degrees, it was calculated as 0.88 degrees in the oceans.
Earth's temperature has increased since 1970 faster than any other 50-year period in the last 2,000 years.
EXCEEDING THE 1.5 DEGREES LIMIT IS VERY HIGH
While the main reason for the global temperature increase is the greenhouse gas emissions resulting from human activities, a rapid and sharp decrease in emissions is required in order to limit the global temperature increase to 1.5 degrees, which is defined as the "last habitable limit" until the end of the century.
In this context, in order not to exceed the 1.5 degree limit, global greenhouse gas emissions need to be reduced by 43% and carbon emissions by 48%, compared to their 2019 levels, by 2030.
It is calculated that by reducing greenhouse gas emissions by 60 percent by 2035, by 69 percent by 2040 and by 84 percent by 2050, it will be possible to limit the temperature increase to 1.5 degrees with a probability of 50 percent or more.
Carbon emissions need to be reduced to net zero by 2050.
Despite the climate emergency, governments' national policies are insufficient to deliver the needed reduction in emissions, and the resulting "emissions gap" increases the risk of global warming exceeding 1.5 degrees Celsius in the 21st century.
TEMPERATURE RISES INCREASES THE EFFECTS OF THE CRISIS
According to the IPCC, the continued increase in greenhouse gas and carbon emissions means that the effects of global warming will continue to increase. With the increase in temperature, the intensity of heat waves, heavy rain and other extreme weather events become more frequent, and these events put food and water security at risk in all parts of the world.
The deepest effects of global warming are seen in societies and regions that have the least impact on climate change, such as Africa, South America, island countries and local peoples.
Around 3.6 billion people in the world live in regions extremely vulnerable to the climate crisis.
IPCC scientists warn that the devastating effects of global warming can be reduced with climate adaptation measures, but the window of opportunity for this is quickly closing.
Accordingly, many steps need to be taken to ensure climate-resilient development, from increasing the use of clean energy to accelerating technological developments, from transferring capital to climate solutions, to governments playing a key role in this area.
Making technology, know-how, appropriate policy and adequate financing available to all and fair climate action are needed.
IPCC Chairman Hoesung Lee, in his evaluation of the report, stated that effective and fair climate action will not only prevent loss and damage, but will also bring many benefits, and said:
"If we act now, we can still secure a livable future for all. Only when there is trust, when everyone prioritizes risk reduction together, and when benefits and responsibilities are shared, only great change can succeed. We live in a world where everyone has different responsibilities and opportunities to bring about change."
Pointing out that climate justice is critical, Aditi Mukherji, one of the 93 authors of the report, said, "Those who have the least impact on the climate crisis are those most affected by the climate crisis. Almost half of the world's population lives in regions that are vulnerable to climate change. deaths were 15 times higher than in other parts of the world." used the phrases.