PINK BEACH: DREAM OF PINK SAND AND DRINKS IN AMSTERDAM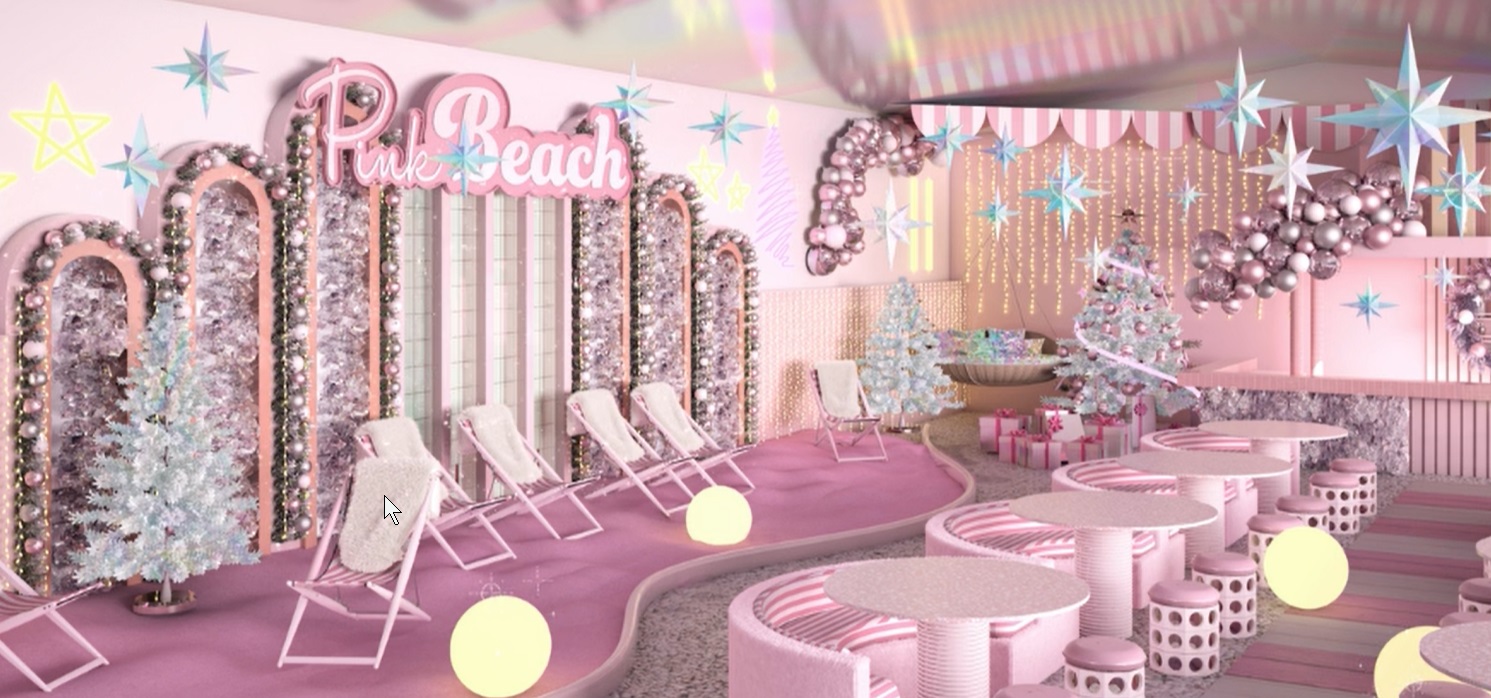 This phenomenal place is %100 for Pink fans! Pink Beach is an incredible spot of pink sand and drinks, the perfect excuse to travel to Amsterdam.
Welcome to your new favourite beach bar: Pink Beach Amsterdam , a surreal pink sand tropical oasis located in Amsterdam North , just one metro stop from Central Station. This spot is designed to give you genuine moments of joy and escapism. Pink Beach transports you to a different place and time so you can relax, reconnect with friends, and have a great summer time!
Enjoy amazing cocktails with your toes dipped in pink sand. If you prefer, you can dive into the ball pit while the hosts serve you delicious food and a cold glass of wine.
The menu at Pink Beach
A place as surreal as this, must have food and drinks to match the experience and to satisfy all its customers.
Pink Beach Special Meals
Nacho Salad Bowl (10.5 euros): Filled with crispy corn tortilla chips, a mix of lettuce, beans in sauce, sliced ​​avocado, corn, chives, hot sauce and grilled beef (there is also a vegan option)
Miami Hot Dog (€ 9): Plant-based veggie or beef sausage served on a pretzel bun with curly lettuce, pickled pink onion, guacamole, hot sauce and celery salt
Pink Beach Special Burger (13 euros): Plant-based veggie or beef patty, served on a crusty bun with Asian coleslaw, pink onions, carrot rasp, panko breadcrumbs and creamy siracha mayonnaise
Palm Springs Burger (11.9 euros): Plant-based veggie or veal patty served on a butter bun with curly lettuce, tomato, sauteed onions, cheddar cheese, jalapeños, and homemade burger sauce
Pink Beach Special Cocktails
Barbie's Pink G&T (9.5 euros): Raspberry-infused gin, Espelette pepper liqueur and rose lemonade with a touch of marshmallow
Pineapple Festival (10.5 euros): Plantation pineapple rum, lime juice and ginger beer adorned with tropical flowers
Mermaid's Tears (10.5 euros): 100 percent organic vodka, blue curaçao sugar syrup and sparkling lemonade garnished with mint
Paloma Loca (9.5 euros): Premium tequila, lime juice and grapefruit soda, served with a splash of salt and a spicy crunchy caramel
Cherry bomb (9.5 euros): Special dry rum and lime juice topped with cherry soda and garnished with fresh mint and cherries
Mocktails
No Wondr (8 euros): Spritz Everlast Forest alcohol-free with vanilla and orange infusion
Spring flowers (8 euros): Non-alcoholic gin infused with cherry blossom, strawberry and rosehip mixed with a light premium tonic and garnished with fresh strawberries
In the wine part they have Red, Rose, White and Sparkling, either by the bottle or by the glass. They also have commercial beers and non-alcoholic beverages.
Where is Pink Beach Amsterdam?
Pink Beach is part of WONDR, an immersive experience that combines visual magic with limitless creativity. A world of color and sensations dotted with confetti that invites you to play and explore. Regardless of your age.
Designed in collaboration with the most creative minds in Amsterdam, this experience park is unlike anything you've seen before. It is a place that invokes inspiration, fantasy and pure joy. A dazzling adventure created to engage all of your senses in unexpected ways.
Get lost in a jungle from another world. Dive into a sea of ​​pink marshmallows. Dance under a blazing sky. Write on the walls. Jump into the biggest ball pit you have ever seen. Sing with all your heart. Let your imagination run wild and experience the art of play.
WONDR (Pink Beach) is located in Amsterdam Noord , the coolest neighborhood in the capital of the Netherlands. The address is 88 Meeuwenlaan Street, just from Noorderpark tube station.
If you want to know more, check out their Instagram or Facebook or the official site .
Heineken beer, Heineken alcohol content, Heineken Experience, Heineken 0.0, Heineken 3, Non-alcoholic Heineken 0.0, Amsterdam beer, Dutch beer…
Heineken beer ; Dutch beer scissors based in Amsterdam.
It has 5% alcohol and is a pilsener type beer.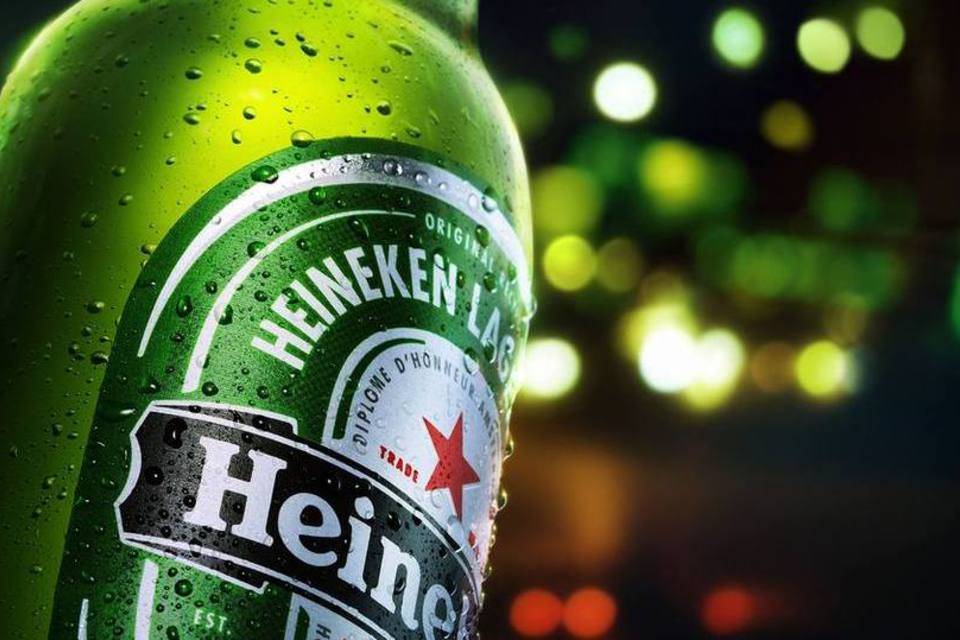 In 2017, the first non- alcoholic Heineken beer, "Heineken 0.0" was produced.
It is the third largest beer producing company in the world. Heineken beer is consumed daily at 25 million liters and is sold in 192 countries.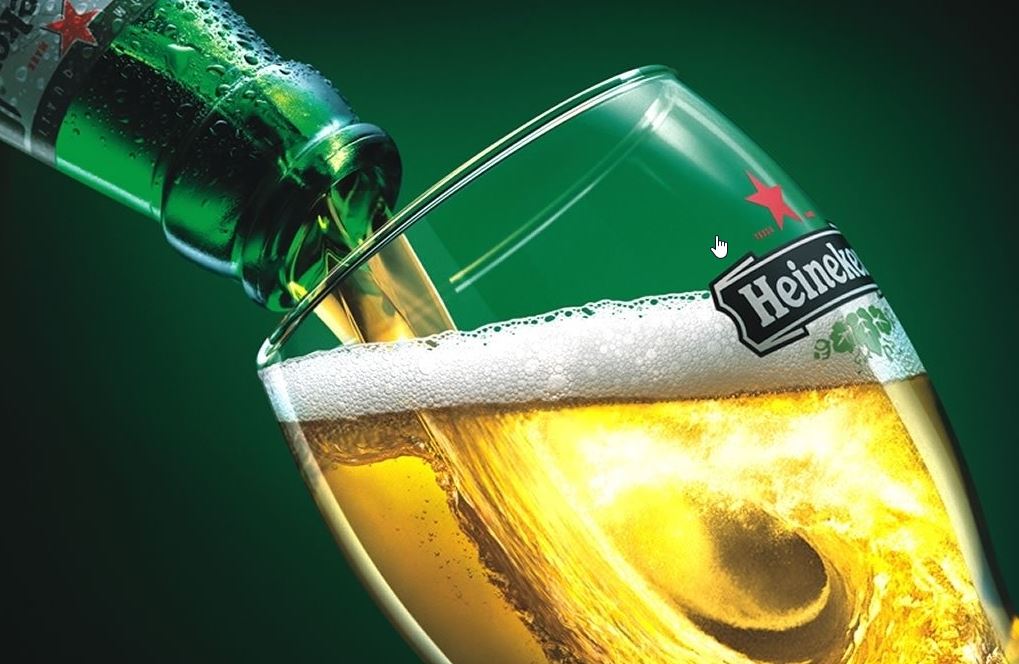 Heineken also has beers from many different brands that it has acquired or collaborated with in Mexico, China, Australia and Africa.
Heineken beer sponsors the UEFA Champions League, Rugby World Championship, Formula 1 World Championship.
The factory where the first Heineken beer was produced in 1863 was transformed into the "Heineken Tasting and Information Center" in 1991, and tours began to be organized. These tours became the most preferred tours in Amsterdam. In 2001, the name of the center was changed to " Heineken Experience" .
Heineken Beer Varieties
Heineken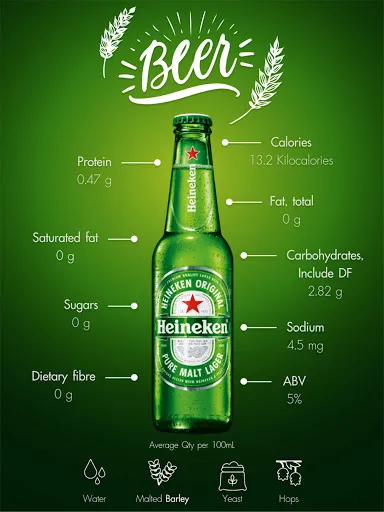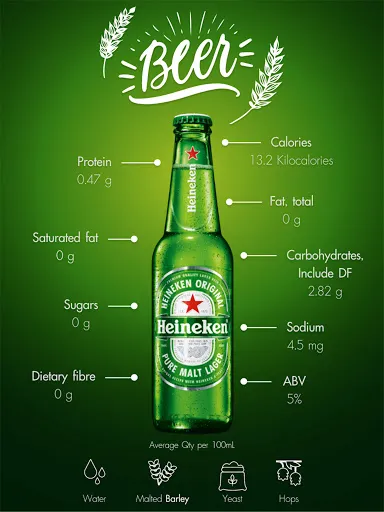 Heineken 3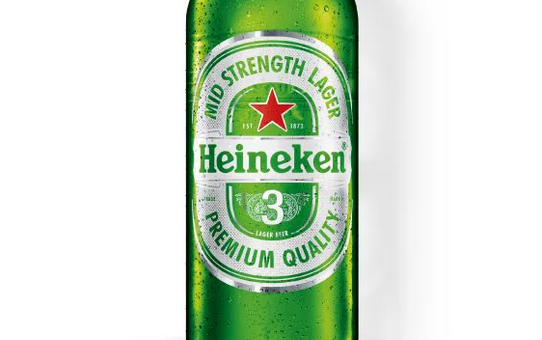 It is a lower calorie, lower carb beer.
It was named the world's best light beer in 2013 and 2014.
In 2015, he received a gold medal in the "European Beer Star Awards" competition.
Heineken 0.0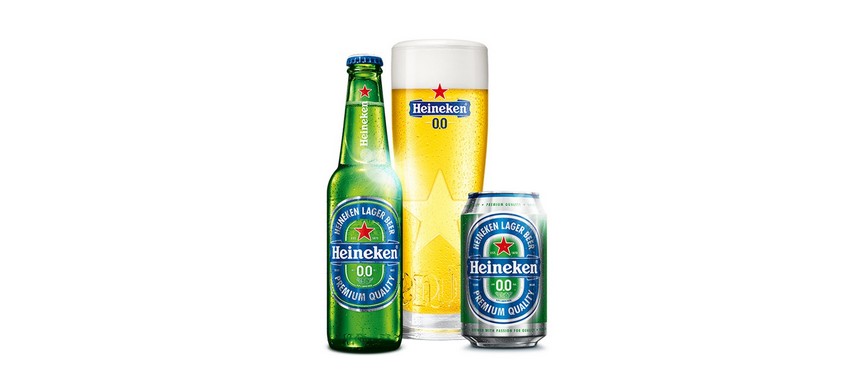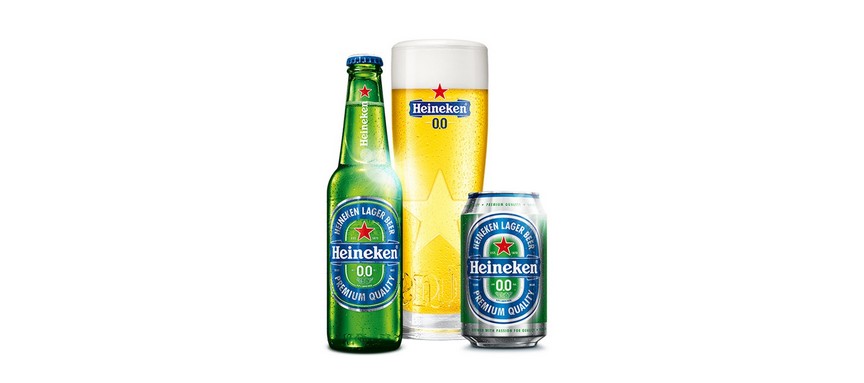 Alcohol-free Heineken.
Heineken Extra Cold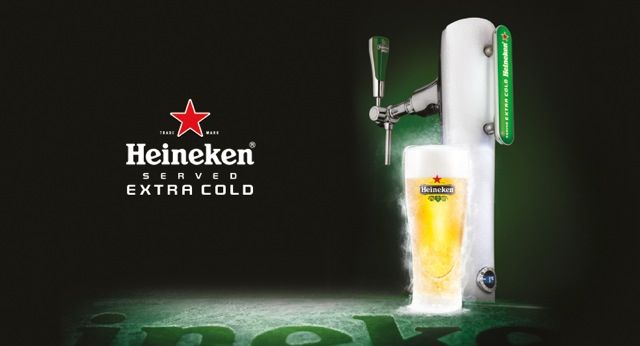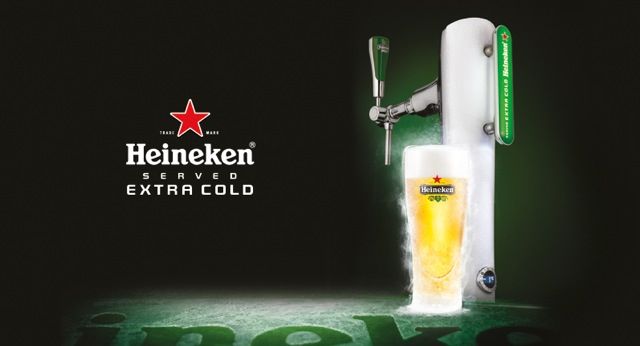 Cooled at zero degrees for longer coolness and refreshment.
Draft beer passes through the frosted beer tower, while skewers are chilled in the Sub Zero refrigerator.
Some major brands of Heineken include:
33 Export, France
Affligem, Belgium
Almaza, Lebanon
Amstel, Netherlands
Bintang, Indonesia
Birra Moretti, Italy
Birra Ichnusa, Italy
Bralima, Democratic Republic of the Congo
Brand, Netherlands
Cruzcampo, Spain
Calanda, Switzerland
Dos more, Mexico
Desperados, France
Dreher, Italy (Trieste) and Hungary (Budapest)
Eichhof, Switzerland
Foster, Australia (in most parts of Europe)
Gosser, Austria (Steiermark)
Hacker-Pschorr, Germany (Munich)
Heineken, Netherlands
Hoepfner, Germany (Karlsruhe)
Kaiser, Austria (Lower Austria)
Karlovačko, Croatia
Kingfisher, India
Kulmbacher, Germany (Kulmbach)
Lapin Kulta, Finland
Murphy, Ireland
Newcastle Brown Ale, England
Paulaner, Germany (Munich)
Sagres, Portugal
Sol, Mexico
Soproni, Hungary
Schwechat, Austria (Lower Austria)
Starobrno, Czech Republic
Strongbow (cider), England
Zipfer, Austria (Upper Austria)
Zlatý Bazant, Slovakia
Zywiec, Poland
Dutch Cuisine for Gourmets: Authentic recipes, delicacies and specialties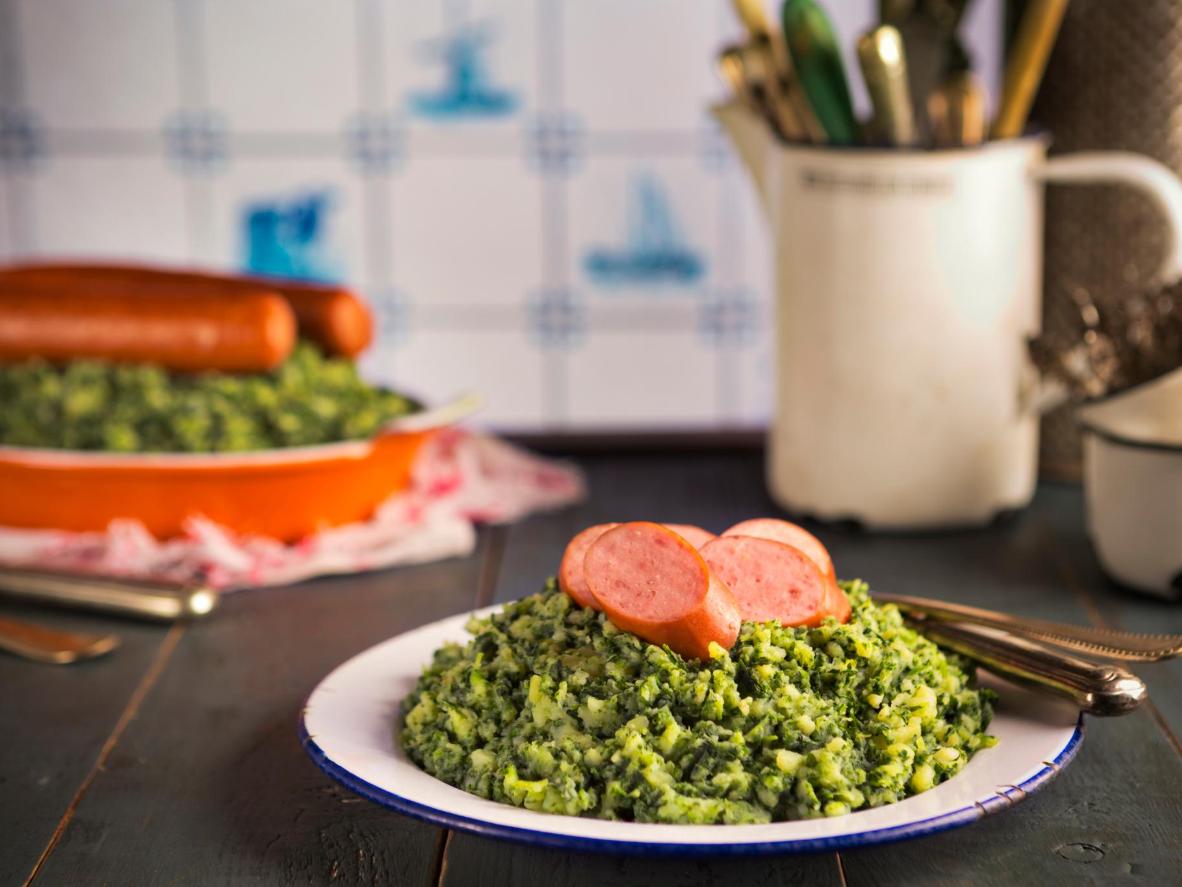 Dutch cuisine is famous for its originality and traditions; there is a lot about fish. It is associated with cheese and licorice desserts around the world, but national cuisines are beyond these accepted concepts. 
At first glance, cooking local dishes is easy. Still, they have a high calorie content that tourists need to prepare. Surprisingly, the foundation of Dutch cuisine was born at a time when she taught girls to cook delicious, saturated and cheapest dishes. Locals love simple and quick food, considering others a waste of time. That's why smoked sausage peas, pea soup or herring herring are still popular.
Only fish caught between May and July are used to cook the famous herring. The Dutch eat it whole, with the tail at the head and not cut into pieces. In the Netherlands, a lot of attention is paid to sausages. It is imperative to try smoked sausages served with vegetable dishes. Another authentic meal you can only try in the Netherlands is the tablespoon. Potatoes, broccoli, onions, spinach, etc. It is a kind of puree made of different vegetables. The cure was invented in the 16th century. This dish is an example of simple and high-calorie Dutch cuisine.
Special attention should be paid to Dutch cheeses, which are famous all over the world due to their high quality and unique taste. Every year, the Dutch eat an average of 20 kg of cheese. The most famous varieties include Gouda, Edamer, Maasdam, Leiden, Grakaas, Roomano and others. Gouda has been the most popular cheese in the Netherlands since the 19th century. This species has a fairly robust, even dry, consistent and recognizable scent. Another famous cheese, Maasdam, is known for its large holes and saturated sweet-smelling taste. Fans of spicy flavors like Leyden cheese made with cumin and cloves. Roomano is one of the rarest and most expensive cheeses; It matures for more than 4 years. www.orangesmile.com all rights reserved.
Hollanders love sweets. One of the most popular items here are monpazier candies, which are small colorful lollipops. It is cooked mainly from two ingredients – sweet and salty licorice. Monpazier souvenirs can be found in almost any store. Another popular treat is sling-Waffles. These are traditional round Waffles with soft caramel filling. Another dessert that absorbs all the features of Dutch cuisine is poffertjes. These are something made from buckwheat flour and yeast. They have high calorific properties and are usually sold in winter on cold days. They are eaten with whipped cream, syrup or berries. You should definitely try the limeburg cake with fruit filling. This is one of the oldest and most authentic dishes in the country.
For the Dutch, alcoholic drinks are a way to relax after a hard day's work, celebrate royal holidays or just spend time with friends. Beer, especially lagers, is very popular in the Netherlands. Amstel and Heineken are the most popular brands. Historically, beer was drunk by both children and adults because, unlike water, it had no infections and bacteria in it. Jeanneau gin stands out among spirits. It is made from barley and juniper berries. Drunk with beer or added coffee.
The Netherlands is famous for their stinginess, which is evident in their gastronomic preferences. It is not customary to serve sumptuous meals, and leftover food after the feast is usually thrown away. Coffee and tea are very popular here. The traditional time for tea is between 10-11:00 am and 7-08:00 am. Milk is also popular here, although the Dutch call it coffee with milk incorrectly. Milk containing anise or chocolate is often served with a sandwich with fudge. This is another unique, yet very tasty find of the Dutch.
What Are Stroopwafels? What You Need To Know About This Dutch Cookie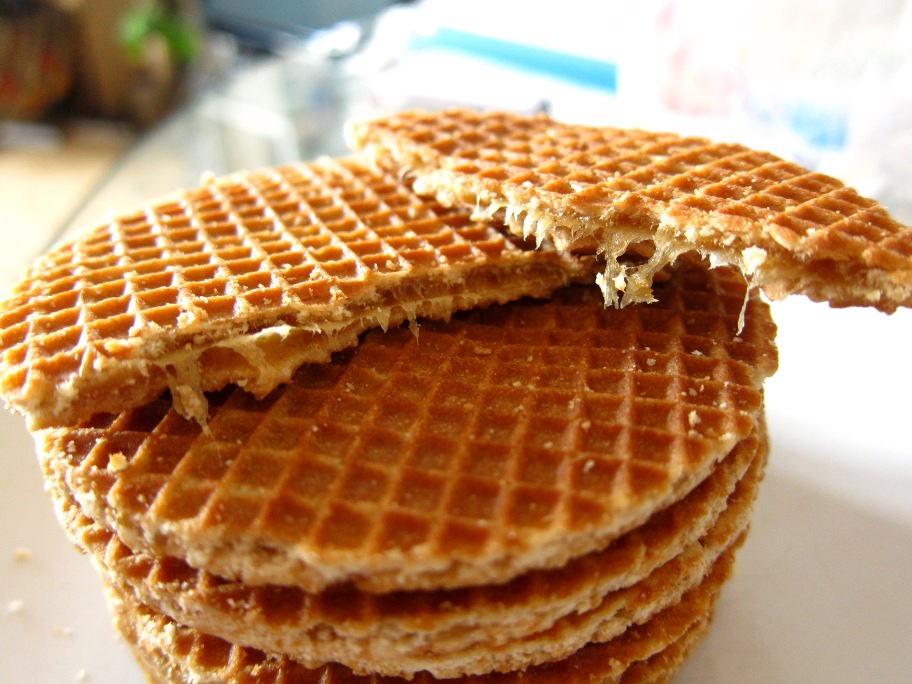 In the Netherlands, there is one dish that really stood out as something completely different from anything you've ever tried: the stroopwafel.
True to their name, stroopwafels have waffles. It consists of two very thin, crispy waffles with a sweet layer of warm caramel syrup in between. If you buy them at the grocery store, the caramel isn't warming but is still a delicious snack.Fresh stroopwafels are the perfect balance of crunchy, buttery waffles and sweet, warm caramel. They're incredibly messy and the caramel will likely drip all over the place, so keep napkins handy.

#SpoonTip: If you're buying the Stroopwafel at a market, they'll probably dip it in chocolate for you if you ask. It only costs a euro or more.
Where Do Stroopwafels Come From?
Stroopwafel was invented in Gouda , in the Netherlands in the early 19th century when a baker wanted to find a way to use his leftovers. This isn't the only dish Gouda is famous for. It is best known for its cheese , with which it shares its name.
Around the same time that stroopwafels were invented, a specific way of eating them was also developed. A stroopwafel is meant to sit perfectly over a steaming cup of coffee or tea. You should leave it there for about two minutes to soften before enjoying your afternoon coffee. The Dutch love their coffee (the Amsterdam Coffee Festival is one of the largest in the world), so it makes sense that their traditional way of eating is very much linked to their daily cup of coffee.
Where to Find Stroopwafels in the USA?
Fortunately, stroopwafel has grown in popularity over the past few years, so it's relatively easy to find in the US. The most common brand you can find in the US is Daelmans . They sell to big retailers like Target. Trader Joe's also sells stropwafels, which come in a cute little tin and are perfect for entertaining guests
You can also find Stroopwafels at Dutch bakeries or smaller brands in your city. For example, this Spoon author started his own stroopwafel business.
I predict that Stroopwafels will become even more popular in the next few years until they become a well-known treat all over the world. For now, brands will work if you can't beat the Atlantic supermarkets, but know that nothing compares to a bite of a fresh stropwafel while standing between canal houses and bikers. As the Dutch say, stroopwafels are 'lekker!'