BEST EROTIC SHOPS IN AMSTERDAM
If we tell you that most of the erotic shops in Amsterdam are in the Red Light District or its surroundings, surely you will not be surprised, right?
The Dutch see sex as one of the most usual aspects of life and are willing to accept many different lifestyles.
There are no moral nuances around the sex industry, just one condition: these places are not intended for minors, only adults.
If you don't want to miss anything in Amsterdam, we recommend that you take a pen and paper, and write down everything that is going to be proposed for you.
The best erotic shops in Amsterdam
B-1 Erotic Shopping Center
In this store you will find a huge selection of the most unusual, and sometimes very vulgar sex toys.
On the upper floors there is also an erotic cinema, also gay.
Address : Reguliersbreestraat 4, 1017 CN Amsterdam (next to the Tuschinski cinema)
Phone: +31 20 623 95 46
Condomerie Het Gulden Vlies
Condomerie, how could it be otherwise, specializes in condoms, offering the consumer a wide variety of them.
Address : Warmoesstraat 141 (behind De Bijenkorf department store), 1012 JB Amsterdam
Phone: +31 20 627 4174
Open: Monday, Wednesday, Friday, Saturday from 12:00 to 18:00, Thursday from 12:00 to 20:00.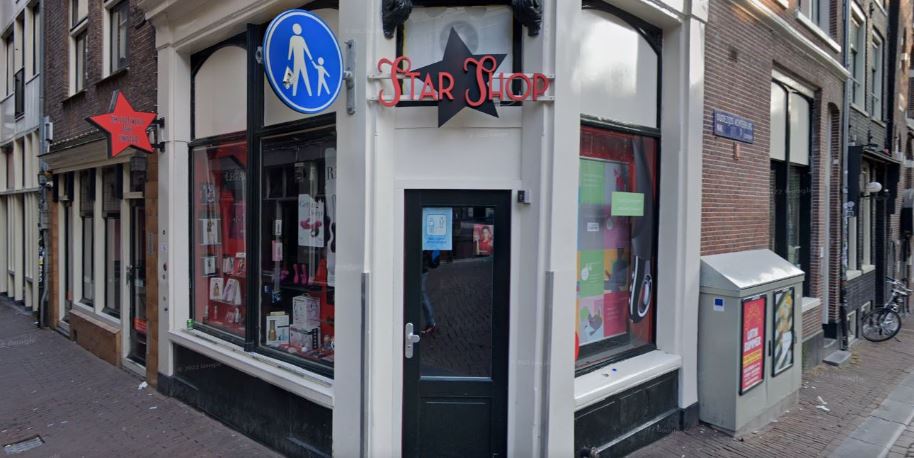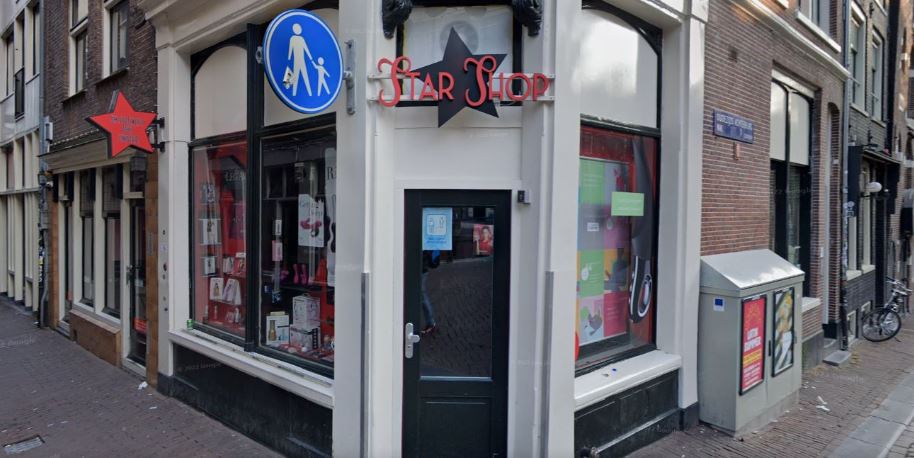 There are three erotic shops that are part of the Sexshop Red Rose company.
In addition, they have a wide variety of sexual paraphernalia and a large collection of erotic lingerie.
RED ROSE SEX SHOP AMSTERDAM
Adress: Oudezijds Achterburgwal 129A
1012 DE Amsterdam
Phone: +31 (0)20 2606606
STARSHOP SEX SHOP AMSTERDAM
Adress: Oudekennissteeg 9
1012 EB Amsterdam
Phone: +31 (0)20 3206551
SEXY AMSTERDAM SEX SHOP
Adress: Oudezijds Voorburgwal 169
1012 ET Amsterdam
Phone: +31 (0)20 2214600
Erotic Discount Center
If you don't want to go over budget, at Erotic Discount Center you will find a huge sex toy store at lower prices than the competition.
They also have private video rooms. And they publish an Erotic Map of Amsterdam (2.50 euros) with a list of all the sexual entertainment institutions. It is owned by the Casa Rosso company.
Address : Oudezijds Achterburgwal 112, 1012 DS Amsterdam
Open: Monday, Wednesday, Friday, Saturday 12 am – 8 pm, Thursday 12 am – 9 pm.
Christine LeDuc
A store of the large Dutch chain of erotic shops established by Christine le Duc (1968), located on the side street of the main shopping street Kalverstraat.
The chain was acquired in 2003 by the largest German erotic shop company, Beate Uhse.
In the small but open shop with a modern interior you will find everything from sexy lingerie to adult DVD's. And of course, all kinds of sex toys for any condition and sexual orientation.
Happy Shop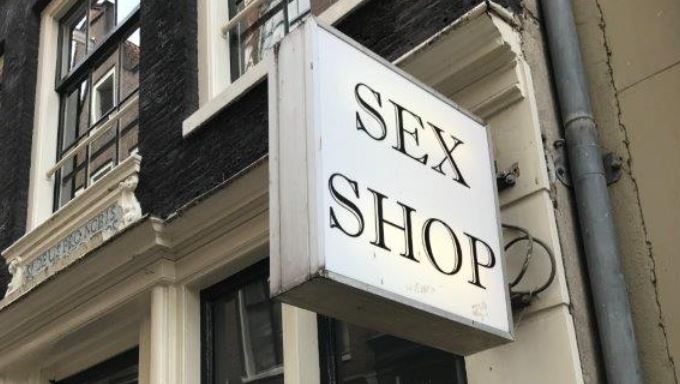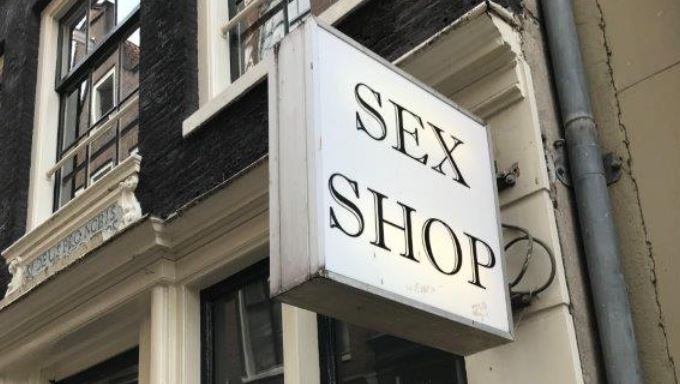 A very small shop full of sexual accessories, located in the old house from the beginning of the 17th century, on the edge of the Red Light District behind the Beurs van Berlage.
It is pleased to be the first erotic shop in the Red Light District, so if it is still there, it will be for a reason.
Address : Oude Brugsteeg 5, 1012 JG Amsterdam; phone: +31 20 627 34 60
Open: Monday, Wednesday, Friday, Saturday: 10pm – 9am, Thursday: 12pm – 9pm.
Miranda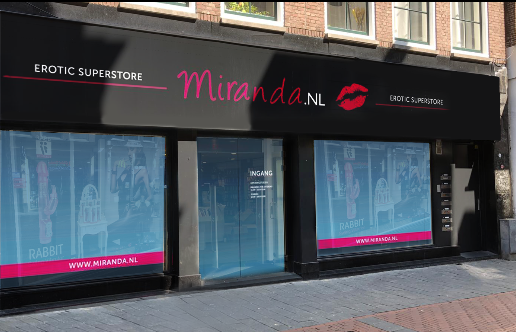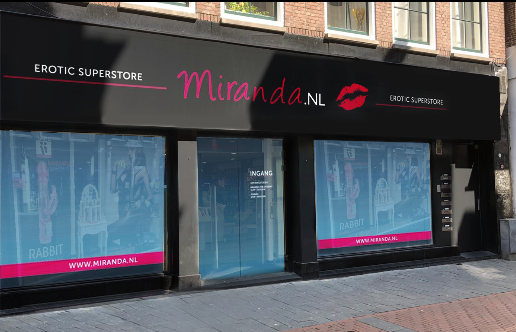 An old-school erotic shop in the De Wallen area near the Red light district. You can find all sex toys and all about fantasy stuff, high quality sex toys and erotic lingerie.
Address : Nieuwendijk 57, 1012 MB Amsterdam
Phone: +31 020 737 1019
Open: Monday, Wednesday, Friday, Saturday: 12pm – 8pm, Thursday: 12pm – 9pm.
Beate Uhse (Formerly Private Center)
A large erotic shop run by Beate Uhse, a private magazine editor and well-known porn producer, located on the street, stretching west along the Kalverstraat.
Address: Nieuwendijk 57-59, 1012 MB Amsterdam
Open: Mon – Fri: 10am – 8pm, Thursday until 9pm, Saturday and Sunday: 10 a.m. – 6 p.m.
Erotic shops for gays and lesbians:
Mister B Amsterdam gay sex shop
Sex toys for gay men, leather clothing, plus a tattoo and body piercing place. Open every day.
Address : Van der Madeweg 5-B, 1114 AM Amsterdam
Phone: +31 0207883060
The Bronx
The oldest, more than 25 years old, recently completely renovated, is a sex shop and a gay cinema.
Address: Kerkstraat 53-55, 1017 GC Amsterdam
Phone: +31 20 623 15 48
Male Female erotic shop

Male and Female shop is the one of the famous erotic shop in the city.
The interior of the store is spacious and calm.
Address: Nieuwe Vijzelstraat 2 Amsterdam; phone: +31  020 623 3916
Open: Monday to Friday from 11:00 – 19:00
Female & Partners
A small and quiet sex shop with a gentle and friendly female service, aimed at women and their partners, of both sex. A very decent atmosphere, a lot of lingerie, party and fetish clothes (latex), unusual vibrators and also souvenirs.
Address: PO Box 987390 AB Twello Amsterdam; phone: +31 06 26 55 8584
Open: 11 a.m. – 6 p.m., Monday and Sunday 1 p.m. – 6 p.m
What is Pride Month? Pride Month's History Around the World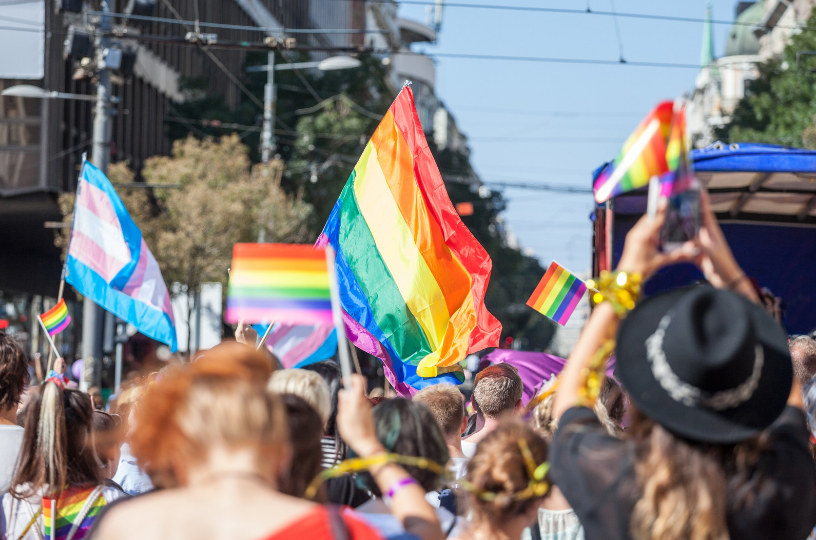 Pride Parade is a series of events and ceremonies with the participation of LGBTI individuals and those who support LGBTI individuals, which are celebrated around the world at the end of June every year and held on the anniversary of the Stonewall uprising. A series of events and parades are held to commemorate the Stonewall riots.
Story of the Pride Month
On June 28, 1969, the police raided the nightclub "Stonewall Inn" in New York, USA. The bosses, employees and guests of the nightclub started a resistance against this raid. Among those who came to enjoy the Stonewall Inn that night was Marsha Johnson, a transgender, black, and bisexual woman. Marsha was one of the activists who led the uprising to start and continue for several days. A year after this uprising, on June 28, 1970, the first Pride Parade, as it is used today, was held in New York, led by bisexual activist Brenda Howard. Simultaneously with New York, people held celebrations in Los Angeles and San Francisco.
Representing LGBTIQ+ individuals and their rights, The flag with rainbow colors used in marches and celebrations was designed by American Artist Gilbert Baker in 1978 . Each of the eight colors on the flag reflects the symbolic feelings the artist has observed in the LGBTIQ+ community.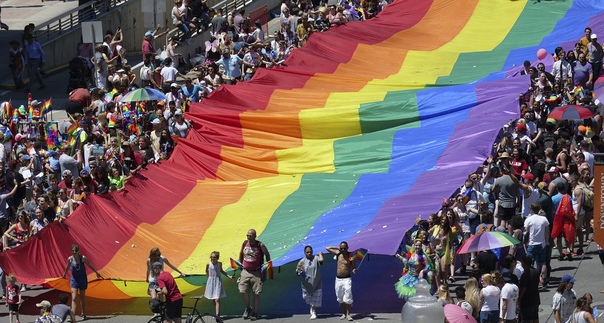 Pink, sexy; red, life; orange, healing; yellow, sunlight; green, nature; turquoise, art; Blue symbolizes peace and purple symbolizes the soul. The flag was first used that year at the Pride Parade in San Francisco. The Pride Parade and Pride Month were first officially recognized by then-US President Bill Clinton in 1999 . Stonewall Inn, which was closed shortly after the events, was repaired and reopened in 2007. US President Barrack Obama, who took office in 2009, recognized June as Pride Month during his term from 2009 to 2016 .
Also in 2016, He included the Stonewall Inn, the site of the uprising, in the status of a national monument. From June 1968 until today, celebrations and marches continue to be organized in many countries of the world in June. The word of honor given to these celebrations emphasizes the personal dignity of individuals and that sexual orientation is nothing to be ashamed of or concealed.
Who Does LGBTIQ+ Represent?
Pride Month is the month where LGBTIQ+ individuals come together against the problems they experience, the difficulties they face and the problems caused by marginalization. Each letter of this abbreviation represents different orientations. It consists of the initials of the words lesbian, gay, bisexual, transgender, intersex person, queer (pronounced "queer").
Lesbian: Represents gay women.
Gay (gay): Represents gay men.
Bisexual: Represents individuals whose sexual orientation is against both men and women.
Transgender person: Represents individuals who do not feel like they belong to the gender they were born with.
Intersex individual 1 : Individuals who do not meet any gender definition and have different anatomical sex characteristics (chromosomes, glands, genitals and/or reproductive organs) from the common one.
Queer : While it was used as an insult in the beginning, it is now preferred by people who state that they are gay.
The "+" symbol at the end of the abbreviation covers other orientations.
In the most general sense, the demands of LGBTIQ+ individuals are the recognition of their human rights. LGBTIQ+ communities coming together from different parts of the world organize events, marches and celebrations during Pride Month. They commemorate the Stonewall Inn riots, their loved ones lost due to hate crimes, and their relatives lost to AIDS caused by HIV. Although the LGBTIQ+ community is a community that has existed for a very long time, it was able to show its first major reactions to police raids, persecution and insults in New York in 1969. Pride Parades, which started in America where LGBTIQ+ communities came together, spread to Western Europe and then to Eastern Europe.
Pride Month and It's History in European Countries
Artifacts written by men for each other were found in the ruins of the Ancient Greek period, where homosexual relations were freely practiced. These works were met with astonishment by the Romans. The associations of homosexuality with too much sex and nudity in the works they read were condemned by the Romans. From the Middle Ages to the modern age, homosexuality was punished by law for religious, political and social reasons and was considered a crime. For Catholics, the penalty for homosexual intercourse is death. In the period until the French Revolution, stigmatization, exclusion from society and punishment continued. With the French Revolution of 1791, homosexual relations were decriminalized from French laws . Italy, one of the countries that followed France, in 1890, Poland decriminalized homosexuality in 1932 and Denmark in 1933.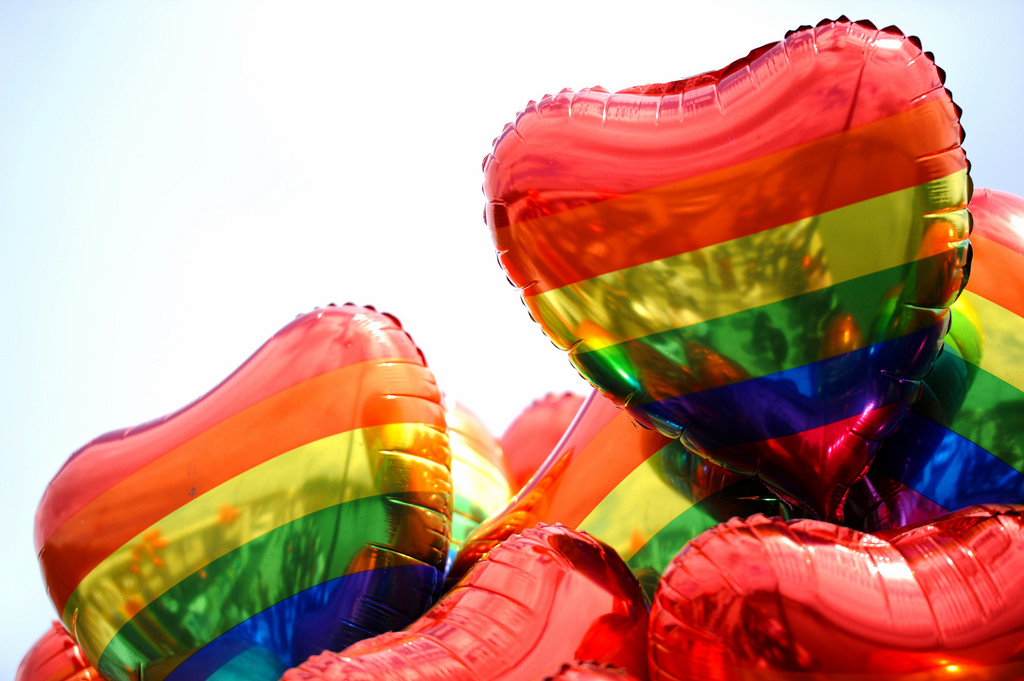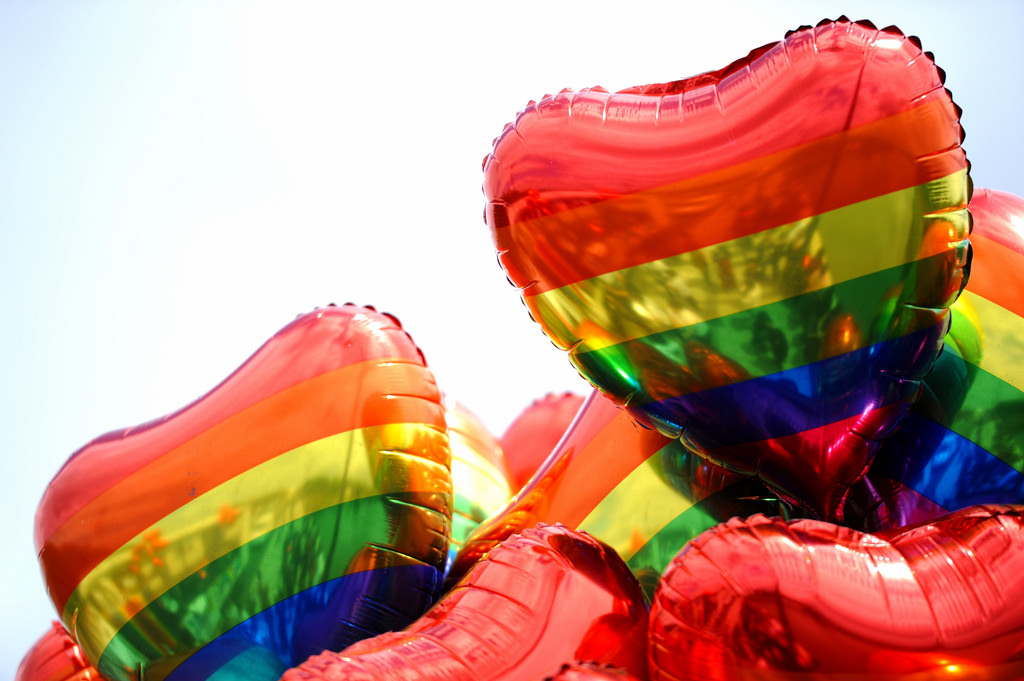 An important development took place in Germany. Dr., a psychiatrist in Germany, who has a law that punishes male homosexuals with imprisonment. Magnus Hirschfeld collected some 6,000 signatures to repeal this law. Similarly, women tried to prevent the punishment of homosexuals. Dr. Magnus, a psychiatrist like himself, Dr. He co-founded the Institute for Sex Studies with Arthur Kronfeld. One of the most well-known topics that the institute dealt with was the process of the first successful gender reassignment surgery. Similarly, women tried to prevent the punishment of homosexuals. Dr. Magnus, a psychiatrist like himself, Dr. He co-founded the Institute for Sex Studies with Arthur Kronfeld .
One of the most well-known topics that the institute dealt with was the process of the first successful gender reassignment surgery.
Similarly, women tried to prevent the punishment of homosexuals. Dr. Magnus, a psychiatrist like himself, Dr. He co-founded the Institute for Sex Studies with Arthur Kronfeld. One of the most well-known topics that the institute dealt with was the process of the first successful gender reassignment surgery. The Sex Research Institute, which continues to work in areas such as decriminalizing homosexuality, individual freedom, and sexual orientation, was stopped with the Second World War. In Nazi-era Germany, homosexuals became one of the discriminated groups. They were taken to concentration camps, subjected to torture, killed. On the other hand, Iceland in 1940; Switzerland in 1942; In 1944, Sweden decriminalized homosexuality. With the end of the war, the mobility of LGBTIQ+ groups started slowly.
At clubs, outings, and at conferences, gays came together and continued to advocate for equality. In 1951, the International Committee for Sexual Equality was established in Amsterdam. The committee organized events to improve the equal rights that gays and lesbians should have. He also demanded that the United Nations include homosexual rights in the Declaration of Human Rights. The committee in Amsterdam received support from many European countries. With the uprising in America in 1969, LGBTIQ+ groups started to take action around the world. Pride Marches were also held in many European countries, especially in London, Berlin and Paris. In 1993, the World Health Organization removed homosexuality from the category of psychological disorders. He acknowledged that it is a sexual orientation, not a disease that needs to be treated. In the 21st century, LGBTIQ+ rights have become more universal.
They had legal rights such as marriage within the scope of civil rights in about 18 countries in Europe. Against these countries, Poland, which is also a European country, shows an attitude that does not recognize LGBTIQ+ groups and strongly opposes them.
Amsterdam Weekend Guide: 29, 30 & 31 July 2022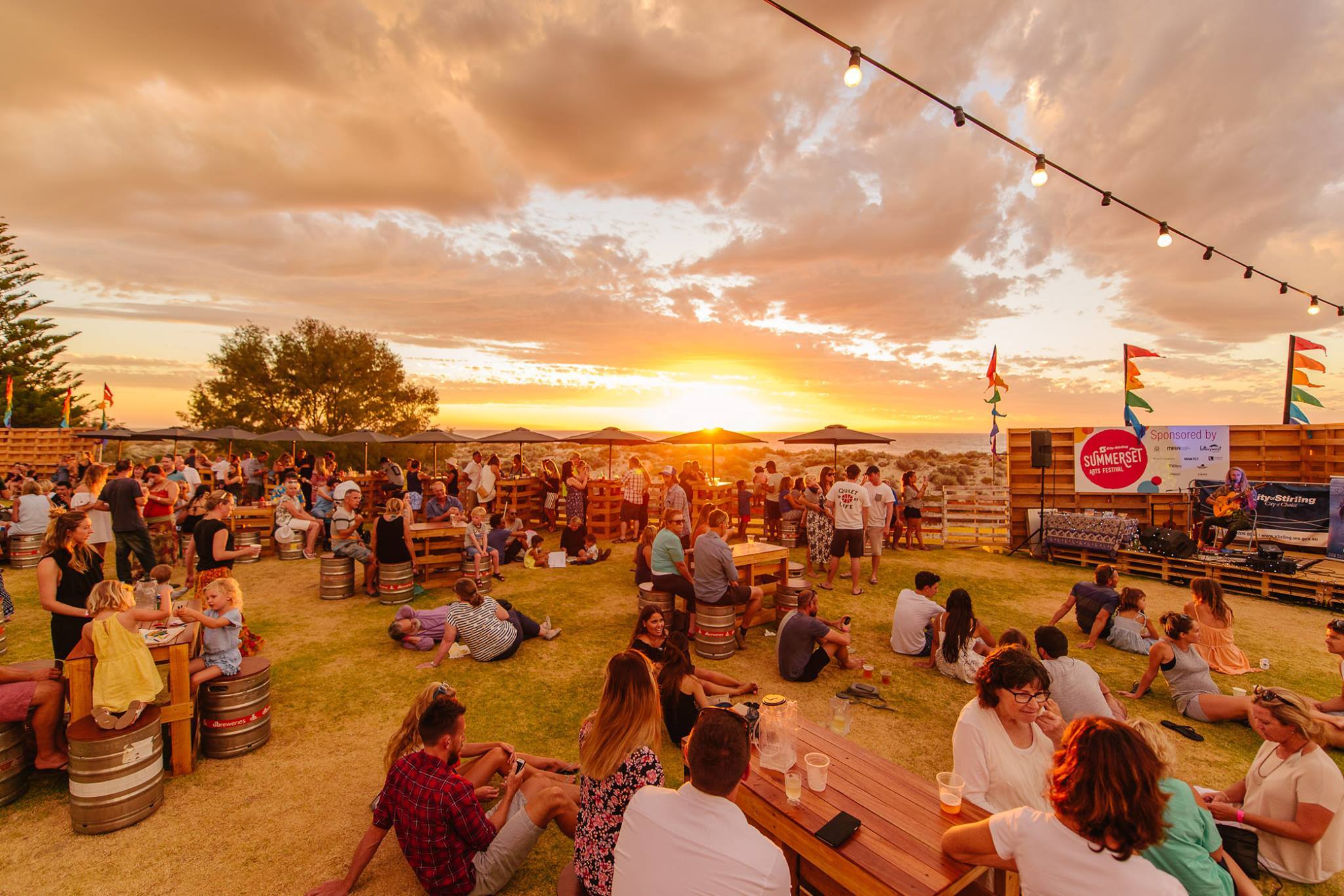 In this Amsterdam Weekend Guide we have listed our favorite weekend tips for 29, 30 & 31 July. Lots of fun!
AMSTERDAM WEEKEND GUIDE: 29, 30 & 31 JULY 2022
PRIDE WEEK IN AMSTERDAM
In Amsterdam, we celebrate Pride, through the annual event Pride Amsterdam. Pride Amsterdam will take place this year from  July 30 to August 7  and this year the theme is; ' My Gender, My Pride' central. When you think of Pride Amsterdam, there is a good chance that you can imagine the colorful boats. A true spectacle to see every year! For the best spot, you have to be at the canals on time or even better; arrange a boat on the side to admire everything as best as possible. But there is so much more to do! Check out our overview so that you are fully informed. For example, Het Volkshotel is also completely devoted to Pride from 31 July to 7 August. All kinds of Pride-related activities take place under and on the roof of the hotel on Wibautstraat for a week. Whether you feel like a sweaty club night, are ready for a new love, or want to watch movies at a height of 30 meters; During Pride Week in Volkshotel you can experience all kinds of things.
➋ HONEST AND FRESH FOOD AT WEGRESTAURANT ZACHT STAAL
Believe us, this is a new spot that hardly anyone knows about, but where you want to join this weekend anyway. Road restaurant Zacht Staal on the Rorik estate is located in Beverwijk and was created by Kasper Hoex (founder of De Groente Amsterdammer) and chefs Kees Elfring (known from Marius and Wijncafé Worst) & Lenny Ylstra (former chef of restaurant De School). From the countless varieties of lettuce to the chickens in the yard, as soon as you park your car here and walk onto the property you know you are in a special place. You sit at long tables at Zacht Staal in a newly built greenhouse, while the chefs are preparing all the good things in the country. It doesn't get more 'farm to table' than this! Reservations for dinner can be made here from Thursday afternoon to Sunday evening and on Friday.
➌ TREASURE HUNT AT FLEA MARKET OLYMPIC STADIUM
A favorite with many! This mega flea market/trunk sale on the square near the Olympic Stadium is always a must. On Sunday 31 July from 9 a.m. to 4 p.m. you can shop here among all second-hand items, curiosities, antiques and collectibles. We've never gone home empty-handed here, so get your treasure hunt on and don't forget to bring an empty bag. Entrance is free.
AMSTERDAM WEEKEND GUIDE 29 30 & 31 JULY 2022
➍ CREPE CITY SNEAKER FESTIVAL AT NDSM
Europe's biggest sneaker festival comes to Amsterdam after its huge success in the UK. There will be a huge selection of Dutch and other European brands, as well as limited edition sneakers from brands such as Air Jordan, Nike and Yeezy. Other streetwear brands such as Stussy and Supreme will also be found under the roof of the NDSM Loods. Crepe City Festival is a unique opportunity for sneaker and streetwear lovers to get the rarest and most exclusive shoes and street fashion. Head here to browse the stalls and enjoy interesting panel discussions with experts and famous faces from the sneaker industry. Industry leaders will chat about the hottest trends and make predictions about the sneaker and streetwear world. In addition to these discussions, there will also be live shows, DJs, street food stalls and drinks, so never a quiet moment! Tickets can be bought with prices from €12.
➎ PURE MARKET IN PARK FRANKENDAEL
Sunday it's time again for one of the nicest markets in the city. From 11 a.m. to 6 p.m., the Pure Markt will settle in the beautiful Frankendael park. On the site of the former city nursery of Amsterdam, you will find this beautiful green oasis, the largest and most important ecological park in the city. Large lawns and the Slingerpad make this location extremely suitable for the Pure Markt. Of course, very easy to combine with a visit to restaurant De Kas!
These weekend tips are always a good idea in July: 
RETURN OF ARTIS ZOOMER EVENINGS
The ARTIS Zoomer Evenings are back as usual this year with the nineteenth edition. From July 9 to September 3, ARTIS is open every Saturday until sunset. During the golden evening hours, between the blooming beds of the edible garden, up-and-coming Dutch musical talent takes the stage every Saturday in the ARTIS Music Museum. In addition, there is a daily varied day program with activities for young and old. During the Zoomer evenings you really experience Artis in a new way.
OPEN NOW! ARTISANAL GELATERIA MIUZ
Because an ice cream is ALWAYS a good idea! Miuz's gelato is wonderfully creamy and is made fresh daily by Carlo and his experienced (Italian) gelato chefs. Because the flavors and gelato are created from scratch, Carlo can continue to adapt and experiment. For example, burratagelato is on the menu, and apple juice gelato, in addition to the more classic flavors such as stracciatella and pistachio. You can find Miuz at the Overtoom 117, on the corner of the Vondelpark.
STOCK UP ON GOODIES AT TUIG VAN DE TICHEL
Currently only open on Saturdays, but if successful they will expand. And we dare to predict that this shop full of unique delicacies will be a hit. Harness van de Tichel can be found at Tichelstraat 25.
REM AMSTERDAM: WHERE FANCY MEETS FUN
REM has now opened its doors! This new food destination led by chef Bobby Rust (who you may know from Ron Gastrobar, De Librije and Envy Amsterdam), looks great and has a unique view over the IJ.
AMSTERDAM WEEKEND GUIDE 29 30 & 31 JULY 2022
THE VEGETARIAN BUTCHER REOPENS DE VLEESCH LOBBY
The pop-up restaurant will be open for eight weeks between 12:00 and 20:00 at Raampoortstraat 16 in Rotterdam. The restaurant serves classic meat dishes, from hacked meatballs to burgers, made from what De Slager calls 'the new meat'. Perfect moment for a trip to Rotterdam?
NEW BURGER BUN CONCEPT OISHII  
Here they work with organic and sustainable beef and the sandwiches look a bit like flying saucers, because they are completely closed. We can't wait to taste it.
VEGAN CONCEPT WILD & THE MOON FROM PARIS NOW OPEN
The successful vegan food concept Wild & the Moon from Paris has opened its doors for the first time in the Netherlands, at 138 Van Woustraat in Amsterdam. The range is 100% vegan, gluten-free and homemade and all packaging is plastic-free. Definitely fun to cycle along this weekend!
Discover everything about this new concept here >>
EATING OUT WITH VEGAN FRIENDS
Whether you are vegan or not. There are plenty of restaurants that you should also like to go to as a non-vegan.
LEBANESE FOOD IN AMSTERDAM
Perhaps one of the tastiest cuisines from the Middle East. Most of the things on this list are not hip. But believe us that you can eat very tasty Lebanese.
CHEESE FONDUE AT MELT
Pop-up restaurant SMELT , a collaboration between De Doffer and De Kaaskamer , has delicious summer cheese fondue on the menu!
Check their Instagram here for opening times >>
HOTSPOT CAFÉ TWO PRINCES
Coffee, wine, beer, baguettes and snacks… let that be the way to our hearts! Open seven days a week and located on the cozy Prinsenstraat. They don't work with reservations here, so check their Insta for more info >>
LIST OF BROTHELS OF AMSTERDAM
There are many popular or not popular brothels around Amsterdam , and these are mostly outside the city's historic center and the Amsterdam Red Light District.
It is almost impossible for you to notice these brothels, which are based on service quality and privacy, from the outside. These small brothels are perfect for those who do not like to bargain in the middle of the street in the Red Light District. Amsterdammers who know these addresses are the main customers of these venues. For those interested and curious about Amsterdam's nightlife , we have listed the best known of these hidden Amsterdam brothels.
LIST OF BROTHELS OF AMSTERDAM
1- AMSTERDAM PRIVATE
Amsterdam Prive is one of Amsterdam 's high-end brothels . Its location is almost at the end of the street Overtoom, parallel to Vondelpark, in a place that has no connection with the Amsterdam Red Light District . (about 15 minutes walking distance from Leidseplein)
2-ASMARA
Asmara is a place among the brothels of Amsterdam , famous for the beauty of its employees. Perfect for quality hunters who can't find what they're looking for in the Amsterdam Red Light District. You can see a few of their employees and their price lists on their website. It is located about 15-20 minutes by tram from the city center.
3- PRIVE42
It is one of Amsterdam's most admired brothels. It is located at the south end of Vondelpark. Although it is one of the quality addresses, unfortunately they do not have a website where more information can be obtained.
4- LOVE CLUB 21
Compared to other brothels, Love Club 21 can be said to be a bit simple and low-key. Its biggest advantage is that it is located in the Red Light District . Only Asians (mostly Thai) work, and massage with a happy ending is their most popular service.
5- PRIVE HUIS 118
Park 118 is located right next to Sarphatipark in Amsterdam 's Pijp district. Although it is located on a very luxurious street, its prices are very affordable.