Amsterdam Tourist Magnet Activity: Sex Theater
Legal in Amsterdam drugs and the use of open sexuality, are among the factors that increase the demand of tourists to the region. In particular, the 'red light district' in the name of tourists on a little street ' is the focus of attention. The coffee shop is engaged in the sale of various drugs, about sex – museums Yeah, right of sex shops, live theater Sex Theatre sex unlimited… let's explore together the street in the red light district!
When you think of Amsterdam, perhaps that's the first place that comes to mind: Red Light District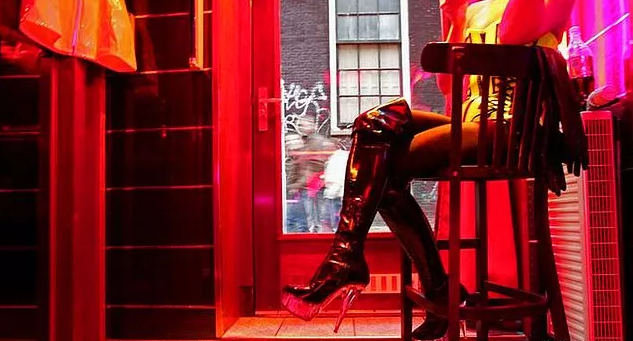 Drug store, and sexuality fun with the red light of the street was a place more or less your mind must be revitalized. Let's our main topic: 'Live Sex Show'.
It's like an urban legend, but true: The Casa Rosso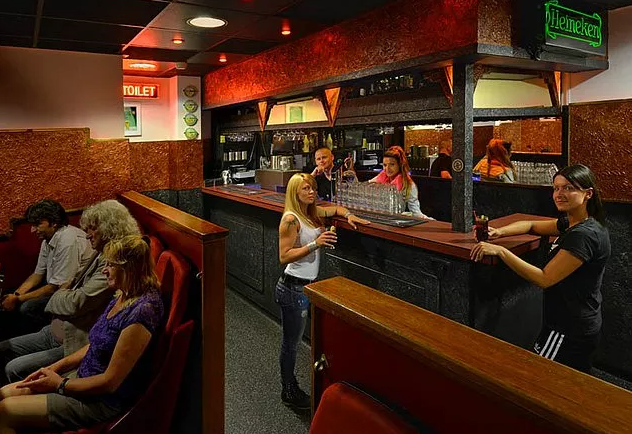 Casa Rosso is one of the most famous places in the red light district. Inside is a place where only men are not like you think. Arrivals, girls, groups of friends, families and even you can even come across!
Safe for women!
'If he's going he's looking for.' like disgusting, but unfortunately, there is a common thought. When women entered the theater is as comfortable as any road crossing. Penis-shaped candies, which is offered to women at the exit of the theater was greeted quite ordinary. Still, it can be irritating of women as a sexual object to be used in the theater for sure.
For the entrance…
The entrance fee is 45 euro Casa Rossa is currently the show, beverage fee only 55 Euro! When you choose your 8 hours and less crowded in the evening you may experience with a comfortable environment.
Know before go Casa Rossa?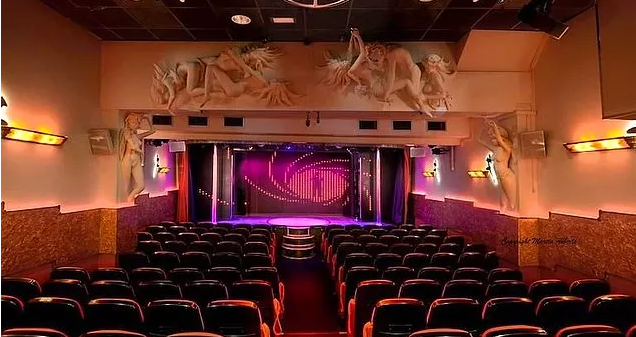 Casa Rossa held in 2 different buildings with a capacity of approximately 100 persons, the show is going back to the beginning and in the end it takes an hour. First through the second building after the show is over you are entitled to watch the other show. Phone, camera, recording devices such as banned hardly surprising that it's not. You get it all on tape in the hall even if you find that the announcement is being made.
So what you see on this show?
Erotic dance, couples who have sex in different combinations with each other… almost all of the players who have sex partners in the scene are having sex with each other throughout the show.
More details about Casa Rosso…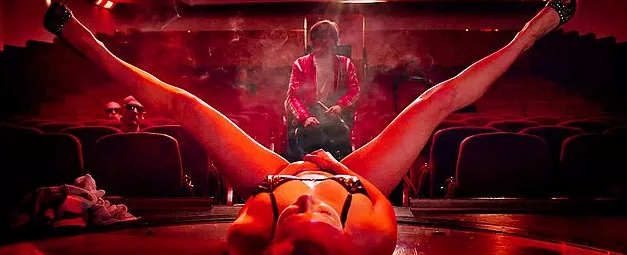 Women usually alone on the stage makes their vagina into interesting objects. For example, they're smoking the cigar smoke and pin. If the couples, so that everyone can see the rotating platforms in different positions gets involved.
Not true, only show
Ejaculation on the show that have things such as realistic. The curtain closes and opens position for 2-3 minutes on the scene when a new show is starting. If it falls your way to Amsterdam, can be a fun experience if you are open to an unusually interesting things for you!
Halloween in The Netherlands: Guide to Celebrating Halloween
Halloween is approaching. So are you ready? With Halloween approaching in the Netherlands, you can complete your preparations with this detailed guide!
In fact, it would be fair to say, risking the surprise of the readers: Not so long ago, traditionally American-style Halloween celebrations were not all that popular in the Netherlands. However, it should be said that thanks to the increasing influence of the internet and social media, doing various things on Halloween is becoming more and more common, especially among young Dutch people. Of course, people who have come to the Netherlands from other places and will live in the Netherlands for a short or long term have a significant contribution to the development of this situation.
So what were the Dutch celebrating instead? Sint-Marteen. Yes, it's almost two weeks after American Halloween, and like its American sibling, Sint-Marteen has kids in scary clothes knocking on doors and getting candy or money.
But as we said, Sint-Marteen is a little later than American Halloween, so let's take a look at what happens on an American-style Halloween.
So is it free to collect candy?
Can you dress in spooky costumes and knock on people's doors and ask for candy on Halloween in the Netherlands? Technically you can do this any day of the week, but the Dutch are unlikely to give you what you want — and they may even call "politie". But on October 31st? Let's look at the answer to this.
On Halloween, some houses in some neighborhoods agree to decorate their homes with Halloween decorations, this serves as a kind of sign to let children know which house they can go to to collect candy.
For example, residents of Fazantenkamp in Maarssen, Utrecht, do a ghost tour of their village every year. An evening of games or entertainment was held for Halloween near B. Thoenplantsoen in Den Haag – the children could tell where the candy was on the flyers posted in the windows of the participating houses.
Going back to this year, the data supports that in previous years, people in the Netherlands stocked up on sweet treats before Halloween, although this is not common practice. For example, in 2017, confectionery company Haribo's sales rose 65% in the weeks leading up to Halloween.
There is also a difference in translation. Instead of chanting 'Trick or Trick!', the Dutch prefer to translate it as 'je snoep of je leven' or directly 'is it your candy or your life' – well, that's a bit of a wry smile.
So, with all this information, will the Dutch in your neighborhood dress up, put on face paint, and prepare bowls of free candy? As a result, it is more likely that individual houses participate in it rather than entire neighborhoods. However, where these places will be depends entirely on your luck.
Where will you get the costumes?
What could be scarier than the spookiness of Halloween? Not having the best costume, of course! While some brick-and-mortar shops will offer a small selection of Halloween costumes, we prefer to keep things simple and offer slightly more detailed suggestions for where you can be found with this new style.
Where can you go?
If you've decided who you're going to be and want to dust the dance floor after being indoors for a year and a half, put on your most unusual Halloween costume possible and go for the Crazy Sexy Cool Halloween in Rotterdam, where you can watch spooky performances and get your heart dancing to DJ sets' Join us.
If this is too tiring and scary for you, you can spend Halloween at Center Parcs, where you can attend daytime programs with your whole family. If you just want to show off your pumpkin carving skills this is the place to be!
If for some reason you are afraid of climbing trees in the dark, we have good news for you! Fun Forest Park in Almere, Rotterdam or Amsterdam offers you a unique Halloween program between 28th and 29th October. We hope you enjoy your worry in the forest!
But if you didn't like the suggestion above and if Halloween is all about hanging around in a Dracula costume, it's time to head to the Dutch capital!
The 13th event of Amsterdam Halloween returns to Westerunie and after the past few years of COVID restrictions it will be bigger (and scarier) than ever before!
Remember, there are events and parties going on in most cities. Just browse the right places for Halloween events in your area – you're sure to find something great!
Are you ready for a scary evening?
Even though Halloween in the Netherlands is not part of Dutch history, the night really creates its own experience. "Trick-or-treat" (trick or trick)
Discover them, decorate your house and go to a really spooky party!