All About the Red Light District!
RED LIGHT DISTRICT WOMEN ( RED LIGHT STREET )
Red Light District Women
The Red Light District Amsterdam, or Red Light District, is a district where women practice prostitution in red-light rooms. As you know, prostitution in the Netherlands is considered a legal profession as long as you act in accordance with the rules and practice your profession in the permitted areas.
Drugs and Women in Amsterdam
Before going here, our article on Amsterdam Card Advantages , which will save you money to see places to visit in Amsterdam , will also be very useful.
Of course, there are some important tips on this. For those who do not know, let's note here:
First of all, drugs and alcohol are harmful and we definitely do not recommend it. For those who do not want to go to this region and be unfamiliar with their observations, it is useful to give information about the following situations.
Sex and Prostitution in Amsterdam
Although prostitution is legal in Amsterdam, never take pictures of women in shop windows. Because it is forbidden. If they see the pullers, they can get out of their place and argue. Naturally, they don't want to risk having their photos published.
The Red Light District , also known as Red Light District , is the area where De Wallen is located .
We can say that De Wallen  is the place where things specific to Amsterdam revolve.
Amsterdam Red Light District – Red Light District – Red Rooms:
Don't take it as a woman in every red lighted room at Red Light. Because some of them are transgender and show themselves with blue light. Rooms are about 3-5 square meters. Some are double-deckers. The streets are monitored by cameras and in any event, women who press the button in the room inform the police about the incident.
Drugs in Amsterdam
In Amsterdam, there can be some types of people, usually black, who sell drugs on the street. They may say "coco" or similar things to you as they pass you by. Keep walking and ignore them.
Because most of the time, tourists are putting their lives in danger by supplying such substances without being aware of these harmful substances. The products sold in Amsterdam Smart Shops are already known and you can get information from the shop official, but the substances bought from some street vendors can be terribly deadly. Please avoid yourself from all kinds of harmful substances.
Women and Sex Shows in Amsterdam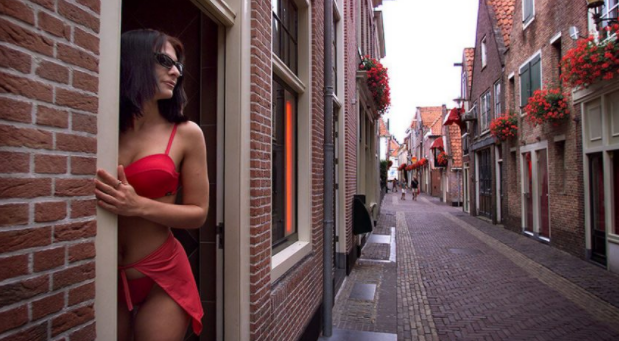 Sex shows in Amsterdam are very diverse. Especially the " Casa Rosso " live theater is a show that is very popular with tourists. Contrary to popular belief, more than half of the queue at the door is women…
If you can't stomach it or if it doesn't comply with your ethics in sex tourism, don't go. Because " Casa Rosso " is a Live Sex Show   event. Open from 7 pm to 3 am. 1 person, including 2 drinks, 50 euros. There are other shows right next to it where you can spend 2 Euros and watch for 1.5 minutes.
In Which Region Is The Red Light District?
Before the Red Light District secrets, " Red Light District " is  an area located in De Wallen district, Amsterdam , and devoted to these works, so it has earned its reputation.
Although it may seem negative when introduced in this way, it is actually a very touristic and safe area with Oude Kerk , one of the oldest churches in  Amsterdam , and coffee shops .
Walking distance to Centraal Station and right in the middle of the city.
So much so that people even come and go with their families to examine the women who are exhibiting themselves in the windows, and sometimes they can pass by without even raising their heads, just because they are on their way.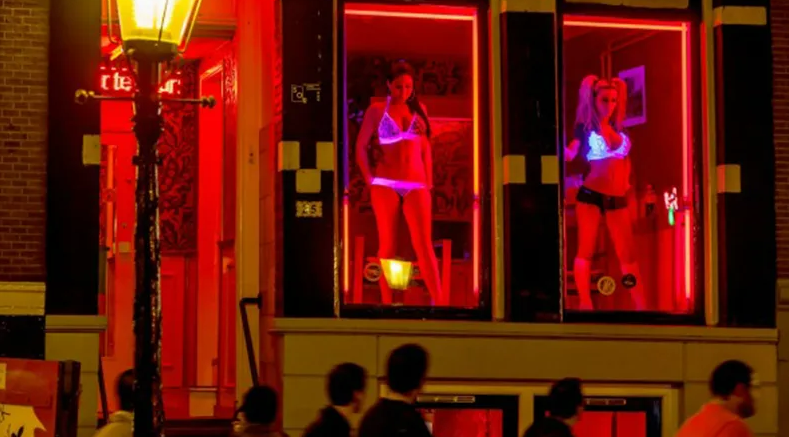 Let's just note this: It is forbidden to walk around with alcohol in your hand in the Amsterdam De Wallen area. If the police see you, they will warn you. Put your bottle down slowly without resisting…
There are touristic Bull Dog Coffee Shops on the streets. Although smoking is prohibited inside, certain tobaccos are served. Lots of varieties. Grain prices can start from 4 Euros and go up to 15 Euros.
If street vendors and similar types approach you and try to talk to you and try to sell you something, of course keep walking without being interested. Because whatever is bought from these sellers, it can reach very dangerous levels and lead to death. Those who come to Amsterdam at special times can see warnings and posters about it everywhere. Let's be careful…
There are also many pubs and fast food places in the Red Light District . In this region, which is generally touristic, people immerse themselves in the magical atmosphere of Red Light by eating their meals and drinking their drinks .
We recommend that you be careful just in case, as there is no protector etc. on the canal edges during the walk. Because every year, 15 people die by falling here…
As we mentioned, prostitution is legal here and the Dutch Government collects taxes from here as required by law.
According to statistics, approximately 25,000 prostitutes live within the borders of the Netherlands, and many of them live as immigrants or illegally/unauthorized residence.
Best outdoor pools in Amsterdam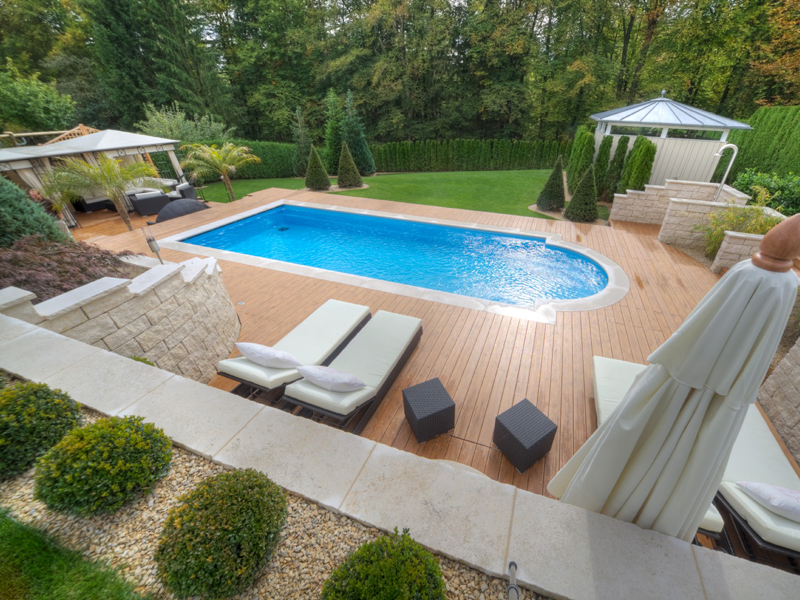 Fancy a refreshing dive? Looking for some refreshment? Or ready for some exercise? From May you can go everywhere again at these outdoor pools in Amsterdam. We've collected the best outdoor pools for you, from Amsterdam East to Amsterdam West

and

the beautiful Noorderparkbad. Spring is in the air, so get ready for a nice swim and splash in one of these beautiful outdoor pools in Amsterdam. Are you not from Amsterdam? 
Best outdoor pools in Amsterdam
Vibrating Seats and Water Cannons: 5D Porn Cinema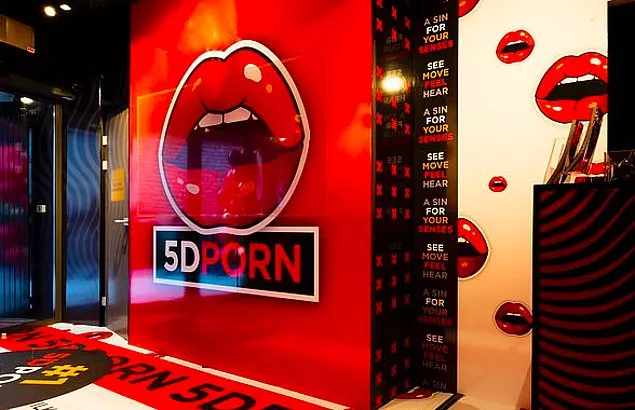 The '5D Porn Cinema', which will give people an interesting experience in Amsterdam's famous Red Light District, has been opened. For details and more, follow to our content…
5-dimensional porn cinema was opened in the famous Red Light District (Red Light District) in Amsterdam.
Customers will be able to hear, feel and see.
While the image is projected to the screen in 3D, the seats will move, and the audience will feel like they are inside the movie with special effects.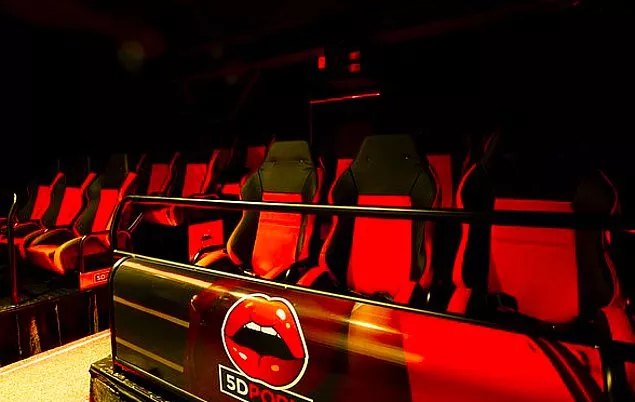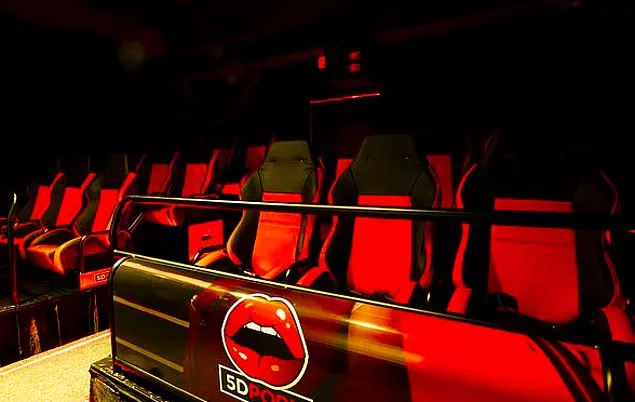 The film to be screened tells the sexy and funny story of a man visiting Amsterdam.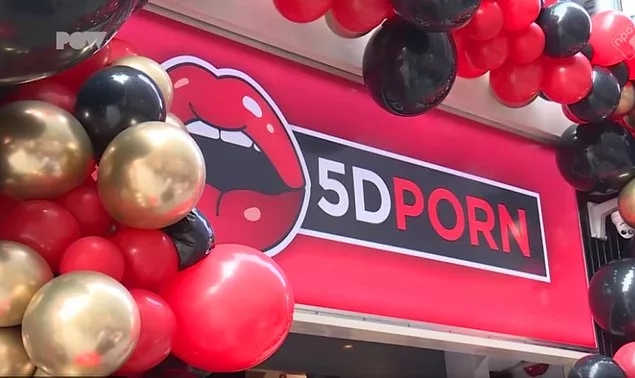 Those who want to experience this interesting experience pay 12.50 euros for a single ticket.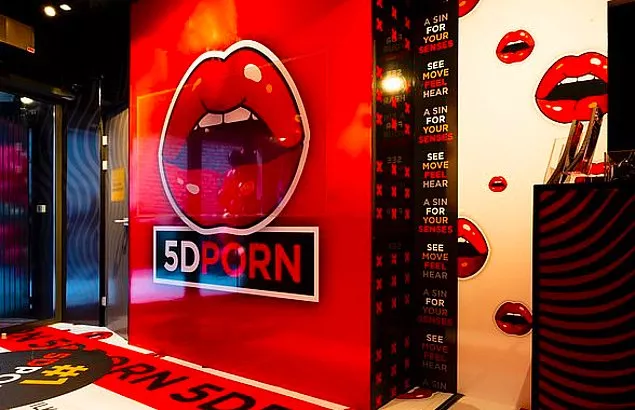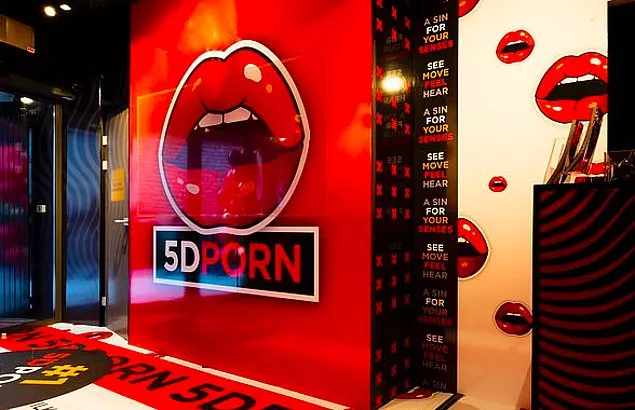 Amsterdam gaming venues and board game places
Gaming venues and board game bar and cafes are very popular in Amsterdam. It's the best alternative way to have fun with indoor activities. We prepared a quick list for board gaming houses and different bars that you can play funny games with friends.
Our quick picks includes a variety of places, from cafes with board games to large gaming venues.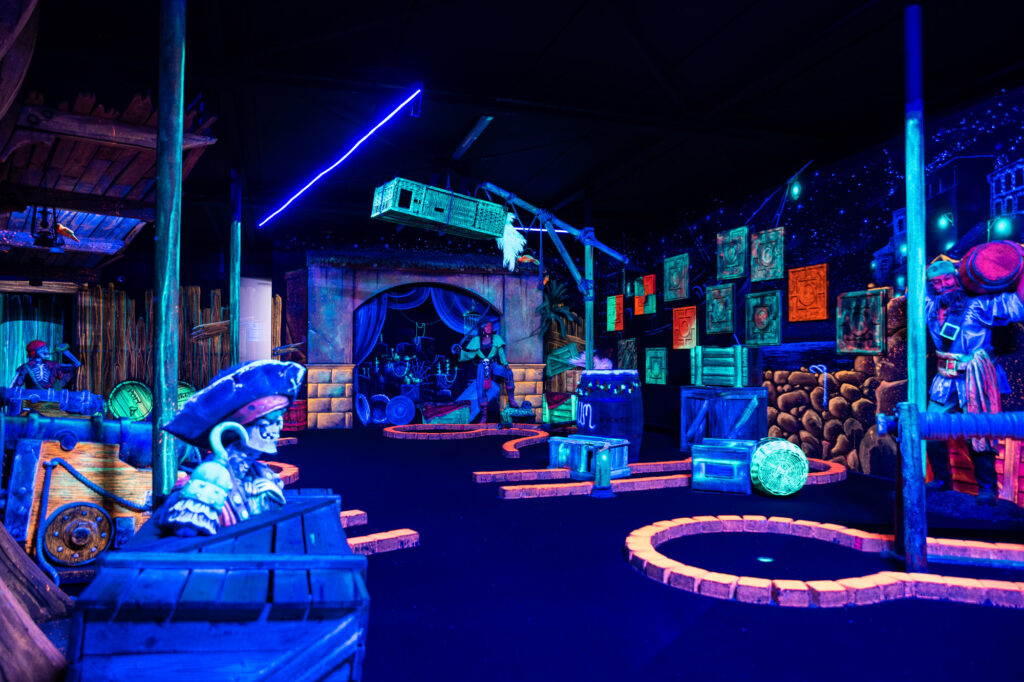 Amsterdam gaming venues
– TonTonClub (Westerpark): arcade and also a nice place.
– Mooie Boules (Oost and Noord): this location has a Jeu de Boules playground.
– Chez Mine (Bos & Lommer): Pizza & Wine bar but also has table tennis, foosball, darts and board games.
– Pool- en snookerclub Final Touch (Center): A place with pool tables and also board games.
– 2 Klaveren (Oud-West): An old-style Dutch cafe. There are lots of board games.
– Aloha (Center): Bowling, minigolf, lasergame and more.
– Schaakcafé Het Hok (Center): An old cafe that has existed since 1972, with chess and backgammon tables.
– Café Bosco (Oud-West): this beautiful cafe has a lot of board games in the cupboard.
– Bar Joost (Oost): A neighborhood bar of the Oost district. There are board games.
– The Poolbar (Center): A place with pool tables and also board games.
– Festina Lente (Center): A sweet place where board games are played.
– Poolcafe Plan B (Oud-West): Here you can play table tennis and darts as well as billiards.
– Club 8 (West): The biggest billiard room in Amsterdam.
– Chin Chin Club (Center): Table tennis is played, there is also a karaoke place and people come to dance late at night.
– Ping Pong Parck (Oud-West): Come here to play table tennis and 'beerpong'.
– Club Puck (West): arcade and also a nice venue.
– Floor 17 – Curlingbaan (West): In winter, you can find Amsterdam's highest curling rink on the roof terrace of Floor17. The rooftop bar is enjoyable in summer.
– Cafe de Wetering (Center): A cafe with games such as risk, wordplay and chess.
– Knijn Bowling & Restaurant (Zuid): Come for bowling, discobowling is also available on Thursdays.
– Gollem aan het Water (Oost): The place has board games and is also a nice beer bar.